Bio-cleaning the toxic residues
Enzymes, microbes and fungi are being brought into service to help clean up industrial and urban pollution, minesites, pesticide residues and chemically degraded agricultural areas.
CSIRO's Dr John Oakeshott says that bioremediation of pesticides and other toxins has the potential to earn significant export dollars, as the work of Australian researchers finds overseas markets. It can also mean huge savings for Australian industry.
CSIRO is hosting an international Bioremediation Workshop in Melbourne on Thursday and Friday, with researchers from CSIR (India), and delegates from a number of scientific research institutions in Europe and Asia.
The workshop aims to develop research alliances with leading international research agencies.
"Clean-up of old industrial sites and even recent chemical spills can be extremely costly," says Dr Greg Davis of CSIRO Land and Water. "Bioremediation offers considerable savings and promotes cleaner natural processes.
"Natural rates of clean-up by microbes are sometimes adequate to reduce pollution levels, but in many cases the rates need to be accelerated to make the clean-up more rapid and less expensive – and to reduce the migration and risks of chemical pollutants in the short term," says Dr Davis.
"A big challenge is identifying microbes that have the right capability, and then scaling processes up from laboratory scale to field scale to show that the microbes can really do the job," he says. "The CSIRO team has done this research for a range of contaminants, including petroleum hydrocarbons, pesticides, nutrients, industrial solvents and metals.
"Sulphate reducing bacteria are also being developed that will play a critical role in the remediation of acid mine drainage, an area of great concern to the mining industry," says Dr Davis.
Dr Oakeshott of CSIRO Entomology says that four CSIRO Divisions have capabilities in bioremediation, and are looking at potential new industries based on the use of biological materials and processes.
"One innovative approach is the development of an enzyme-based process for the detoxification of residues in waste waters from agricultural production and processing industries and off the surfaces of commodities," he says.
Dr Oakeshott says that the CSIRO bioremediation team has strong research connections with The Australian National University, The University of California (Davis), Tampere University of Technology Finland, IACR Rothamstead, the University of the Philippines, as well as Orica Australia, BP International, Rio Tinto, the Natural Heritage Trust, Horticulture Australia Ltd (HAL), and the Australian Centre for International Agricultural research (ACIAR).
More information from:
Dr Sid Jain, CSIRO Entomology, mobile: 0408 115 839
Dr John Oakeshott, CSIRO Entomology, 02-6246 4157
Dr Greg Davis, CSIRO Land and Water, 08-9333 6386, mobile: 0439 931 209
Dr Robyn Russell, CSIRO Entomology, 02-6246 4160
Linda Leavitt, CSIRO Entomology, 02-6246 4033
All news from this category: Ecology, The Environment and Conservation
This complex theme deals primarily with interactions between organisms and the environmental factors that impact them, but to a greater extent between individual inanimate environmental factors.
innovations-report offers informative reports and articles on topics such as climate protection, landscape conservation, ecological systems, wildlife and nature parks and ecosystem efficiency and balance.
Back to the Homepage
Latest posts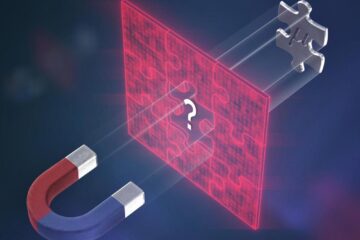 German National HPC Centre provides resources to look for cracks in the standard model
Physicists have spent 20 years trying to more precisely measure the so-called "magnetic moment" of subatomic particles called muons. Findings published this week call into question long-standing assumptions of particle…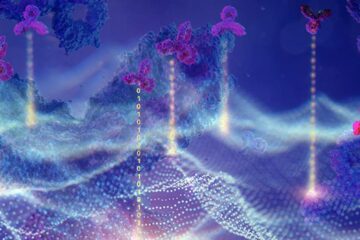 Designing better antibody drugs with artificial intelligence
Antibodies are not only produced by our immune cells to fight viruses and other pathogens in the body. For a few decades now, medicine has also been using antibodies produced…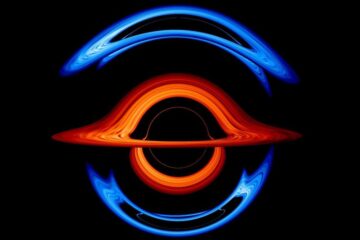 New NASA visualization probes the light-bending dance of binary black holes
A pair of orbiting black holes millions of times the Sun's mass perform a hypnotic pas de deux in a new NASA visualization. The movie traces how the black holes…