Unique two-part macroemulsion offers new approach to cleaning up contaminated aquifers
Environmental engineering researchers have developed a novel two-part approach for cleaning up toxic chlorinated solvents spilled into underground water supplies from former dry cleaning and industrial operations.
The patent-pending technique, which uses a macroemulsion composed of alcohol and food-grade surfactants, simultaneously reduces the density of the pollutant – to keep it from sinking farther into the groundwater – and helps separate it from soil particles so it can be flushed out. Known as "density modified displacement," the approach could cut the cost of environmental remediation by reducing both the time required for clean up and the amount of contaminated effluent that must be treated.
The technique was reported in the August 15 online version of the journal Environmental Science and Technology, and will be published in the journal's September 15th print issue. Researchers from the Georgia Institute of Technology, the University of Michigan and the University of Oklahoma participated in the research, which was sponsored by the U.S. Environmental Protection Agency (EPA).
"We're trying to make remediation of contaminated groundwater more efficient, because it is now largely driven by economics," said Kurt Pennell, an associate professor in Georgia Tech's School of Civil and Environmental Engineering. "The idea is to make this process so efficient that the cost of cleaning up a site is less expensive than traditional approaches which rely on groundwater extraction and long-term monitoring."
The technique offers a new approach to removing dense nonaqueous phase liquids (DNAPLs), including tetrachloroethane (PCE), trichloroethene (TCE) and chlorobenzene (CB), heavier-than-water compounds. Relatively stable chemicals that don't readily degrade, their concentrations in groundwater must be kept to a few parts-per-billion (ppb) to meet environmental standards.
"A single 55-gallon drum of one of the compounds can contaminate hundreds of thousands of gallons of groundwater," Pennell noted.
Established remediation techniques (pump and treat) often rely on pumping large amounts of contaminated water out of the ground, flushing the pollutants with it. However, these techniques require large volumes of water and may need to be operated for many years. The cost of treating the contaminated water and the time required make this approach very expensive — and serves only to contain the contaminated groundwater.
The approach developed by the Georgia Tech team could allow remediation engineers to directly address pollution mass removal, with recovery rates exceeding 90 percent.
"Our approach is to aggressively treat the source zone where the actual spill occurred and remove the compound, then separate and treat or recycle it above ground," Pennell explained. "We are trying to remove the long-term source of groundwater contamination in a manner that will produce the most results for the least cost. It's generally not economically feasible to treat the entire aquifer."
One issue that all such solvent remediation efforts must address is containing the problem. Because these chlorinated compounds are heavier than water, removal efforts can inadvertently drive them deeper into the ground if underground water supplies lack natural boundaries such as impermeable clay or bedrock.
To keep the dense nonaqueous phase liquids (DNAPL) from flowing deeper into the earth, engineers have injected alcohols such as n-butanol into the pollution mass to lower its density. They have also injected surfactant chemicals – food or pharmaceutical quality agents similar to those used in whipped toppings and shampoos – which reduce the interfacial tension to separate the solvent from soil particles.
The patent-pending technique developed by Pennell and collaborators C. Andrew Ramsburg, Tohren C.G. Kibbey and Kim F. Hayes combines both approaches, making the compounds lighter and their removal from the soil easier.
In laboratory studies using a test cell to simulate underground conditions, the researchers first flowed their macroemulsion through a layer of trichloroethene, then flushed it out with water, removing 93% of the solvent. Most of the surfactants and alcohol are removed from the soil; the small amounts that may remain will encourage biological processes to break down remaining contaminants over a longer period of time, Pennell said.
In addition to the alcohol, the process uses a variety of surfactant chemicals, including Polysorbate-20, Tween or Span. Because they are produced in large volumes for other purposes, these materials can cost as little as $1.50 per pound.
Based on the promising laboratory results and interest from the remediation industry, Pennell hopes to attract a partner to begin field testing the technique.
"There is not an aggressive attitude toward cleaning up these spills," he said. "It's an uphill battle, and there are still a lot of old dry cleaner sites out there. But the contamination is not going to disappear by itself."
Pennell sees the technique offering an efficient and cost-effective option for remediation specialists, who must choose the best approach tailored for each contamination scenario. "There's not really a silver bullet in environmental remediation," he said. "It's just not easy to clean up contaminants in the ground and under buildings."
###
Technical Contact: Kurt Pennell (404-894-9365); E-mail: (kurt.pennell@ce.gatech.edu).
Alle Nachrichten aus der Kategorie: Ecology, The Environment and Conservation
This complex theme deals primarily with interactions between organisms and the environmental factors that impact them, but to a greater extent between individual inanimate environmental factors.
innovations-report offers informative reports and articles on topics such as climate protection, landscape conservation, ecological systems, wildlife and nature parks and ecosystem efficiency and balance.
Zurück zur Startseite
Neueste Beiträge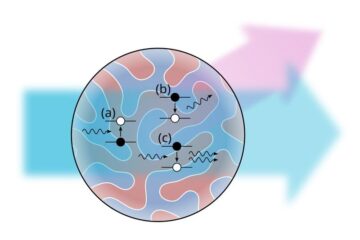 Who stole the light?
Self-induced ultrafast demagnetization limits the amount of light diffracted from magnetic samples at soft x-ray energies. Free electron X-ray lasers deliver intense ultrashort pulses of x-rays, which can be used…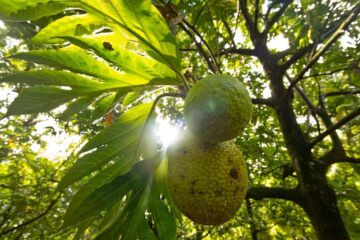 Could breadfruit be the next superfood?
UBC researchers say yes Breadfruit is sustainable, environmentally friendly and a high-production crop. A fruit used for centuries in countries around the world is getting the nutritional thumbs-up from a…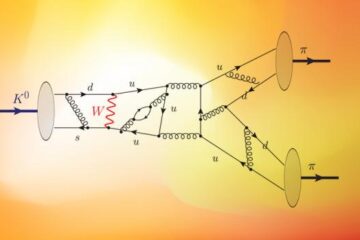 New calculation refines comparison of matter with antimatter
Theorists publish improved prediction for the tiny difference in kaon decays observed by experiments. -An international collaboration of theoretical physicists–including scientists from the U.S. Department of Energy's (DOE) Brookhaven National…