Biodiversity has roots in global health
A crucial part in the battle to prevent outbreaks of deadly disease across the world lies with ecologists, an MSU professor says.
Preserving biodiversity and wildlife habitats are at the foundation of global health, says Jianguo "Jack" Liu, an ecologist who is the lead author for a Policy Forum in the May 23 issue of Science magazine.
The article outlines ways to protect biodiversity in China's vast system of nature reserves. But Liu said the issues span farther than China, and are vital to more than pandas and gingko trees.
"As we look at outbreaks of diseases such as SARS and AIDS, there are indications that many diseases may cross over from animals," Liu said. "If the ecosystem isn't healthy, then human health is in jeopardy."
The Policy Forum outlines the importance of finding better ways to protect China's rich biodiversity in its 1,757 nature reserves, as well as the challenges of meshing ecology with socioeconomics. It is authored by Liu, his research colleagues Zhiyun Ouyang, Xiaoke Wang and Hong Miao from the Chinese Academy of Sciences; Stuart Pimm of Duke University; Peter Raven from the Missouri Botanical Garden in St. Louis; and Nianyong Han of China's National Committee on Man and Biosphere in Beijing.
The meshing of ecological and social sciences is the key to success, the paper notes, since the needs of nature and of humankind cannot be separated. The authors outline the push and pull in China – tourism both providing needed funding for maintenance of reserves, yet at the same time degrading habitat; villagers' need for fuel wood to cook food and heat homes conflicting with forest preservation.
Because of this intricate interdependence, Liu and colleagues note that simple conservation education historically has not been enough to always sway people to jump on the ecology bandwagon.
"We need to address the bottom line when we're talking about conservation: How to help people," Liu said. "If people's basic necessities aren't being met, they'll do what they have to do to survive."
Liu's group at MSU, partnering with researchers in China, has worked to understand not only the biology of habitat in China and other parts of the world, but also the social and economic pressures that affect habitat.
It's important, Liu said, that people understand the longer-range benefits of preserving biodiversity. He points out that China holds a wealth of known and as-yet-to-be-discovered plants and animals with medicinal benefits.
"Once a species is lost, it cannot be restored," he said. "This isn't like air or water pollution, which can be fixed. We need to better understand the complex linkages between biodiversity, human health, and economic development. We're not just talking about the environment here. We're also working to obtain long-term economic and health benefits to the world."
The work is funded by the National Science Foundation, the National Institutes of Health and the Chinese Academy of Sciences.
Alle Nachrichten aus der Kategorie: Ecology, The Environment and Conservation
This complex theme deals primarily with interactions between organisms and the environmental factors that impact them, but to a greater extent between individual inanimate environmental factors.
innovations-report offers informative reports and articles on topics such as climate protection, landscape conservation, ecological systems, wildlife and nature parks and ecosystem efficiency and balance.
Zurück zur Startseite
Neueste Beiträge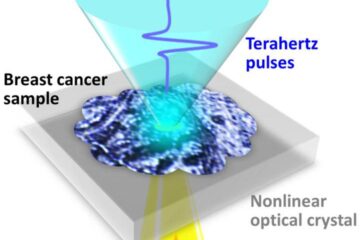 Key breakthrough towards on-site cancer diagnosis
No stain? No sweat: Terahertz waves can image early-stage breast cancer without staining. A team of researchers at Osaka University, in collaboration with the University of Bordeaux and the Bergonié…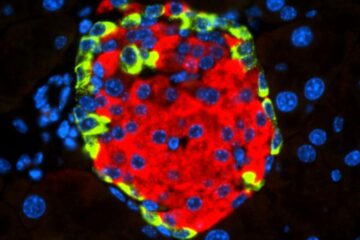 A CNIO team describes how a virus can cause diabetes
It has recently been described that infection by some enteroviruses – a genus of viruses that commonly cause diseases of varying severity – could potentially trigger diabetes, although its direct…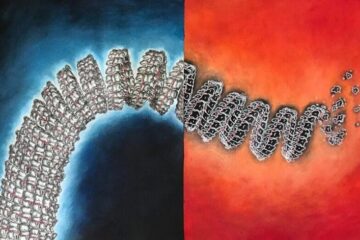 Targeting the shell of the Ebola virus
UD research team looking at ways to destabilize virus, knock it out with antivirals. As the world grapples with the coronavirus (COVID-19) pandemic, another virus has been raging again in…