`Glowing` technique could detect river pollution
New technology used to analyse dissolved organic matter in river water could also help scientists detect and monitor pollution, according to a new research published in the journal Hydrological Processes.
Dissolved organic matter is found in all river water, and can come from both a natural source such as the soil, as well as human sources such as organic pollutants. It can produce natural fluorescence which can be seen using high-tech equipment.
Researchers from Newcastle University took samples of the water in the River Ouseburn at Newcastle, and found that 70% could be correctly classified to the river`s tributaries by measuring the natural fluorescence in the water.
Occasions when the scientists were unable to discriminate the tributary waters were due to either pollution or strong seasonal differences in dissolved organic matter.
Fluorescence is the process where molecules emit light after being energised. For example, glow in the dark toys fluoresce after being energised by ultra-violet daylight.
River waters fluoresce at wavelengths that the eye cannot see. They would also seem to glow in the dark if our eyes were sensitive to ultraviolet light.
However, the scientists used machines called spectrophotometers, which can see this fluorescence. Recent technological advances permit the rapid and precise measurement of river water fluorescence.
Dr Andy Baker, of the Centre for Land Use and Water Resources, Newcastle University, who led the research team, said: "Results suggest that spectrophotometric techniques have considerable potential in the fingerprinting of dissolved organic matter in rivers.
"This is very important as up until now it has not been possible to separate the dissolved organic matter fractions in river water. However, our results mean that it is now possible to use dissolved organic matter as a natural fingerprint of different water sources, and to monitor and detect organic pollutants. "
All latest news from the category: Ecology, The Environment and Conservation
This complex theme deals primarily with interactions between organisms and the environmental factors that impact them, but to a greater extent between individual inanimate environmental factors.
innovations-report offers informative reports and articles on topics such as climate protection, landscape conservation, ecological systems, wildlife and nature parks and ecosystem efficiency and balance.
Back to home
Newest articles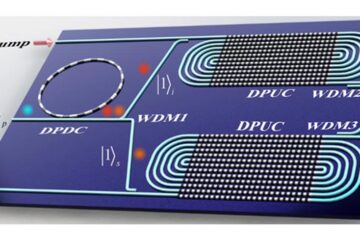 Toward practical quantum optics: multiphoton qubits from LNOI
New research demonstrates feasibility of photon-number doubling with a lithium-niobate-on-insulator (LNOI) platform. Can quantum optics be used for practical applications? A lot depends on whether a large number of photons…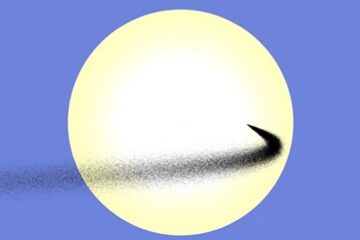 Could space dust help protect the earth from climate change?
On a cold winter day, the warmth of the sun is welcome. Yet as humanity emits more greenhouse gases, the Earth's atmosphere traps more and more of the sun's energy,…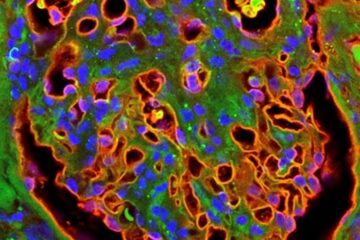 New way to reduce progression of diabetic kidney disease discovered
Study could help the 4.8 million people in the UK with diabetes. A new way to reduce progression of diabetic kidney disease, affecting 40% of people with diabetes, has been…