Microbialities: Indicators Of Environmental And Climatic Changes?
Microbial communities can adapt to and colonize all kinds of habitat, owing to their metabolic versatility. They occur in abyssal oceanic situations, in polar ice caps, also in thermal springs, lakes, rivers, deserts and on carbonate (karst) platform systems.
Under favourable conditions, the microbial communities can proliferate and contribute to the construction of monumental edifices, termed microbialites2. They can do this in marine environments or in terrestrial settings. These structures are composed of mixed organic and sedimentary material resulting from the interaction between prokaryote organisms (bacteria, cyanobacteria) or eukaryotes (particularly algae and fungi), or both, with sedimentary processes and physico-chemical parameters of the particular environment. Marine microbialite morphology is extremely varied, in the form of mat-like accumulations, veils, domes, pompons shapes, clumps, or viscous masses.
The proliferation of microbialites in present-day environments, whether or not under the pressure of human activity, appears very recent (emerging over the past 20 years). It usually coincides with a creeping decay of coral community, a trend now seen in most regions of the world. This process is causing great concern, particularly so because the microbial structures grow rapidly and some of the cyanobacterial species involved are potentially toxic. Such changes could stem from recent modifications in environmental and climatic conditions (regional or local-scale). These could be natural or induced by human activity. Scientists are therefore looking into the significance that should be attached to these microbial structures as indicators of environmental climatic disturbances.
As a contribution to the National Coastal Environment Programme, two IRD research units (UR " Paleotropic " and UR103 " Camelia ")1 are studying, in conjunction with the Biological Sciences Centre of Boston University (USA), the Max Planck Institute of Marine Biology at Bremen (Germany) and the Department of the Microbiology of the University of Arizona (USA), the microbialites which grow in lagoons, on the flat karst platforms or the exterior slopes of reefs of New Caledonia and French Polynesia.
The main aims are to identify the microbial communities involved in constructing microbialites and evaluate their diversity and to define what environmental factors are causing them to spread. Another major issue is to assess the importance of the microbialite phenomenon in the biogeochemical cycles of recent reef systems. The microbial communities participate actively in the cycles of materials and elements (especially in the nitrogen and carbon cycles), but their role has often been underestimated, particularly in reef systems.
In the New Caledonian reefs, the research team has used microscope observation and microbiological techniques to characterize 24 genera and over 60 species of cyanobacteria, mainly of the filamentous type and, to a lesser extent, coccoidal (free spherical forms). They build structures diverse in colour and morphology, including hemispherical domes (of 1 to 10 centimetres), mat-like forms, filamentous coverings, masses of either filamentous or gelatinous texture, or mixed –which develop in sediments or directly on the accumulation of algae and corals, whether the latter are alive or dead. In some cases, these structures, are in competition with the corals for light and mineral salts. According to the first observations, it seems that the growth of these microbialites on living corals could cause the corals to degenerate irreversibly. The researchers observed that when microbialites developed, necrosis of coral colonies occurred.
The nature, density and distribution of these different types of microbial structure vary in the course of the year. Microbialites are sensitive to seasonal variations of environmental physical and chemical parameters. They develop more during the hot humid season. In the reef systems studied in New Caledonia and French Polynesia, a rise in sea surface temperature stimulates their growth. Spreading of microbialites also seems to correspond to microbial communities' ability to respond rapidly to even small variations in nutrient levels in the reef environment, mainly nitrates.
These investigations conducted in the Pacific demonstrate that microbialites can be considered as indicators of environmental disturbances and that their proliferation coincides with periods of stress affecting the reef communities. Beyond the seasonal variations observed, the volume of microbialites intruding into coral reefs studied has increased noticeably in the past few years, making it imperative to put in place surveillance networks.
1. UR 55 " Paleotropic" conducts research on past and recent climatic variations by analysing lacustrine, lagoonal and marine sediments. UR 103 " Camelia " works on the mechanisms of transport and conversion of terrigenous material and arthropogenic input (including metals) responsible for hypersedimentation and eutrophication in lagoonal ecosystems.
2. Microbialites have existed on the Earth's surface for 3.5 billion years and probably played a major role in forming the atmosphere as we know it today.
All latest news from the category: Ecology, The Environment and Conservation
This complex theme deals primarily with interactions between organisms and the environmental factors that impact them, but to a greater extent between individual inanimate environmental factors.
innovations-report offers informative reports and articles on topics such as climate protection, landscape conservation, ecological systems, wildlife and nature parks and ecosystem efficiency and balance.
Back to home
Newest articles
Creating good friction: Pitt engineers aim to make floors less slippery
Swanson School collaborators Kurt Beschorner and Tevis Jacobs will use a NIOSH award to measure floor-surface topography and create a predictive model of friction. Friction is the resistance to motion…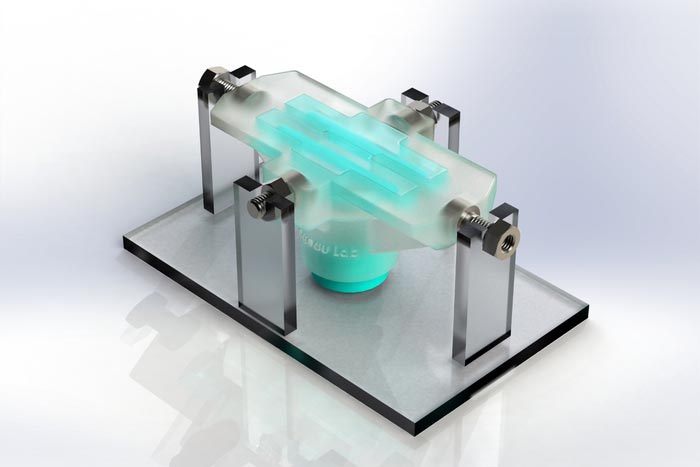 Synthetic tissue can repair hearts, muscles, and vocal cords
Scientists from McGill University develop new biomaterial for wound repair. Combining knowledge of chemistry, physics, biology, and engineering, scientists from McGill University develop a biomaterial tough enough to repair the…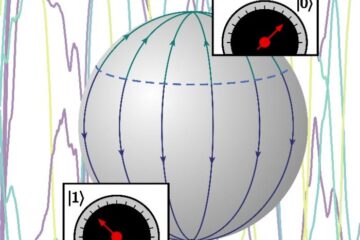 Constraining quantum measurement
The quantum world and our everyday world are very different places. In a publication that appeared as the "Editor's Suggestion" in Physical Review A this week, UvA physicists Jasper van…