Low Impact, Green Solutions Fix Older City Water Infrastructures
A new study by Jeffrey Featherstone, director of Temple's Center for Sustainable Communities and a professor of Community and Regional Planning, examines how Philadelphia is tackling the problem head-on through the city's "Green City Clean Waters Program (GCCW)."
"One of the major stormwater problems in many older American cities is combined sewer overflows (CSO) — sanitation sewers and storm sewers are connected. During high rainfall events, sewage may discharge into rivers and streams — it's a problem happening in Philadelphia, New York, Boston, and cities all over the world," said Featherstone, who examined Philadelphia's GCCW program as a case study for the implementation of proper green infrastructure. The study was conducted with the Philadelphia Water Department's Office of Watersheds.
According to Featherstone, the Green City Clean Waters Program seeks to integrate water resources management "into the socioeconomic fabric of the city."
"It is the centerpiece of a larger city effort to promote sustainability through improved stormwater management. Through a projected municipal investment of more than $2 billion and an innovative stormwater billing program, the GCCW expects to transform Philadelphia into a vibrant, green and sustainable city," said Featherstone, who detailed the study of Philadelphia's program as the only American presenter at a week-long conference hosted by the International Society of City and Regional Planners held in Wuhan, China in late October. "Instead of completely replacing the existing infrastructure with separate water and sewer systems of underground tunnels and storage tanks — which would be substantively cost prohibitive at about $17 billion — the city is embarking on a program that would solve 85 percent of the problem over a 25 to 30-year period by using low impact development (LID) and green infrastructure that would mediate the stormwater before it reaches the underground gray infrastructure."
LID alternatives include greening methods such as green roofs, rain gardens, rain barrels, stormwater tree trenches and planters, permeable paving and concrete, and flow-through planters, systems that not only help control the flow of stormwater by returning the rainfall back to a normal hydrologic cycle but also help filter pollutants. A parcel-based billing system that emphasizes LID approaches over impervious surfaces would also assess fees on significant producers of runoff in relation to their contribution to stormwater runoff, encouraging landowners to implement sustainable stormwater management practices, said Featherstone.
The city isn't just examining the potential economic benefits of the GCCW program but the social and environmental impacts as well — a "triple bottom line analysis," he said.
"While there are numerous options for controlling CSO events and urban runoff, implementation of green or low impact development will provide benefits across the board — increased property values, reduced heat island effect, reduced airborne pollutants and CO2 emissions," Featherstone said.
The green approach includes numerous additional positive outcomes, such as an anticipated 193 acres of wetlands created, a reduction in heat-related deaths by nearly 200, substantial electricity and natural gas savings due to the cooling effect of trees, a decrease of more than 1 million metric tons of CO2 emissions, and the creation of thousands of green collar jobs.
According to Featherstone, Philadelphia's stormwater management approach could work "anywhere from Manilla to Johannesburg to Beijing, anywhere that the combined sewer overflow problem exists."
"It just requires a city with the will to do it. The true bottom line is that a greener city is simply a much more attractive place to live," he said. "It is becoming clearer every day the interconnectedness that exists between our cities and global ecosystems. It is important for all big cities to take responsibility for their damaged ecosystems."
For more information about the Philadelphia Green City Clean Waters study, contact the Center for Sustainable Communities at 267-468-8311 or www.ambler.temple.edu/csc.
Media Contact
James Duffy
Newswise Science News
Alle Nachrichten aus der Kategorie: Ecology, The Environment and Conservation
This complex theme deals primarily with interactions between organisms and the environmental factors that impact them, but to a greater extent between individual inanimate environmental factors.
innovations-report offers informative reports and articles on topics such as climate protection, landscape conservation, ecological systems, wildlife and nature parks and ecosystem efficiency and balance.
Zurück zur Startseite
Neueste Beiträge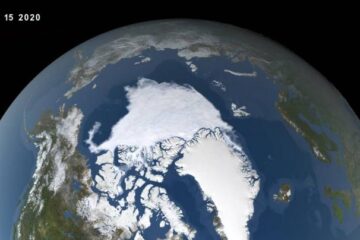 2020 Arctic sea ice minimum at second lowest on record
NASA and the National Snow and Ice Data Center (NSIDC) at the University of Colorado Boulder shows that the 2020 minimum extent, which was likely reached on Sept. 15, measured…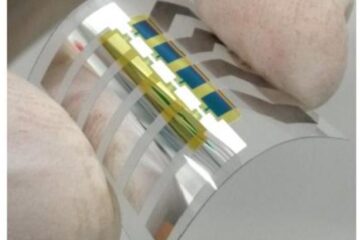 Dresden physicists develop printable organic transistors
Scientists at the Institute of Applied Physics at TU Dresden have come a step closer to the vision of a broad application of flexible, printable electronics. The team around Dr…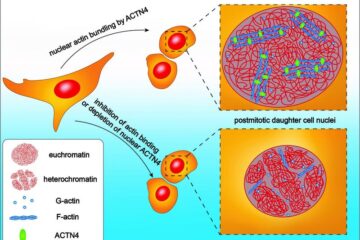 Researchers discover a mechanism that causes cell nuclei to grow
By far the most important process in cell development is how cells divide and then enlarge in order to multiply. A research team headed by Freiburg medical scientist Prof. Dr….