World's oldest known oxygen oasis discovered

In the Earth's early history, several billion years ago, only traces of oxygen existed in the atmosphere and the oceans. Today's air-breathing organisms could not have existed under those conditions. The change was caused by photosynthesizing bacteria, which created oxygen as a by-product – in vast amounts. 2.5-billion-year-old rock layers on several continents have yielded indications that the first big increase in the proportion of oxygen in the atmosphere took place then.
Now, working with international colleagues, Dr. Benjamin Eickmann and Professor Ronny Schönberg, isotope geochemists from the University of Tübingen have discovered layers in South Africa's Pongola Basin which bear witness to oxygen production by bacteria as early as 2.97 billion years ago. That makes the Basin the earliest known home to oxygen-producing organisms – known as an oxygen oasis. The study has been published in the latest Nature Geoscience.
Conditions on Earth some three billion years ago were inhospitible to say the least. The atmosphere contained only one-one hundred thousandth of the oxygen it has today. The primeval oceans contained hardly any sulfate; but they did contain large amounts of ferrous iron. When bacteria started producing oxygen, it could initially bond with other elements, but began to enrich the atmosphere in a massive oxygen emission event around 2.5 billion years ago.
"We can see that in the disappearance of reduced minerals in the sediments on the continents. Certain sulfur signatures which can only be formed in a low-oxygen atmosphere are no longer to be found," says Benjamin Eickmann, the study's lead author.
This event, which could be described as global environmental pollution, went down in the Earth's history as the Great Oxygenation Event. It was a disaster for the early bacteria types which had evolved under low-oxygen conditions; the oxygen poisoned them. "However, after the first big rise, the atmosphere only contained 0.2 percent oxygen; today it's around 21 percent," Eickmann explains.
Exposed to an atmosphere which contained increasing amounts of oxygen, the continents were subject to enhanced erosion. That led to more trace elements entering the oceans. The improved supply of nutrients in turn led to more life forms in the seas.
Sulfur signatures as an archive of Earth history
In their current study the researchers investigated the 2.97-bilion-year-old sediments deposited in the Pongola Basin in what is now South Africa. From the proportions of sulfur isotopes (particularly the of 34S/32S ratio), in the sediments, the researchers are able to conclude that the bacteria used the sulfate in the primeval seas as a source of energy, reducing it chemically.
"Sulfate is a form of oxidized sulfur. A higher concentration of sulfate in the water indicates that sufficient free oxygen must have been present in the shallow sea of the Pongola Basin," Ronny Schönberg says. This free oxygen must have been produced by other, photosynthesizing bacteria. At the same time, another sulfur isotope signature (the 33S/32S ratio) in these sediments indicates a continued reduced, very low-oxygen atmosphere.
"That makes the Pongola Basin the oldest oxygen oasis known to date. The oxygen was building up in the water long before the Great Oxygenation Event, Schönberg explains. Several hundred million years later, the steadily rising levels of oxygen led to the oxidation of the atmosphere, and that is what made life on Earth – in all its variety as we know it today – even possible.
Publication:
Benjamin Eickmann, Axel Hofmann, Martin Wille, Thi Hao Bui, Boswell A. Wing and Ronny Schoenberg: Isotopic evidence for oxygenated Mesoarchaean shallow oceans. Nature Geoscience, DOI 10.1038/s41561-017-0036-x
Contact:
University of Tübingen
Faculty of Science
Geoscience Department – Isotope Geochemistry
Professor Dr. Ronny Schönberg
schoenberg[at]ifg.uni-tuebingen.de
Phone +49 7071 29-78903
Dr. Benjamin Eickmann
benjamin.eickmann[at]uni-tuebingen.de
Phone +49 7071 29-73156
Media Contact
Dr. Karl Guido Rijkhoek
idw - Informationsdienst Wissenschaft
All news from this category: Earth Sciences
Earth Sciences (also referred to as Geosciences), which deals with basic issues surrounding our planet, plays a vital role in the area of energy and raw materials supply.
Earth Sciences comprises subjects such as geology, geography, geological informatics, paleontology, mineralogy, petrography, crystallography, geophysics, geodesy, glaciology, cartography, photogrammetry, meteorology and seismology, early-warning systems, earthquake research and polar research.
Back to the Homepage
Latest posts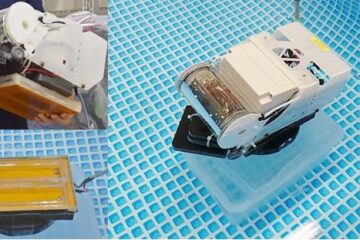 Seawater as an electrical cable !?
Wireless power transfers in the ocean For drones that can be stationed underwater for the adoption of ICT in mariculture. Associate professor Masaya Tamura, Kousuke Murai (who has completed the…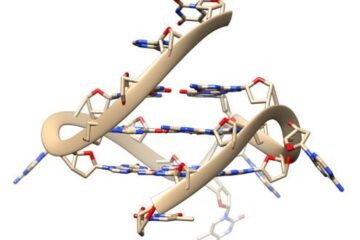 Rare quadruple-helix DNA found in living human cells with glowing probes
New probes allow scientists to see four-stranded DNA interacting with molecules inside living human cells, unravelling its role in cellular processes. DNA usually forms the classic double helix shape of…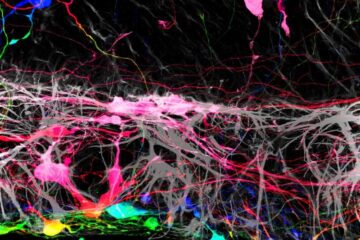 A rift in the retina may help repair the optic nerve
In experiments in mouse tissues and human cells, Johns Hopkins Medicine researchers say they have found that removing a membrane that lines the back of the eye may improve the…