The Science Behind the Haiti Earthquake
In its wake, the magnitude-seven quake in Port-au-Prince created a humanitarian crisis that the world is still trying desperately to respond to. While the foremost concern is getting aid to the people of Haiti, many have questions about the quake itself. Why did it cause so much destruction? Why was it so strong? Why wasn't it predicted?
While much information remains unknown, John Gosse, professor in Dalhousie University's Department of Earth Sciences, says there are many factors that could have led to the seismic events on January 12th and the 5.9 aftershock on January 19th.
"The Caribbean is surrounded by many active plates so the whole area is earthquake prone," says Dr. Gosse, Canada Research Chair in Earth System Evolution. "The segment (of the Enriquillo Plantain Garden Fault) that ruptured runs right through Haiti but continues offshore and on to Jamaica." It is one of a system of faults that are separating Cuba (North American plate) from Haiti (Caribbean Plate) over the past 30 million years.
Haiti and its neighbours such as the Dominican Republic, Puerto Rico and Jamaica, rest on the Caribbean Tectonic Plate. The relatively small plate is surrounded by larger plates, such as the North American Tectonic Plate, which is constantly applying pressure. The opposing forces create a great deal of seismic activity resulting in earthquakes and volcano formation.
Each year, the Caribbean Plate moves roughly 21 millimetres eastwards relative to the North American Plate and about seven millimeters of this is taken up by the Enriquillo fault. The last major earthquake along the Port-au-Prince segment occurred in 1751, significant because if that fault line was stuck or locked over the last 259 years that would account for a slip deficit on the fault segment of nearly two metres.
"If the plate is moving at least 21mm, the whole plate doesn't move at one time, some parts stick," explains Dr. Gosse. "So if you haven't had major activity for 250 years, there is a lot of strain and about one to two metres of movement missing."
"The longer the pressure builds, the greater the magnitude of the earthquake, explaining why this was a seven," he continues. "Because this was a shallow earthquake, at about a depth of 10 kilometres, and right below Port au Prince, the destruction was massive. We normally don't see this strength so shallow — bigger earthquakes usually occur at deeper depths."
As to why this earthquake wasn't predicted, Dr. Gosse explains that a number of factors play into the difficulty of predicting earthquakes.
"We're good at knowing the magnitude and the area where earthquakes will occur, but bad at the when," says Dr. Gosse. "The best way to estimate when is by doing detailed work around the fault by trenching – actually cutting through and looking at the sediment to map the history of slip in the area and try to determine frequency."
But geologists haven't done the detailed work required to get a very precise prediction of when earthquakes will occur near Haiti, largely due to resources. Detailed work is done in areas of high population that have the funding for geologists to get there and do it, like at the San Andreas Fault in California.
"Unfortunately this area should have been studied, considering the large populations on the islands along this plate boundary," says Dr. Gosse.
Another factor that can cause an earthquake is other earthquakes. The shockwave from one earthquake can trigger more earthquakes. While he can't be sure of the cause, Dr. Gosse said seismic activity in the region the day before may have played a role.
"On January 11, there were two 4.9 earthquakes in Central America around Guatemala," explains Dr. Gosse. "A wave coming from a 4.9 in that system could trigger the larger one, and could be a trigger for aftershocks."
Aftershocks can start immediately following a quake and are unpredictable. They can last days or weeks, depending on magnitude, location, movement at the fault, depth, frequency, history of strain, and so on. For example, the 2004 magnitude-nine earthquake off the Sumatran coast, triggering the Indian Ocean tsunami, was followed by weeks of aftershocks.
Dr. Gosse hopes this tragedy will result in greater education and assistance to Haiti, to hopefully avoid another humanitarian crisis like this. "Geologists need to get there and do the detailed work – to get paleoseismic records so that we can establish frequency and understand the mechanics of the fault," he explains.
Since damage depends largely on the quality of infrastructure and the topography of the region (surface features) Dr. Gosse hopes for greater awareness on the importance of building codes and proper construction.
"You can see on news coverage that houses were built on steep slopes and earthquakes will trigger landslides, potentially burying whole villages, so people need to be educated on what needs to be done to protect themselves," he says.
While earthquakes are continually occurring all over the world, with over a thousand a year in the Caribbean alone, massive earthquakes are not as common. "
"If faults are continuously slipping, they will generate only small magnitude earthquakes," explains Dr. Gosse. "However, over the last 300 years there have been about 20 major earthquakes in that area, revealing that some fault segments are locking."
Media Contact
Charles Crosby
Newswise Science News
All latest news from the category: Earth Sciences
Earth Sciences (also referred to as Geosciences), which deals with basic issues surrounding our planet, plays a vital role in the area of energy and raw materials supply.
Earth Sciences comprises subjects such as geology, geography, geological informatics, paleontology, mineralogy, petrography, crystallography, geophysics, geodesy, glaciology, cartography, photogrammetry, meteorology and seismology, early-warning systems, earthquake research and polar research.
Back to home
Newest articles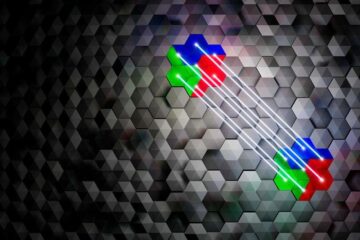 Error-Free Quantum Computing Gets Real
For quantum computers to be useful in practice, errors must be detected and corrected. At the University of Innsbruck, Austria, a team of experimental physicists has now implemented a universal…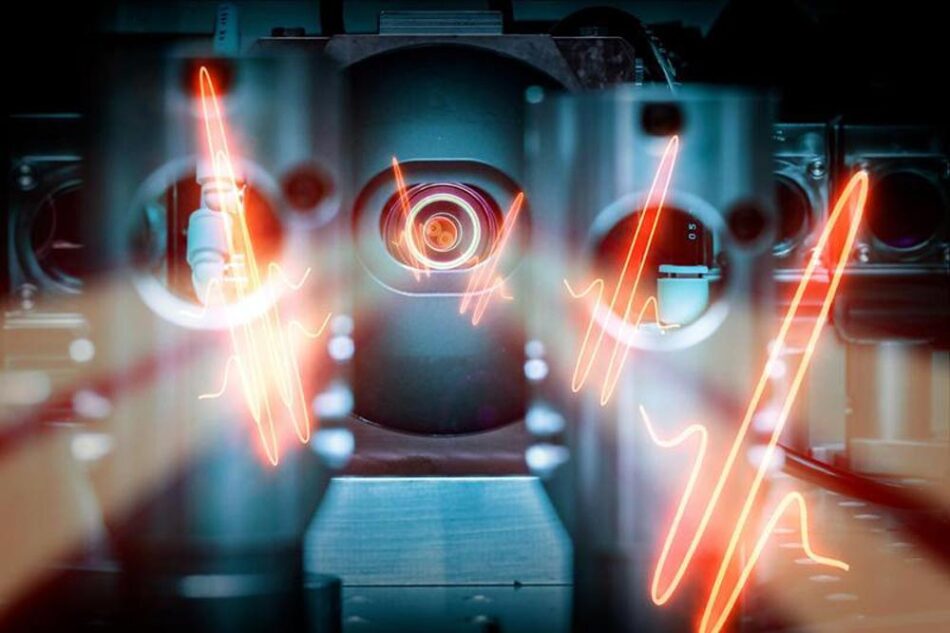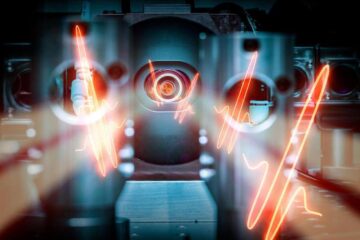 Most powerful dual-comb spectrometer developed
Scientists from Hamburg and Munich developed the world's most powerful dual-comb spectrometer that paves the way for many applications in atmospheric science and biomedical diagnostics, such as early cancer detection….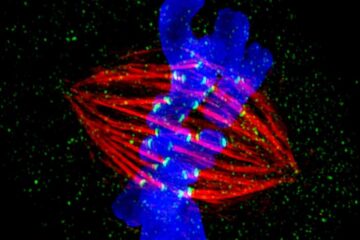 Role of cohesins in embryonic stem cell division
Study shows how meiotic cohesin complexes affect chromosome structure and genomic integrity – and the long-term implications of their effects on the stem cell genome. Chromosomes undergo precise structural changes…