Oldest fossil footprints on land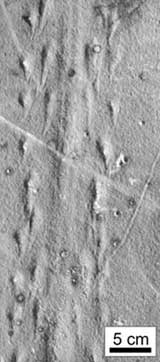 Animals may have beaten upright plants to land.
The oldest fossils of footprints ever found on land hint that animals may have beaten plants out of the primordial seas. Lobster-sized, centipede-like animals made the prints wading out of the ocean and scuttling over sand dunes about 530 million years ago. Previous fossils indicated that animals didn't take this step until 40 million years later.
"It's staggering that we thought for all this time that animals appeared on land so much later," says Simon Braddy of the University of Bristol, UK. Braddy discovered the fossils with a team of Canadian and British researchers1.
They found about 25 rows of footprints, left by mysterious many-legged animals, preserved in rocks in southeastern Canada. Ripples and fine layering in the sandstone are characteristic of wind-blown sand compacted over millennia, rather than underwater sediments.
The footprints in each track are 8 to 10 centimetres apart with a grove running between them. The animals that made them were about 50 centimetres long, had between 16 and 22 legs, and dragged a tail behind them, the researchers conclude.
The animals may well have been euthycarcinoids. These relatives of modern centipedes look a bit like skinny woodlice. "They're sort of a halfway-house between a crustacean and an insect," Braddy explains.
Given the fossils' age and what is known from other specimens, it is most unlikely that the creatures lived on land, says palaeontologist Nigel Trewin of the University of Aberdeen, UK. They probably ventured ashore to mate and lay eggs, as horseshoe crabs do today. Or they may have been escaping predators or scavenging for food.
Track laying
Whatever they were doing, they were doing it together. The multiple fossil tracks are of different widths, meaning that the ancient dunes were well trodden. "A population of animals were involved in these excursions onto land," says Braddy.
There are no fossils of land plants as old as the footprints, other than remains of moss-like mats of greenery. So the tracks threaten to contradict the prevailing hypothesis that animals colonized land to exploit leafy resources. "This finding throws that idea on its head," says Trewin.
But a single finding can never be relied on completely, Trewin warns. "It's very exciting if they are as old as the evidence suggests," he says. But sandstone rocks of this age are notoriously difficult to date. More examples of similar tracks of similar age will be needed before palaeontologists can re-write the natural-history books.
References
MacNaughton, R. B et al. First steps on land: Arthropod trackways in Cambrian-Ordovician eolian sandstone, southeastern Ontario, Canada. Geology, 30, 391 – 394, (2002).
Media Contact
TOM CLARKE
© Nature News Service
All latest news from the category: Earth Sciences
Earth Sciences (also referred to as Geosciences), which deals with basic issues surrounding our planet, plays a vital role in the area of energy and raw materials supply.
Earth Sciences comprises subjects such as geology, geography, geological informatics, paleontology, mineralogy, petrography, crystallography, geophysics, geodesy, glaciology, cartography, photogrammetry, meteorology and seismology, early-warning systems, earthquake research and polar research.
Back to home
Newest articles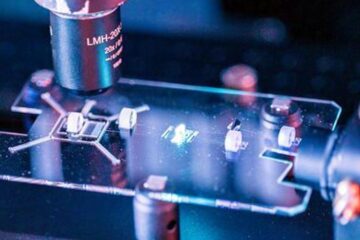 Making a femtosecond laser out of glass
Is it possible to make a femtosecond laser entirely out of glass? That's the rabbit hole that Yves Bellouard, head of EPFL's Galatea Laboratory, went down after years of spending…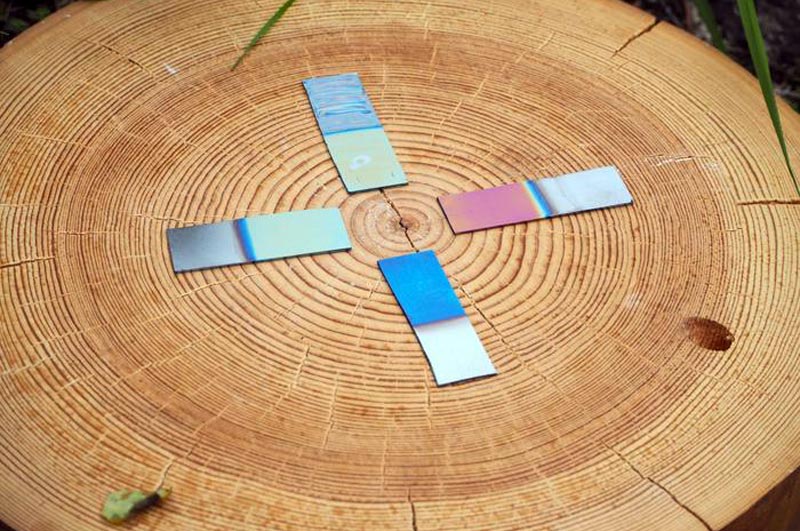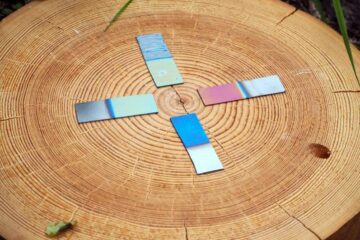 Transparent wood-based coating doesn't fog up
Coatings made from a wood by-product can keep our glasses and windshields clear. Researchers have developed a way to turn a waste material from wood into a bio-based transparent film…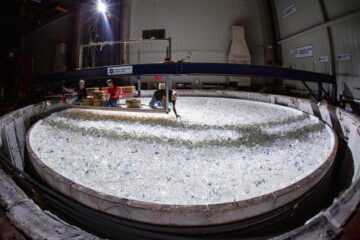 The Giant Magellan Telescope's final mirror fabrication begins
Seven of the world's largest mirrors will search the Universe for life beyond Earth. The Giant Magellan Telescope begins the four-year process to fabricate and polish its seventh and final…