The most comprehensive picture yet of how dinosaurs evolved has been produced by a team at Bristol University.
More than 1,000 species of dinosaurs have been named since the first skeletons were dug up in the 19th century, and unravelling their patterns of evolution has been a major area of research.
Since 1980, over 150 evolutionary trees of dinosaurs have been published, most of them looking at small groups of species. The Bristol researchers have put all of these smaller trees together to produce a supertree of 277 species of dinosaur, to be reported in the `Proceedings of the Royal Society, Series B` next week on April 30.
The research team includes Davide Pisani, an expert on supertree methods and computing; Dr Adam Yates, an expert on plant-eating dinosaurs; Dr Max Langer, an expert on the earliest dinosaurs; and Mike Benton, Head of the Department of Earth Sciences, Professor of Vertebrate Palaeontology and an expert on the origin of dinosaurs and evolutionary tree construction.
Professor Benton said: "It`s not complete, but it`s the most detailed and comprehensive single evolutionary tree produced for dinosaurs, and indeed for almost any other group.
"We hope the supertree will represent a solid framework for future study of dinosaur evolution and will stimulate and direct further studies towards the less well understood areas of dinosaur classification that are highlighted as branches in the supertree."
Media Contact
Joanne Fryer
alphagalileo
Alle Nachrichten aus der Kategorie: Earth Sciences
Earth Sciences (also referred to as Geosciences), which deals with basic issues surrounding our planet, plays a vital role in the area of energy and raw materials supply.
Earth Sciences comprises subjects such as geology, geography, geological informatics, paleontology, mineralogy, petrography, crystallography, geophysics, geodesy, glaciology, cartography, photogrammetry, meteorology and seismology, early-warning systems, earthquake research and polar research.
Zurück zur Startseite
Neueste Beiträge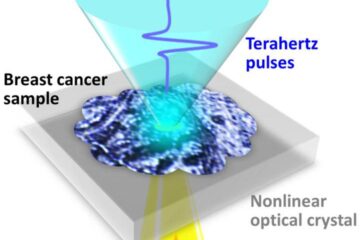 Key breakthrough towards on-site cancer diagnosis
No stain? No sweat: Terahertz waves can image early-stage breast cancer without staining. A team of researchers at Osaka University, in collaboration with the University of Bordeaux and the Bergonié…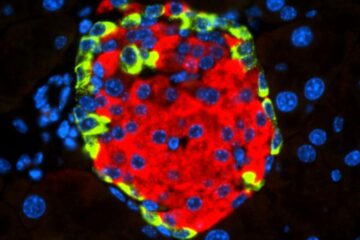 A CNIO team describes how a virus can cause diabetes
It has recently been described that infection by some enteroviruses – a genus of viruses that commonly cause diseases of varying severity – could potentially trigger diabetes, although its direct…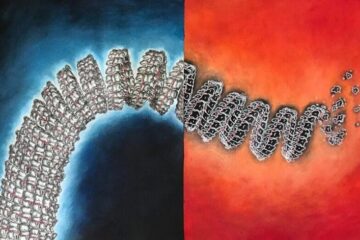 Targeting the shell of the Ebola virus
UD research team looking at ways to destabilize virus, knock it out with antivirals. As the world grapples with the coronavirus (COVID-19) pandemic, another virus has been raging again in…