Fish Fossils Shed Light on Origin of El Niño
Using tiny bone fragments from fossilized fish, scientists have traced the roots of the climate phenomenon known as El Niño, the intermittent warming of ocean waters off the coast of Peru that can affect weather worldwide. According to a report published in the current issue of the journal Science, modern El Niño conditions arose around 5,000 years ago.
Previous research based on fossilized mollusk remains had suggested that El Niño conditions did not exist thousands of years ago, but those findings were preliminary. In the current study, C. Fred T. Andrus of the University of Georgia and colleagues analyzed isotopes of oxygen present in the ear stones, or otoliths (see micrograph at right), of a species of catfish that lives off the coast of Peru and does not migrate. Like tree rings, otoliths grow concentrically and incorporate elements indicative of the environment in which they formed. "By looking at the entire otolith," co-author Douglas E. Crowe of the University of Georgia explains, "we can reconstruct the water temperature history throughout the life of the fish, from season to season and year to year."
In this case, the researchers focused on the amount of oxygen isotope 18 in the otoliths–an indicator of the water temperature in which the fish lived. The team examined fossils recovered from two Peruvian archaeological sites approximately 6,000 years old and found that ocean temperatures then were on average three to four degrees Celsius warmer and less variable than current sea temperatures are.
The findings illustrate the variability inherent in global climate, Andrus observes. "Our research shows that the current El Niño cycle is significantly different from what it was five to eight thousand years ago," he says. "Our hope is that our data can be used to build accurate predictive models of future El Niño events."
Media Contact
Sarah Graham
Scientific American
All latest news from the category: Earth Sciences
Earth Sciences (also referred to as Geosciences), which deals with basic issues surrounding our planet, plays a vital role in the area of energy and raw materials supply.
Earth Sciences comprises subjects such as geology, geography, geological informatics, paleontology, mineralogy, petrography, crystallography, geophysics, geodesy, glaciology, cartography, photogrammetry, meteorology and seismology, early-warning systems, earthquake research and polar research.
Back to home
Newest articles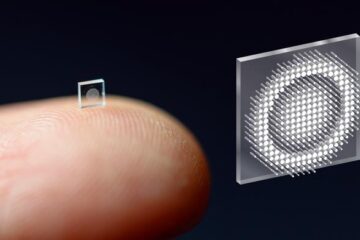 Researchers shrink camera to the size of a salt grain
Micro-sized cameras have great potential to spot problems in the human body and enable sensing for super-small robots, but past approaches captured fuzzy, distorted images with limited fields of view….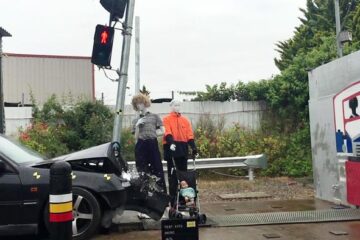 World-first product will be a lifesaving traffic stopper
Game-changing technology to design traffic lights that absorb kinetic energy, stopping them from crumpling when hit by a vehicle, will prevent thousands of fatalities and injuries each year and make…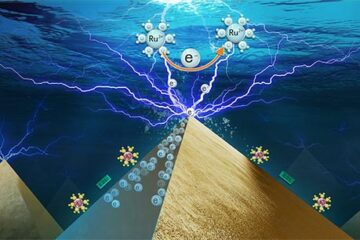 Scientists capture electron transfer image in electrocatalysis process
The involvement between electron transfer (ET) and catalytic reaction at electrocatalyst surface makes electrochemical process challenging to understand and control. How to experimentally determine ET process occurring at nanoscale is…