Seismic rumbling foretold Congo eruption
Scientists received several day's warning of abnormal seismic activity.
Two seismological stations on Mount Nyiragongo in eastern Congo gave several days' advance warning of the volcano's possible eruption, scientists working in the area say.
But the lack of a functioning government in the war-torn region may have prevented the evacuation of the nearby city of Goma, where 45 were confirmed dead and an existing humanitarian crisis was worsened by the eruption.
For the past decade, a Japanese team has sought to maintain a seismic network at the volcano. In 1994, five monitoring units were donated by the US Geological Survey's Volcano Disaster Assistance Program (VDAP) to form the Goma Volcano Observatory.
But fighting in the area and looting of equipment by armed militia camped on the volcano itself regularly forced volcanologists to flee, according to Jacques Durieux, director of the Active Volcanoes Study Group in Lyon, France, who last visited Mount Nyiragongo with VDAP scientists in 1994.
According to the VDAP, only two monitoring stations were working properly before the eruption. VDAP scientists nevertheless received a warning on 12 January – five days before the first eruption – of the possibility of "abnormal seismic activity".
Durieux, who spoke with Congolese volcanologists on the day of the eruption, says that efforts were made to raise the alarm, but the lack of governance in Goma makes it unlikely that any plan to evacuate the city could have been implemented. Local volcanologists "have no staff and no pay", says Hawaii-based volcano consultant Jack Lockwood, who has accompanied Durieux on previous trips to Mount Nyiragongo.
Durieux now wants to improve the observation of Mount Nyiragongo and its neighbour, Mount Nyamuragira, some 14 km away, which is also active. But he says that "we can't expect developing countries to pay".
Mount Nyiragongo last erupted in 1977, killing around 500 people, and threatened to do so again in June 1994, when some 800,000 refugees from Rwanda's civil war were camped on its slopes. Last week's eruption was the largest in the volcano's history, according to geological evidence.
Predicting future eruptions of an active volcano such as Nyiragongo will require a far more elaborate monitoring system than the two stations currently in place, say VDAP scientists. The VDAP and other agencies have provided more comprehensive monitoring of volcanoes elsewhere in the developing world, but such monitoring is only carried out at the request of the host government. With the province of North Kivu, where Goma is situated, controlled by Rwandan-backed rebels, such a request was not forthcoming from the government of the Democratic Republic of Congo in Kinshasa, say VDAP officials.
Media Contact
TOM CLARKE
© Nature News Service
All latest news from the category: Earth Sciences
Earth Sciences (also referred to as Geosciences), which deals with basic issues surrounding our planet, plays a vital role in the area of energy and raw materials supply.
Earth Sciences comprises subjects such as geology, geography, geological informatics, paleontology, mineralogy, petrography, crystallography, geophysics, geodesy, glaciology, cartography, photogrammetry, meteorology and seismology, early-warning systems, earthquake research and polar research.
Back to home
Newest articles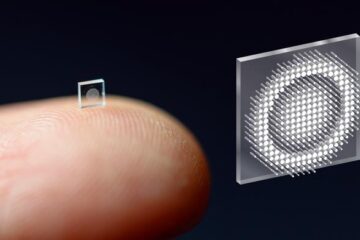 Researchers shrink camera to the size of a salt grain
Micro-sized cameras have great potential to spot problems in the human body and enable sensing for super-small robots, but past approaches captured fuzzy, distorted images with limited fields of view….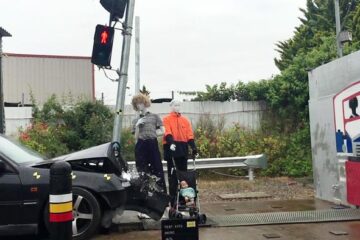 World-first product will be a lifesaving traffic stopper
Game-changing technology to design traffic lights that absorb kinetic energy, stopping them from crumpling when hit by a vehicle, will prevent thousands of fatalities and injuries each year and make…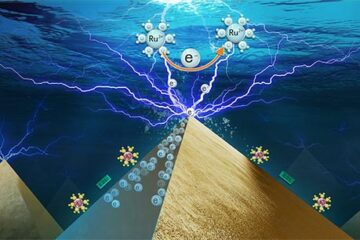 Scientists capture electron transfer image in electrocatalysis process
The involvement between electron transfer (ET) and catalytic reaction at electrocatalyst surface makes electrochemical process challenging to understand and control. How to experimentally determine ET process occurring at nanoscale is…