Soviet plans implemented by Nature 90,000 years ag
One of the more controversial environmental issues, which emerged in the final years of the Soviet era, was the plan to dam and reverse the flow of north-flowing rivers in order to irrigate the dry southern steppes. This scheme was roundly criticised by scientists and environmentalists at the time because of fears for the impact on the Arctic Ocean and global climate. It now appears that nature performed this experiment some 90,000 years ago.
This months issue of the Journal of Quaternary Science reports evidence based on years of fieldwork in Siberia by Professor Jan Mangerud, of the University of Bergen, Norway, which indicates that early in the last Ice Age, natural ice dams formed and drastically altered the drainage patterns of the region.
At the start of the ice age an ice sheet formed over the shallow Barents and Kara seas forming a natural dam. As the ice advanced onto the Siberian mainland, it blocked the flow of the northerly flowing rivers, including the Yenissei, Ob, Pechora and Dvina, which supply most of the Arctic Ocean with its freshwater. Huge ice-dammed lakes were formed which covered massive areas of Siberia. One of these on the western Siberian Plain was more than twice as large as any lake on Earth today. The overflows from these lakes were towards the south, into the Aral, Caspian and Black seas which were also connected by large rivers. The drainage of the Eurasian continent was thus reversed.
The researchers believe that the lakes ultimately drained catastrophically to the north once the ice barrier thinned causing the drainage pattern to assume its present form
Professor Mangerud and his team of Norwegian and Russian colleagues are now assessing the implications of this drainage reversal on the global climate of the time. One certain implication is a reduction in the salinity of the Aral, Caspian and Black seas and, ultimately, of the Mediterranean.
Media Contact
Joanna Gibson
alphagalileo
All latest news from the category: Earth Sciences
Earth Sciences (also referred to as Geosciences), which deals with basic issues surrounding our planet, plays a vital role in the area of energy and raw materials supply.
Earth Sciences comprises subjects such as geology, geography, geological informatics, paleontology, mineralogy, petrography, crystallography, geophysics, geodesy, glaciology, cartography, photogrammetry, meteorology and seismology, early-warning systems, earthquake research and polar research.
Back to home
Newest articles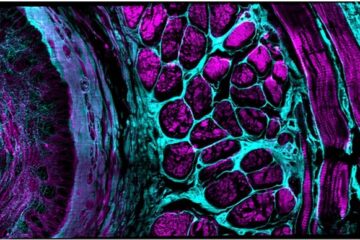 Enhancing the workhorse
Artificial intelligence, hardware innovations boost confocal microscope's performance. Since artificial intelligence pioneer Marvin Minsky patented the principle of confocal microscopy in 1957, it has become the workhorse standard in life…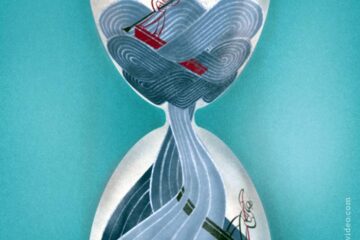 In the quantum realm, not even time flows as you might expect
New study shows the boundary between time moving forward and backward may blur in quantum mechanics. A team of physicists at the Universities of Bristol, Vienna, the Balearic Islands and…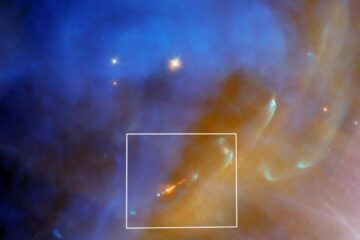 Hubble Spots a Swift Stellar Jet in Running Man Nebula
A jet from a newly formed star flares into the shining depths of reflection nebula NGC 1977 in this Hubble image. The jet (the orange object at the bottom center…