Grizzlies set to invade high Arctic?
The telltale paw prints with huge 10 centimetre-long nails spoke volumes. But now definitive corroborating DNA evidence seals the case of the most northerly sighting of a grizzly bear. The discovery fuels mounting evidence that Canada's High Arctic is no longer the sole preserve of the polar bear – Nanuk is having to make room for its southern cousin.

The evidence of the barren ground grizzly bear (Ursus arctos) was discovered on Melville Island, an uninhabited part of the western Arctic archipelago 1,500 kilometres due north of Yellowknife, and 1,000 kilometres north of the Arctic Circle. "We know grizzlies go out on the sea ice to hunt seals, but no one has ever seen one that far north," says Dr. John England a geology professor and the NSERC Northern Chair at the University of Alberta.
Dr. England got his first glimpse of the surprising Melville Island grizzly bear from the air during a helicopter ride to a geology research site in 2003. He photographed mid-distance shots of the large bear with characteristic grizzly features including a prominent shoulder hump, dark brown hair on and around the rear legs, and faded (grizzled) hair on the rest of the body.
Then in the summer of 2004, Dr. England's research group found physical proof that a grizzly bear was indeed calling Melville Island home. Near a cabin used by researchers for temporary stop-overs, they found grizzly bear paw prints in the mud. And from the cabin's outside walls and a guy wire attached to the roof they collected two intriguing brown hairs. These were sent for analysis to Wildlife Genetics International Inc. in Nelson, British Columbia, one of the world's premier bear DNA labs. The result: the genetic analysis pointed to a male barren ground grizzly bear, rather than a Viscount Melville polar bear, the variety known to inhabit the Melville Island area.
During the past 15 years there have been more and more sightings for barren-ground grizzlies on the sea ice in the Arctic from the Beaufort Sea to Hudson Bay. They're also known to be able to survive the winter and den on Victoria Island, the island separated from Melville to the north by Viscount Melville Sound.
The geologists, now bitten with the grizzly bear research, emphasize that they are not wildlife biology experts. Nonetheless, they say the discovery of a grizzly bear on Melville Island raises numerous issues. Could grizzlies move east to one day take up home on Ellesmere Island, in the heart of polar bear country? Could polar bears in the wild interbreed with brown bears, their evolutionary close cousins, as has occurred at least once in captivity? What impact will grizzlies, already known to prey on polar bear cubs, have on these northern bears?
For now, however, the greatest issue might be for the geologists themselves, says Dr. Jonathan Doupé, a postdoctoral researcher working with Dr. England. "We have bear safety courses when we go up there, and people would normally say you don't have to worry about grizzlies because it's really just polar bear country," he says. "But I think that's no longer the case."
Dr. England notes that the grizzly bear find is a highly visible example of important changes occurring in the Arctic. "The Arctic is very large and diverse, and this complex but exciting environment is just coming into focus for Canadians in general. It's now a mainstream issue."
Media Contact
Dr. Jonathan Doupé
EurekAlert!
All news from this category: Earth Sciences
Earth Sciences (also referred to as Geosciences), which deals with basic issues surrounding our planet, plays a vital role in the area of energy and raw materials supply.
Earth Sciences comprises subjects such as geology, geography, geological informatics, paleontology, mineralogy, petrography, crystallography, geophysics, geodesy, glaciology, cartography, photogrammetry, meteorology and seismology, early-warning systems, earthquake research and polar research.
Back to the Homepage
Latest posts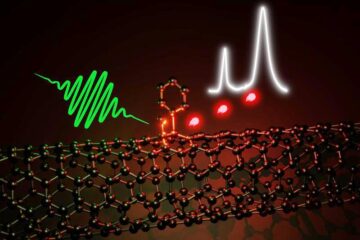 Optically Active Defects Improve Carbon Nanotubes
Heidelberg scientists achieve defect control with a new reaction pathway. The properties of carbon-based nanomaterials can be altered and engineered through the deliberate introduction of certain structural "imperfections" or defects….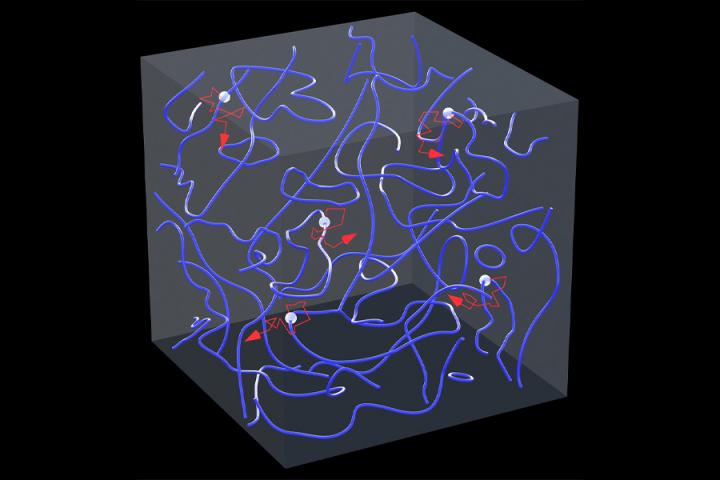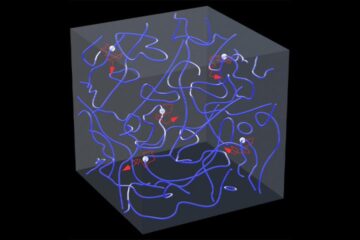 Visualizing the motion of vortices in superfluid turbulence
Nobel laureate in physics Richard Feynman once described turbulence as "the most important unsolved problem of classical physics." Understanding turbulence in classical fluids like water and air is difficult partly…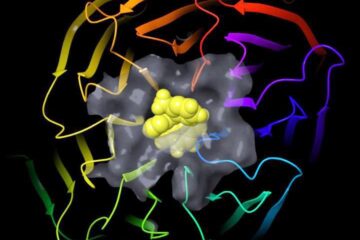 Toward a reliable oral treatment for sickle cell disease
For the millions of people worldwide who have sickle cell disease, there are only a few treatment options, which include risky bone marrow transplants, gene therapy or other treatments that…