A promise of half a million years: EU research provides new insight into climate change
Within the €3.6 million EU research project PROMESS1 (PROfiles across MEditerranean Sedimentary Systems), with an EU contribution of €2.7 million, European scientists have collected 500 000 year-old sediment cores from the bottom of the Mediterranean Sea. These samples will allow researchers to reconstruct climate variations since pre-historic times, thus providing keys for understanding what is happening to Earth's climate now. Ocean drilling is crucial in understanding changes in climate, as the sediments hold archives of past developments. PROMESS1 involves partners from France, Germany, Italy, Spain, the Netherlands and the United Kingdom.
"The findings of the PROMESS1 project place European research on a par with the world leaders in marine geosciences, the US and Japan," said European Research Commissioner Philippe Busquin. "This research helps us to understand the Earth's situation and envisage scenarios to be taken into account by policy-makers. Changes in sea-bottom sediments off the shore of densely populated coastlines may have a deep impact on those areas. Moreover, better understanding of how these sediments formed will help identify and monitor gas- and oilfields."
Journalists are invited to visit the research vessel SRV Bavenit and meet the research team tomorrow, Friday 23 July, at 10.00, in the harbour of Barcelona.
Memories of global changes
Between June, 24th and July, 22nd, 2004, a team of European scientists embarked on a drilling expedition in the Mediterranean Sea, from Brindisi (Italy) to Barcelona (Spain). The purpose of this cruise was to collect, for the first time, long (up to 300 metres) sediment sections and measurements from two deltaic margins where the memory of global changes during the last 500 000 years is particularly well preserved.
The integrated ocean drilling programme
PROMESS1 has been supported with key technical advice by the Integrated Ocean Drilling Programme (IODP). Offshore drilling is expensive and it is mainly undertaken by the offshore oil and gas industry. IODP is an exception. It aims at providing the international scientific community with drilling platforms capable of drilling in extreme conditions, in terms of water depth and penetration below the sea bed, to address issues such as global changes, earthquakes, and deep biosphere. The European Union participates to IODP with the ECORD (European Consortium for Ocean Drilling) project.
Keeping the PROMESS
PROMESS1 has three main objectives:
The reconstruction of sea-level and climate changes during the last 500 000 years
The analysis of the impact of global changes on slope stability, and examination of slope processes such as underwater avalanches
The understanding of the processes that form strata on continental margins, in relation with sea-level changes, instabilities and oceanic processes, and recent tectonic activities
Cross-examination of data from different sources will help better understand climate variations. The data of PROMESS1 will be compared with data provided by ice core drilling.
Media Contact
Fabio Fabbi
European Union
Alle Nachrichten aus der Kategorie: Earth Sciences
Earth Sciences (also referred to as Geosciences), which deals with basic issues surrounding our planet, plays a vital role in the area of energy and raw materials supply.
Earth Sciences comprises subjects such as geology, geography, geological informatics, paleontology, mineralogy, petrography, crystallography, geophysics, geodesy, glaciology, cartography, photogrammetry, meteorology and seismology, early-warning systems, earthquake research and polar research.
Zurück zur Startseite
Neueste Beiträge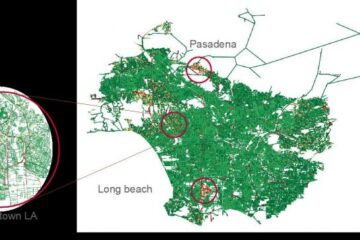 New machine learning tool tracks urban traffic congestion
UBER driver data helps track and potentially alleviate urban traffic congestion. A new machine learning algorithm is poised to help urban transportation analysts relieve bottlenecks and chokepoints that routinely snarl…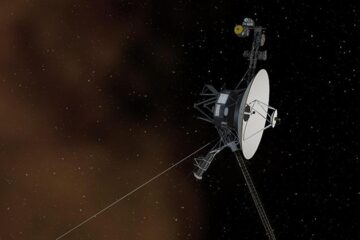 Voyager spacecraft detect new type of solar electron burst
Physicists report accelerated electrons linked with cosmic rays. More than 40 years since they launched, the Voyager spacecraft are still making discoveries. In a new study, a team of physicists…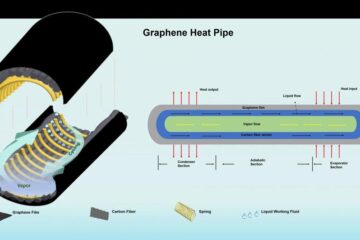 Cooling electronics efficiently with graphene-enhanced heat pipes
Researchers at Chalmers University of Technology, Sweden, have found that graphene-based heat pipes can help solve the problems of cooling electronics and power systems used in avionics, data centres, and…