Syracuse University geologists raise questions about controversial theory of species survival
A recent study by a team of Syracuse University geologists has punched holes in a relatively new theory of species evolution called coordinated stasis; the theories involved are based on findings from fossil-bearing rocks that underlie Central New York. The SU study was published in "Geology," the premier journal of the Geological Society of America.
First proposed in 1995 by Carl Brett of the University of Cincinnati and Gordon Baird of the State University of New York at Fredonia, coordinated stasis attempts to describe the emergence and disappearance of species across geologic time by suggesting that species living together in the same environment go through long periods of stability—some six million years—and then undergo a rapid, almost complete turnover, during which old species disappear and new ones emerge. Until 1995, most researchers believed that species emerged and disappeared independent of each other throughout time.
"Our study suggests that there may be more variability in species composition through time than predicted by coordinated stasis," says Linda Ivany, one of the co-authors of the SU study. "It will be the blueprint study against which other researchers will present their data sets to determine whether coordinated stasis is present or not."
The SU study resulted from research that lead author Nicole Bonuso G'01 conducted for her master's thesis project in the Department of Earth Sciences and an analysis of some 20 years of fossil data—38,000 specimens—compiled by Bonuso's faculty advisors and co-authors Cathryn Newton, dean of The College of Arts and Sciences, and Prof. James C. Brower. The data were collected from the Central New York Middle Devonian Hamilton Group, the original test case for coordinated stasis, which is characterized by beautifully preserved and richly diverse fossils that date back more than six million years.
Unlike previous studies, which were based only on the presence or absence of species, Bonuso, currently a doctoral student at the University of Southern California, Los Angeles, looked at "proportional abundance data," meaning that she looked at all of the species that were present and at how abundant they were across a six million year span. "When the first results started coming in, I got very excited," Bonuso says. "Coordinated stasis did not hold up to our rigorous statistical analysis within the area we tested. That doesn't mean coordinated stasis never occurs or doesn't occur at other times. More research is needed."
Adds Ivany: "We found that while the most abundant species persisted across the span of time as would be predicted by coordinated stasis, the less common species showed more variability. And relatively speaking, the abundant species represented only a few of all the species that were represented in the data set. The findings suggest that coordinated stasis holds for the most abundant species but not for the less common ones, which seem to come and go through time independent of each other."
Ivany says the point of the study was not so much to prove or disprove coordinated stasis, but rather to compare the results of a high-resolution study using abundance data from the Syracuse area to the original formulation of coordinated stasis as presented by Brett and Baird. In addition, the study explicitly identified a consistent, statistical method to determine whether coordinated stasis is present in the fossil record in a given area. "If coordinated stasis is showing up with a reasonable degree of frequency in the history of life, we then need to look at what it is telling us about the relationships among evolution, ecology and environmental change," she says.
The study, published as the lead article in the December 2002 issue of "Geology," was the second published work to come out of Bonuso's master's thesis. The first article, published a year ago in "Palaeogeography, Palaeoclimatology, Palaeoecology" was based on an analysis of fossils she collected from the uppermost layer of the Hamilton Group, which completed Newton's and Brower's 20-year effort to collect species data from the entire geological unit.
One of the goals of the first study, which Bonuso also co-authored with Newton, Brower and Ivany, was to find an appropriate statistical method to test the hypothesis of coordinated stasis using only the data from the upper-most layer. The methodology developed for the first study was expanded to analyze the data previously collected by Newton and Brower, which led to the "Geology" article.
"If it were not for the excellent mentoring from all my advisors throughout the course of the project, this important research would not have been accomplished," Bonuso says. "This was Cathy Newton's original idea wrapped with Jim Brower's methodology, and they let me in on it. I just picked up where they left off."
Alle Nachrichten aus der Kategorie: Earth Sciences
Earth Sciences (also referred to as Geosciences), which deals with basic issues surrounding our planet, plays a vital role in the area of energy and raw materials supply.
Earth Sciences comprises subjects such as geology, geography, geological informatics, paleontology, mineralogy, petrography, crystallography, geophysics, geodesy, glaciology, cartography, photogrammetry, meteorology and seismology, early-warning systems, earthquake research and polar research.
Zurück zur Startseite
Neueste Beiträge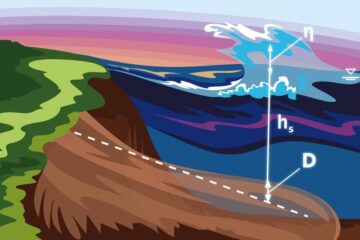 Scientists improve model of landslide-induced tsunami
MIPT researchers Leopold Lobkovsky and Raissa Mazova, and their young colleagues from Nizhny Novgorod State Technical University have created a model of landslide-induced tsunamis that accounts for the initial location…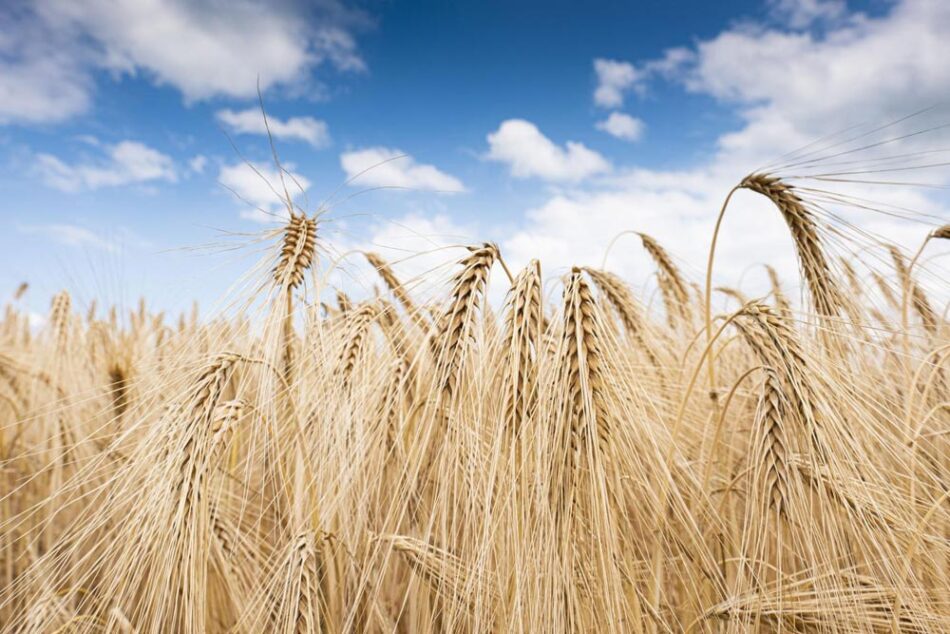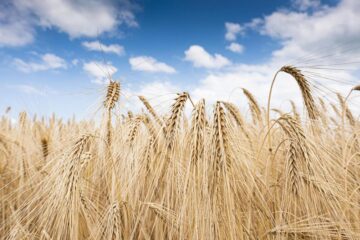 Global food production threatens the climate
Use of nitrogen fertilizers in agriculture causes an increase in nitrous oxide concentration in the atmosphere – Comprehensive study with KIT participation in Nature. Concentration of dinitrogen oxide – also…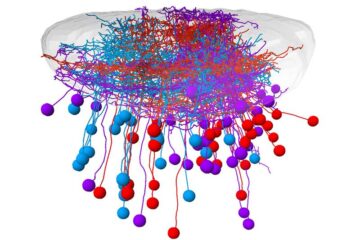 The right cells in the right spot
Neurons in a visual brain area of zebrafish are arranged as a map for catching prey. Spotting, pursuing and catching prey – for many animals this is an essential task…