After the World Cup… the dancing continues in space
The Brazilian World Cup celebrations may have started to die down, but in space the never-ending football match between the Sun and Earth continues. And watching this match closely are Salsa, Samba, Rumba and Tango, the four satellites that make up the Cluster mission. They are performing their Brazilian dances 119 000 kilometres above our heads.
With all the grace and skill of the Brazilian players on the football field, the spacecraft making up the Cluster quartet are currently changing their tactical positions to get a different view of the Sun`s effects on Earth`s magnetosphere. The Cluster spacecraft have been marking the activity of the Sun, and the powerful particles it kicks towards Earth, for two years. In particular, the four spacecraft are studying the outer edges of Earth`s magnetosphere, which are stretched and pulled in different directions as they are bombarded by the Sun`s particles.
As they dance around each other, the Cluster satellites can move close together with only 100 km between them to get a close-up view of these tiny particles. Then they can pull away from each other as far back as 20 000 km to get the bigger picture. Breakthrough data from Cluster confirmed that the outer regions of the magnetosphere are constantly being rocked by `big waves` that resemble ocean rollers.
For this particular dance step, Cluster will be withdrawing from a close-up formation to a distance of 3800 km. This is the third time that Cluster has changed its configuration since it began its operations.
Studying the physics of the magnetosphere is fundamental for us because although we rely on the Sun for its light and warmth, not all its gifts are so beneficial. The stream of invisible charged particles flashes towards Earth at speeds of up to 1000 kilometres per second, while explosions on the Sun regularly send millions of tonnes of gas our way.
If we did not have Earth`s magnetosphere to protect us, our attitude towards the Sun would be very different. Even with this natural protective bubble wrapped around us, solar particles can sometimes enter Earth`s upper atmosphere, creating enormous electrical currents around our planet, which can have dramatic consequences. As well as creating the beautiful coloured light displays of the auroras, or Northern and Southern Lights, these currents can in fact lead to widespread power blackouts, damage to communications satellites and navigation systems, and even corrosion in oil pipelines.
"The Sun and the Earth play a never-ending football game," says Philippe Escoubet, Cluster project scientist. "The Sun is kicking particles towards Earth, which is the goal, and our magnetosphere acts as the goalkeeper. Some of the particles are deflected by the magnetosphere, but some get past it, scoring goals which disrupt Earth`s activities. Sometimes the Sun is very quiet, but when it`s active we get a lot of balls flying in this direction."
Media Contact
Philippe Escoubet
AlphaGalileo
All latest news from the category: Earth Sciences
Earth Sciences (also referred to as Geosciences), which deals with basic issues surrounding our planet, plays a vital role in the area of energy and raw materials supply.
Earth Sciences comprises subjects such as geology, geography, geological informatics, paleontology, mineralogy, petrography, crystallography, geophysics, geodesy, glaciology, cartography, photogrammetry, meteorology and seismology, early-warning systems, earthquake research and polar research.
Back to home
Newest articles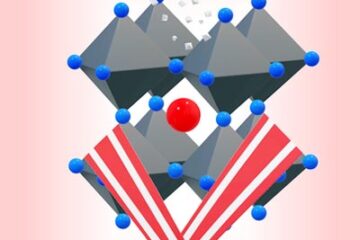 Perovskite solar cells soar to new heights
Metal halide perovskites have been under intense investigation over the last decade, due to the remarkable rise in their performance in optoelectronic devices such as solar cells or light-emitting diodes….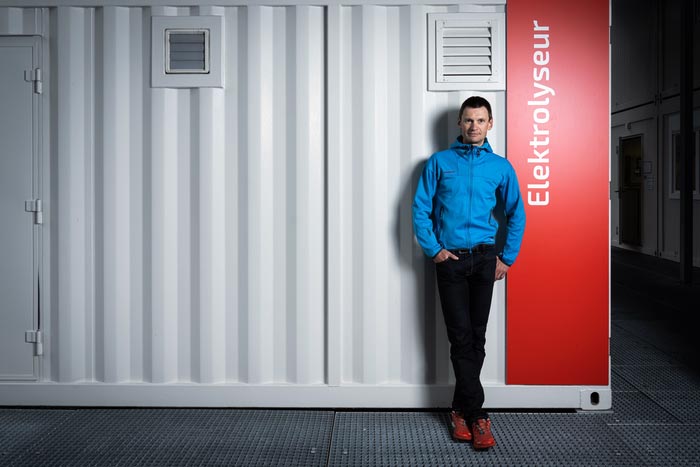 Blue hydrogen can help protect the climate
An international group of researchers led by the Paul Scherrer Institute and the Heriot-Watt University has carried out in-depth analyses of the climate impact of blue hydrogen. This is produced…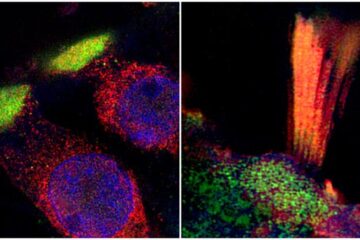 Genes associated with hearing loss visualised in new study
Researchers from Uppsala University have been able to document and visualise hearing loss-associated genes in the human inner ear, in a unique collaboration study between otosurgeons and geneticists. The findings…