Noah's Flood Hypothesis May Not Hold Water
Rensselaer Polytechnic Institute Professor Part of International Research Group Refuting Popular Theory
In 1996, marine geologists William Ryan and Walter Pitman published a scientifically popular hypothesis, titled Noah's Flood Hypothesis. The researchers presented evidence of a bursting flood about 7,500 years ago in what is now the Black Sea. This, some say, supports the biblical story of Noah and the flood.
But, such a forceful flood could not have taken place, says Jun Abrajano, professor of earth and environmental sciences at Rensselaer. He is part of an international team of scientists who refute the so-called Noah's Flood Hypothesis.
Abrajano cites evidence of a much more gradual rising of the Black Sea that began to occur 10,000 years ago and continued for 2,000 years.
According to the Noah's Flood Hypothesis, the Black Sea was a freshwater lake separated from the Mediterranean Sea by a narrow strip of land now broken by the Bosporus Strait. Ryan and Pittman argue that the Mediterranean broke through the land and inundated the Black Sea with more than 200 times the force of Niagara Falls. The salty powerful flood swiftly killed the freshwater mollusks in the Black Sea. This, they say, accounts for fossil remains that can be dated back 7,500 years.
Abrajano's team has challenged the theory by studying sediments from the Marmara Sea, which sits next to the Black Sea and opens into the Mediterranean.
The team found a rich mud, called sapropel in the Marmara. The mud provides evidence that there has been sustained interaction between the Mediterranean and the Black Sea for at least 10,000 years.
"For the Noah's Ark Hypothesis to be correct, one has to speculate that there was no flowing of water between the Black Sea and the Marmara Sea before the speculated great deluge," says Abrajano. "We have found this to be incorrect."
GSA (Geological Society of America) Today magazine recently published a paper in its May 2002 edition based on Abrajano's research. His research also will be published this year in Marine Geology, an international science journal.
For a map of the area go to http://www.cia.gov/cia/publications/factbook/maps/tu-map.jpg
Contact: Jun Abrajano (518) 276-6036, abrajt@rpi.edu
All latest news from the category: Earth Sciences
Earth Sciences (also referred to as Geosciences), which deals with basic issues surrounding our planet, plays a vital role in the area of energy and raw materials supply.
Earth Sciences comprises subjects such as geology, geography, geological informatics, paleontology, mineralogy, petrography, crystallography, geophysics, geodesy, glaciology, cartography, photogrammetry, meteorology and seismology, early-warning systems, earthquake research and polar research.
Back to home
Newest articles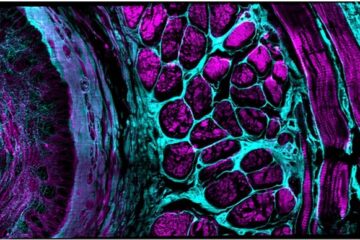 Enhancing the workhorse
Artificial intelligence, hardware innovations boost confocal microscope's performance. Since artificial intelligence pioneer Marvin Minsky patented the principle of confocal microscopy in 1957, it has become the workhorse standard in life…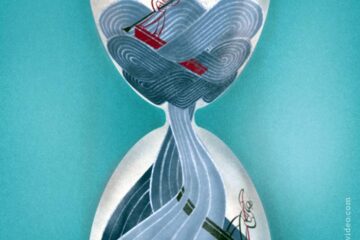 In the quantum realm, not even time flows as you might expect
New study shows the boundary between time moving forward and backward may blur in quantum mechanics. A team of physicists at the Universities of Bristol, Vienna, the Balearic Islands and…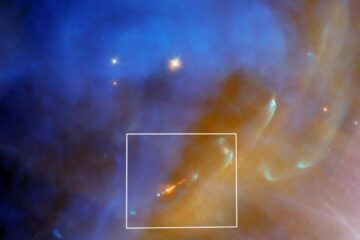 Hubble Spots a Swift Stellar Jet in Running Man Nebula
A jet from a newly formed star flares into the shining depths of reflection nebula NGC 1977 in this Hubble image. The jet (the orange object at the bottom center…