Northwards to the tropics? WUN expedition establishes international collaborative initiative for Arctic research
The expedition, by the Worldwide Universities Network-sponsored Palaeo-Arctic Climates and Environments (pACE) group, is the first step in developing a major international programme of research for the future.
The focus of the expedition was Spitsbergen, the largest island in the Svalbard Archipelago, high within the Arctic Circle. The sediments there preserve a continuous record from 65 to approximately 33 million years ago, a time interval of crucial importance, when greenhouse conditions gave way to icehouse conditions.
The researchers were particularly interested in the sudden global climate that occurred about 55 million years ago – the Paleocene-Eocene Thermal Maximum (PETM) – which was probably the warmest episode of the last 65 million years.
Although Svalbard lay much at the same latitude 55 million years ago as it does today, some researchers believe that Arctic temperatures reached 25ºC during the PETM. Although this is still somewhat controversial, there is little doubt that latitudinal temperature gradients were very much reduced.
It is from these sediments that Southampton scientists have extracted forms of tropical plankton which are known to have migrated towards the polar region as PETM temperatures increased. The WUN pACE expedition also discovered leaf fossils typical of modern sub-tropical climates, providing further corroboration that the high Arctic had a much warmer climate at this time.
Eighteen scientists and nine graduate students from Southampton, Pennsylvania State, Oslo, Utrecht, Leeds and Sheffield universities took part in the expedition.
David Pilsbury, Chief Executive of WUN, explains: 'A whole "alphabet soup" of organisations is seeking to set agendas for research into climate change, particularly in the Arctic. However, there are almost no sources of funding to support coherent international approaches to this issue. The WUN pACE program not only aims to foster a new program of research but to create a new cadre of young researchers with the skills necessary to transcend the discipline-bound approaches that can limit the impact of the knowledge we gain about the Earth.'
Dr Ian Harding, of the University of Southampton's School of Ocean and Earth Science and a member of the expedition, says: 'Understanding the palaeoenvironments of past greenhouse episodes is crucial to inform investigations of the potential effects of ongoing climate change.
'Whilst in the Arctic, the group benefited from detailed explanations of the critical features of the geological successions by experts in a variety of different research fields. Being able to compare these observations and interpretations with the findings of other expedition participants in different geographical areas and different parts of the geological timescale was invaluable. This is something made possible only by the collaboration of an international group of experts.
'WUN pACE has set an excellent precedent by involving both postgraduate and undergraduate students in the evolution of an international interdisciplinary research project, something that is rarely achieved, and an invaluable learning experience – even if initially a little daunting for some of them!' he adds.
Senior pACE expedition members will be reconvening in Leeds in January 2008 to discuss the preliminary findings of their pilot study of the samples collected this summer, and to take forward the next phase of their research. This will include formulating a research schedule designed to better understand the behaviour of the different components of the Earth system – vegetation, oceans, climate, and atmosphere – in these high northern latitudes during this critical period of past global climate change.
All latest news from the category: Earth Sciences
Earth Sciences (also referred to as Geosciences), which deals with basic issues surrounding our planet, plays a vital role in the area of energy and raw materials supply.
Earth Sciences comprises subjects such as geology, geography, geological informatics, paleontology, mineralogy, petrography, crystallography, geophysics, geodesy, glaciology, cartography, photogrammetry, meteorology and seismology, early-warning systems, earthquake research and polar research.
Back to home
Newest articles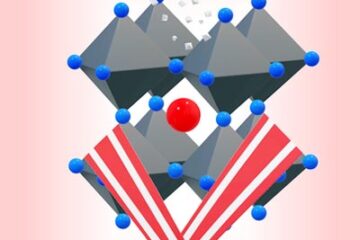 Perovskite solar cells soar to new heights
Metal halide perovskites have been under intense investigation over the last decade, due to the remarkable rise in their performance in optoelectronic devices such as solar cells or light-emitting diodes….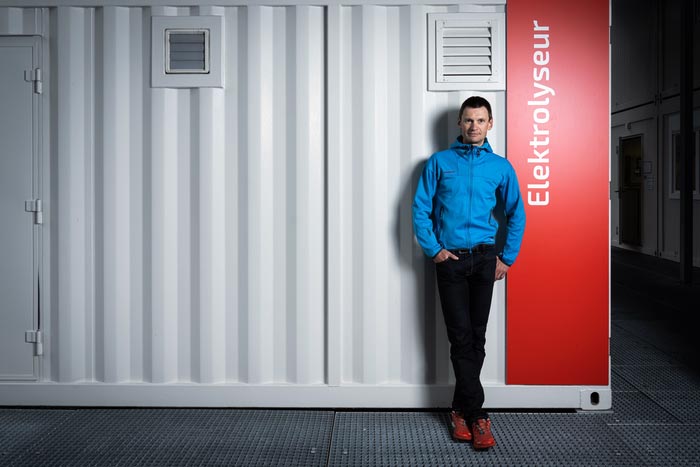 Blue hydrogen can help protect the climate
An international group of researchers led by the Paul Scherrer Institute and the Heriot-Watt University has carried out in-depth analyses of the climate impact of blue hydrogen. This is produced…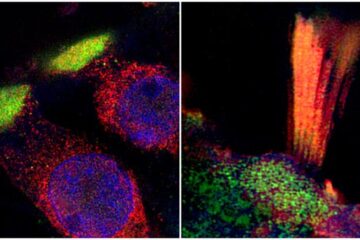 Genes associated with hearing loss visualised in new study
Researchers from Uppsala University have been able to document and visualise hearing loss-associated genes in the human inner ear, in a unique collaboration study between otosurgeons and geneticists. The findings…