Little too late: Researchers identify disease that may have plagued 700-year-old skeleton
Reporting this week in mBio®, the online open-access journal of the American Society for Microbiology, the authors describe using a technique called shotgun metagenomics to sequence DNA from a calcified nodule in the pelvic region of a middle-aged male skeleton excavated from the settlement of Geridu in Sardinia, an island off the coast of Italy. Geridu is thought to have been abandoned in the late 14th century. Shotgun metagenomics allows scientists to sequence DNA without looking for a specific target.
From this sample, the researchers recovered the genome of Brucella melitensis, which causes an infection called brucellosis in livestock and humans. In humans, brucellosis is usually acquired by ingesting unpasteurized dairy products or from direct contact with infected animals. Symptoms include fevers, arthritis and swelling of the heart and liver. The disease is still found in the Mediterranean region.
"Normally when you think of calcified material in human or animal remains you think about tuberculosis, because that's the most common infection that leads to calcification," says senior study author Mark Pallen, PhD, professor of microbial genomics at Warwick Medical School in Coventry, England. "We were a bit surprised to get Brucella instead."
The skeleton contained 32 hardened nodules the size of a penny in the pelvic area, though Pallen says it's unclear if they originated in the pelvis, or higher up in the chest or other body part.
In additional experiments, the research team showed that the DNA fragments extracted had the appearance of aged DNA – they were shorter than contemporary strands, and had characteristic mutations at the ends. They also found that the medieval Brucella strain, which they called Geridu-1, was closely related to a recent Brucella strain called Ether, identified in Italy in 1961, and two other Italian strains identified in 2006 and 2007.
Pallen and others have used shotgun metagenomics before to detect pathogens in contemporary and historical human material. Last summer, he published a report in the New England Journal of Medicine describing the recovery of tuberculosis genomes from the lung tissue of a 215-year-old mummy from Hungary. He also has identified Eschericia coli from stool samples during a 2011 outbreak in Germany.
Pallen's team is now testing the technique on a range of additional samples, including historical material from Hungarian mummies; Egyptian mummies; a Korean mummy from the 16th or 17th century; and lung tissue from a French queen from the Merovingian dynasty, which ruled France from the 5th to 8th centuries; as well as contemporary sputum samples from the Gambia in Africa.
"Metagenomics stands ready to document past and present infections, shedding light on the emergence, evolution and spread of microbial pathogens," Pallen says. "We're cranking through all of these samples and we're hopeful that we're going to find new things."
###
The study was supported by the Sardinia Region and Warwick Medical School.
mBio® is an open access online journal published by the American Society for Microbiology to make microbiology research broadly accessible. The focus of the journal is on rapid publication of cutting-edge research spanning the entire spectrum of microbiology and related fields. It can be found online at http://mbio.asm.org.
The American Society for Microbiology is the largest single life science society, composed of over 39,000 scientists and health professionals. ASM's mission is to advance the microbiological sciences as a vehicle for understanding life processes and to apply and communicate this knowledge for the improvement of health and environmental and economic well-being worldwide.
All latest news from the category: Earth Sciences
Earth Sciences (also referred to as Geosciences), which deals with basic issues surrounding our planet, plays a vital role in the area of energy and raw materials supply.
Earth Sciences comprises subjects such as geology, geography, geological informatics, paleontology, mineralogy, petrography, crystallography, geophysics, geodesy, glaciology, cartography, photogrammetry, meteorology and seismology, early-warning systems, earthquake research and polar research.
Back to home
Newest articles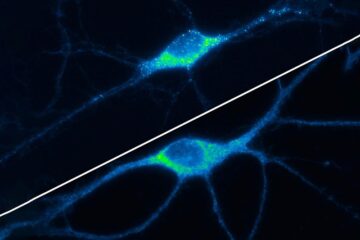 Neurons: How RNA granules grow and shrink
LMU scientists have shown that small aggregates function as temporary RNA repositories, which are regulated by neural activity. Cells constantly have to adapt the level of activity of certain genes…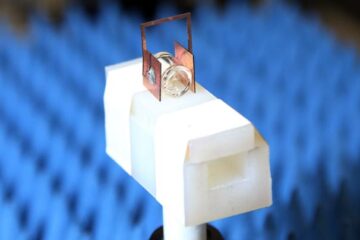 Custom 'headphones' boost atomic radio reception 100-fold
Researchers at the National Institute of Standards and Technology (NIST) have boosted the sensitivity of their atomic radio receiver a hundredfold by enclosing the small glass cylinder of cesium atoms…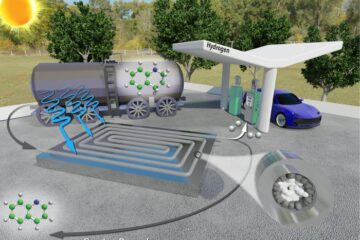 New tech aims to drive down costs of hydrogen fuel
Researchers from North Carolina State University have developed a new technique for extracting hydrogen gas from liquid carriers which is faster, less expensive and more energy efficient than previous approaches….