Hurricane Norbert Pinwheels in NASA Satellite Imagery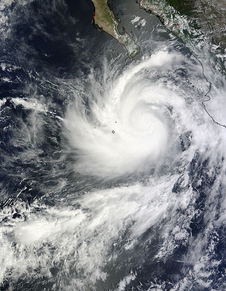 The MODIS instrument or Moderate Resolution Imaging Spectroradiometer aboard NASA's Terra satellite captured a visible picture of Tropical Storm Norbert on Sept. 4 at 2:15 p.m. EDT when it resembled a pinwheel. The western bands of Norbert were moving over Socorro Island, located several hundred miles west of Mexico's west coast. An eye was not apparent in the image, although Norbert was strengthening into a hurricane. The image was created by the MODIS Rapid Response Team at NASA's Goddard Space Flight Center in Greenbelt, Maryland.
Less than six hours later at 8 p.m. EDT, the National Hurricane Center noted that Norbert became a hurricane with maximum sustained winds near 75 mph (120 kph). Overnight and into the early morning hours of September 4, maximum sustained winds increased to 80 mph (130 kph).
On Thursday, September 4, 2014, the National Hurricane Center (NHC) continued the Tropical Storm Warning from La Paz to Cabo San Lazaro, Mexico. A tropical storm watch is also in effect north of Cabo San Lazaro to Puerto San Andresito and north of La Paz to San Evaristo.
At 8 a.m. EDT (5 a.m. PDT), Norbert's maximum sustained winds remain near 80 mph (130 kph) and some slow strengthening is expected during the next 24 hours. Those hurricane-force winds only extend up to 25 miles (35 km) from the center, and tropical storm force winds extend out 105 miles (165 km), which is why the Baja is under a tropical storm warning.   
Norbert's center was located near latitude 20.6 north and longitude 110.0 west. That's just 160 miles (255 km) south of the southern tip of Baja California. Norbert was moving toward the northwest near 6 mph (9 kph) and movement in that direction is expected to continue over the next couple of days taking Norbert along the coast.
On the NHC's forecast track the center of the hurricane is expected to approach the southern tip of the Baja California Peninsula today and move nearly parallel to the pacific coast of the peninsula tonight and Friday, September 5.
The NHC uses data from multiple satellites, including NASA's new GPM satellite. The NHC discussion on Norbert at 5 a.m. EDT today, September 4, said "Recent microwave images, including a NASA GPM overpass at 0516 UTC (1:16 a.m. EDT), indicate that Norbert has lost some organization during the past few hours due to easterly vertical wind shear.  The low-level center is in the northeastern part of the central convection with a mid-level eye displaced to the southwest of the low-level center.
Norbert is forecast to track parallel along the coast of Baja California for the next couple of days.
Rob Gutro
NASA's Goddard Space Flight Center, Greenbelt, Maryland
Alle Nachrichten aus der Kategorie: Earth Sciences
Earth Sciences (also referred to as Geosciences), which deals with basic issues surrounding our planet, plays a vital role in the area of energy and raw materials supply.
Earth Sciences comprises subjects such as geology, geography, geological informatics, paleontology, mineralogy, petrography, crystallography, geophysics, geodesy, glaciology, cartography, photogrammetry, meteorology and seismology, early-warning systems, earthquake research and polar research.
Zurück zur Startseite
Neueste Beiträge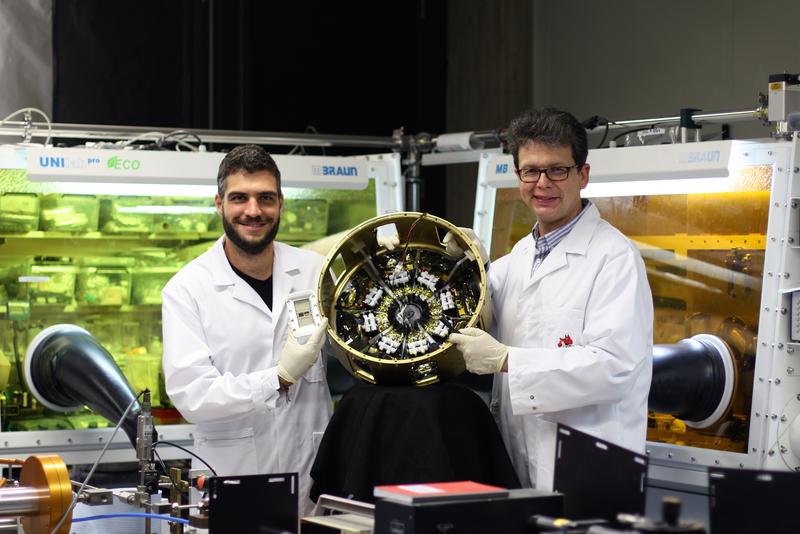 New solar cells for space
Almost all satellites are powered by solar cells – but solar cells are heavy. While conventional high-performance cells reach up to three watts of electricity per gram, perovskite and organic…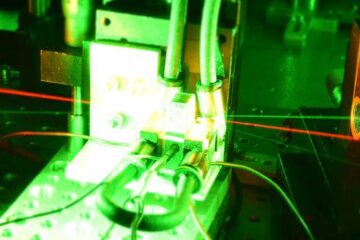 Development of a novel membrane laser module for spectral measurement methods
The Fraunhofer Institute for Applied Solid State Physics IAF has partnered up with the start-up "Twenty-One Semiconductors" (21s) from Stuttgart to bring their unique laser concept from lab to practice….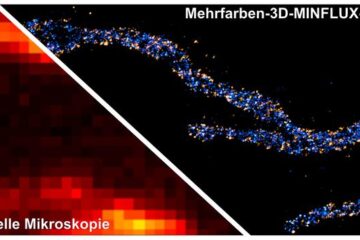 Dissecting protein assemblies
Super-resolution MINFLUX nanoscopy, developed by Nobel laureate Stefan Hell and his team, is able to discern fluorescent molecules that are only a few nanometers apart. In an initial application of…