Ground beneath Antarctica's most vulnerable glacier mapped for first time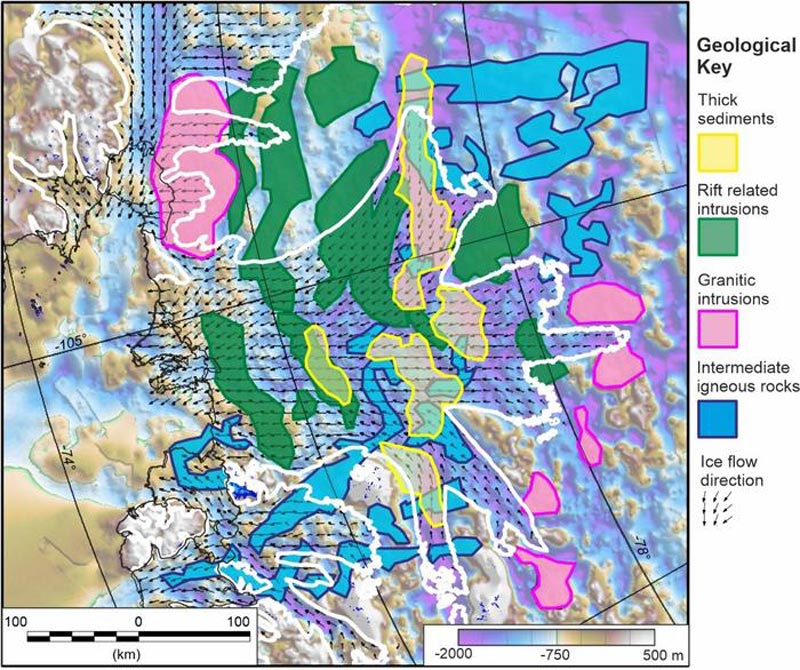 The ground beneath Antarctica's most vulnerable glacier has been mapped for the first time, by a team that includes a Swansea expert, helping scientists to better understand how it is being affected by climate change.
Analysis of the geology below the Thwaites Glacier in West Antarctica shows there is less sedimentary rock than expected – a finding that could affect how the ice slides into the ocean in the coming decades.
The glacier, which is the size of Great Britain or the US state of Florida, is one of the fastest changing ice-ocean systems in Antarctica.
The research was led by the British Antarctic Survey (BAS) and involved Professor Bernd Kulessa, a glaciologist in Swansea University's geography department.  The findings have resulted in a new map of the geology of the region, produced by the BAS researchers and published in the journal Science Advances.
Dr Tom Jordan, a geophysicist with the British Antarctic Survey, who led the study, said:
"Sediments allow faster flow, like sliding on mud. Now we have a map of where the slippery sediments are, we can better predict how the glacier will behave in future as it retreats." 
The Thwaites glacier's grounding zone — the point where it meets the seafloor — has retreated 14 km since the late 1990s. Much of the ice sheet is below sea level and susceptible to rapid, irreversible ice loss that could raise global sea-level by over half a metre within centuries.
The new analysis is based on airborne surveys using aircraft equipped with radar which can see through the ice to the rocks below, as well as sensors which can map minute variations in gravity and magnetism thousands of metres below the ground and seabed on which the glacier rests.
The researchers then use these multiple data sources to compile a 3D picture of features, including the type and extent of different rocks.
It's not yet clear how this new knowledge of the subglacial geology will affect estimates of ice flow and loss from Thwaites and other glaciers. The study does show that the geological landscape has a direct control on the basal shear stress, which influences how fast ice can flow into the ocean. Members of the research team will now carry out more detailed studies of these processes. Modellers may also be able to use the new data to make more reliable projections of future ice loss.
Professor Bernd Kulessa of Swansea University geography department said:
"The ongoing rapid retreat of the Thwaites Glacier is arguably one of the greatest uncertainties in future sea level rise predictions. By combining a series of airborne geophysical datasets and analysing them using state of the science concepts, our study reveals the geology beneath the ice for the first time.
This is important because the glacier ice can slip more easily over some types of rock than others, and geothermal heating will help the ice to slip even faster in some areas. Our study therefore provides an exciting and novel basis for better predictions of future Thwaites Glacier ice flow and sea level rise."  
Professor Tom Jordan added:
"We hope that by showing the detailed geology, and how it correlates with the basal friction, future models of glacial retreat will have lower uncertainty, as the controls of the basal processes will be better understood.
No single scientific study could ever match the scale and challenge of climate change. But it is the incremental building of all the individual scientific studies like this that allows us to understand and tackle that challenge."
The study, by Tom A. Jordan, Sarah Thompson, Bernd Kulessa and Fausto Ferraccioli, is published in the journal Science Advances.
Professor Kulessa is a UK investigator in the project GHOST (Geophysical Habitats of Subglacial Thwaites), one of eight major scientific projects jointly funded by the US National Science Foundation and the UK Natural Environment Research Council as part of the International Thwaites Glacier Collaboration
Ends
Notes to editors:
When reporting this story, please use Swansea University hyperlinks.
Founded in 1920, Swansea University is a research-led, dual campus university located along Swansea Bay in south Wales, UK. Its stunning beachfront campuses and friendly welcome make Swansea University a desirable destination for more than 22,000 students from across the globe. There are three academic faculties, delivering around 450 undergraduate and 350 postgraduate degree programmes.
Swansea is a UK top 30 institution, ranked 26th in the 2023 Guardian University Guide. In the 2021 Research Excellence Framework, 86% of Swansea University's overall research and 91% of its research environment were classed as world-leading and internationally excellent, with 86% of its research impact rated outstanding and very considerable.
Swansea University is a registered charity. No. 1138342.
For more information:
Kevin Sullivan, senior press officer, Swansea University k.g.sullivan@swansea.ac.uk;
01792 295050
   Follow us on Twitter:  www.twitter.com/SwanseaUni
   Find us on Facebook: www.facebook.com/swanseauniversity
Journal: Science Advances
DOI: 10.1126/sciadv.adf2639
Article Title: Geological sketch map and implications for ice flow of Thwaites Glacier, West Antarctica, from integrated aerogeophysical observations
Media Contact
Kevin Sullivan
Swansea University
k.g.sullivan@swansea.ac.uk
Office: 44-179-251-3245
All latest news from the category: Earth Sciences
Earth Sciences (also referred to as Geosciences), which deals with basic issues surrounding our planet, plays a vital role in the area of energy and raw materials supply.
Earth Sciences comprises subjects such as geology, geography, geological informatics, paleontology, mineralogy, petrography, crystallography, geophysics, geodesy, glaciology, cartography, photogrammetry, meteorology and seismology, early-warning systems, earthquake research and polar research.
Back to home
Newest articles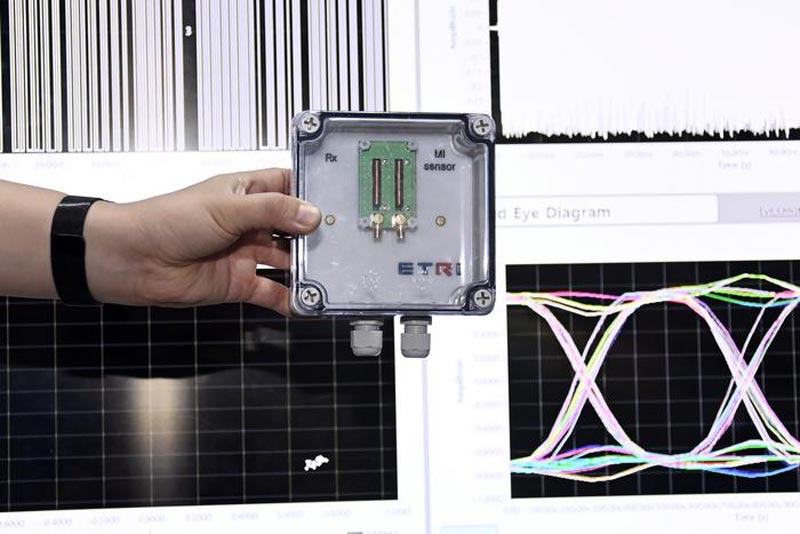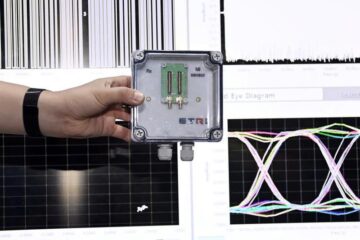 ETRI confirms possibility of wireless communication 40m underground in mine
World's First Development of 40m Subterranean Magnetic Field Communication Technology. Enhances Safety Management of Underground Infrastructure and Pioneers Communication Solutions for Subterranean and Aquatic Environments. South Korean researchers have made…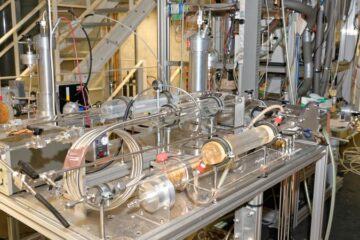 New laboratory OLALA for atmospheric research
Optical studies on desert dust for "sharper" satellite images. In September, a new research group begins its work in Leipzig at the Leibniz Institute for Tropospheric Research (TROPOS): The junior…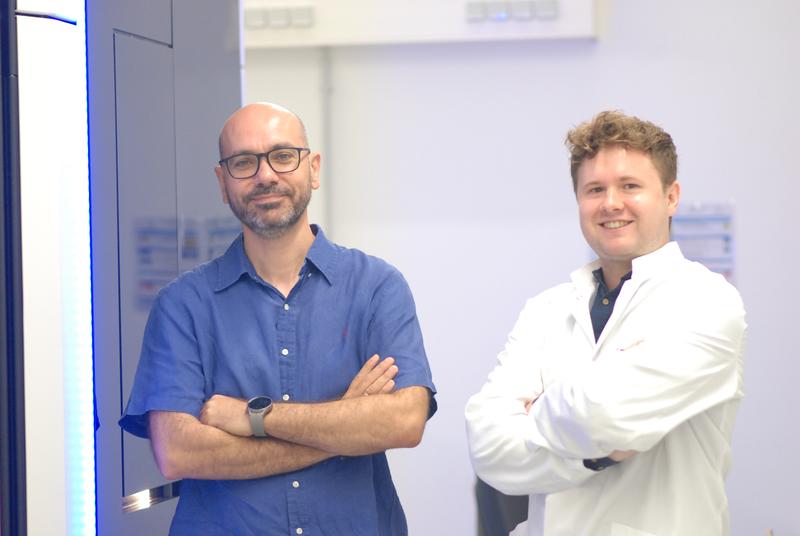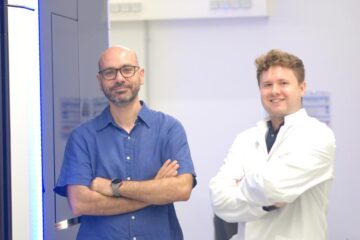 A close-up of biological nanomachines
Researchers at Münster University take a deep look at peroxisomal processes. Every system has its waste disposal system. The cell organelles known as "peroxisomes" dispose toxic substances and fats in…