Online bladder cancer information often outdated
UMHS study finds inaccurate, old information on nearly one-third of Web sites
Unlike more common cancers like breast cancer, prostate cancer or melanoma, few people understand the basic facts about what causes bladder cancer and how it is treated. So when patients are diagnosed with bladder cancer, they often turn to the Internet for information.
But a new study by researchers at the University of Michigan Health System found 32 percent of Web sites about bladder cancer contained inaccurate or outdated information. And of a list of 41 factors related to bladder cancer, 32 percent of sites covered fewer than half the issues.
Researchers searched the term "bladder cancer" on the eight most frequently used Internet search engines. They looked at the first 30 results retrieved from each search, for a combined 240 sites. After eliminating duplications, broken links, non-English sites and sites only peripherally related to bladder cancer the researchers were left with 38 unique Web sites.
"We found many of the same sites came up in different search engines. The searches also returned broken links or pages that only linked to another site, so the whole search process could be frustrating to patients seeking information," says study author Cheryl T. Lee, M.D., assistant professor of urology and director of the Bladder Cancer Program at the University of Michigan Health System. The study was published in the November issue of the Journal of Urology.
The researchers developed a checklist rating system based on practice guidelines from consensus panels to assess the extent of information on each Web site. The checklist included issues such as general information, risk factors, screening, diagnosis, treatment and prevention. Two urological oncologists used the checklist to evaluate each Web site.
No site included information on all 41 checklist items. Most sites contained information on signs and symptoms, tobacco and chemical exposure as risk factors, diagnostic tests and treatments. Only one site accurately included more than 90 percent of the factors, while 12 sites (32 percent) covered fewer than half.
For example, 84 percent of sites mentioned tobacco use as a major risk factor for bladder cancer, but only 58 percent mentioned that quitting smoking could help prevent the disease. Further, fewer than half the sites discussed follow-up care. Treatment information was also limited, with most sites describing cystectomy, removal of the bladder, but fewer sites also including information on urinary diversion, a procedure to redirect the flow of urine after the bladder is removed.
Six factors were presented inaccurately on some sites: incidence, staging, tobacco as a risk factor, recurrence, treatment of muscle-invasive disease and treatment of metastatic disease. The inaccuracies were generally due to outdated information, not blatantly false statements. For example, information on incidence used statistics from 2001 or earlier, and staging explanations did not reflect a system put in place in 1997.
"Even though the inaccuracies seldom reflected flat-out false statements, a 32 percent inaccuracy rate is still disturbing," Lee says. "Other studies have found online information about melanoma is inaccurate only 14 percent of the time and for sarcoma, only 6 percent of the time."
The research points to the difficulty many patients have in finding basic information online about bladder cancer. After weeding through the broken links and sites that only incidentally mention bladder cancer, patients must puzzle through which sites contain the best information. The study authors found sites from the National Cancer Institute or large Internet cancer sites were the most comprehensive.
"The Web is a good starting point, but you have to be leery that you're not getting the right information. It's not a bad idea to use the Internet for some general information, but at the same time you need to have some cross referencing and communication with your physician," Lee says.
Study authors suggest doctors must be proactive to help their patients obtain quality information. This could include doctors assessing Web site information, contributing materials for online publication or offering patients a list of reliable Web resources. The researchers recommend four sites:
In addition to Lee, study authors include Clayton A. Smith, a U-M Medical School student; Janette M. Hall, a UMHS senior research associate; J. Sybil Biermann, M.D., associate professor of orthopedic surgery at U-M Medical School; and W. Bedford Waters, M.D., from the University of Tennessee Division of Urology. Funding for the study came for the U-M Medical School's Department of Urology.
Reference: The Journal of Urology: 170 (5), pp. 1756-1760 (November 2003)
Media Contact
Sally Pobojewski
EurekAlert!
All news from this category: Communications Media
Engineering and research-driven innovations in the field of communications are addressed here, in addition to business developments in the field of media-wide communications.
innovations-report offers informative reports and articles related to interactive media, media management, digital television, E-business, online advertising and information and communications technologies.
Back to the Homepage
Latest posts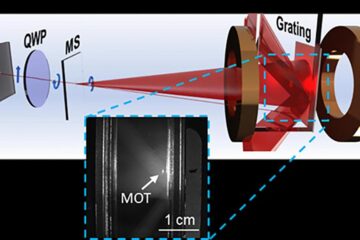 Bringing atoms to a standstill: NIST miniaturizes laser cooling
It's cool to be small. Scientists at the National Institute of Standards and Technology (NIST) have miniaturized the optical components required to cool atoms down to a few thousandths of…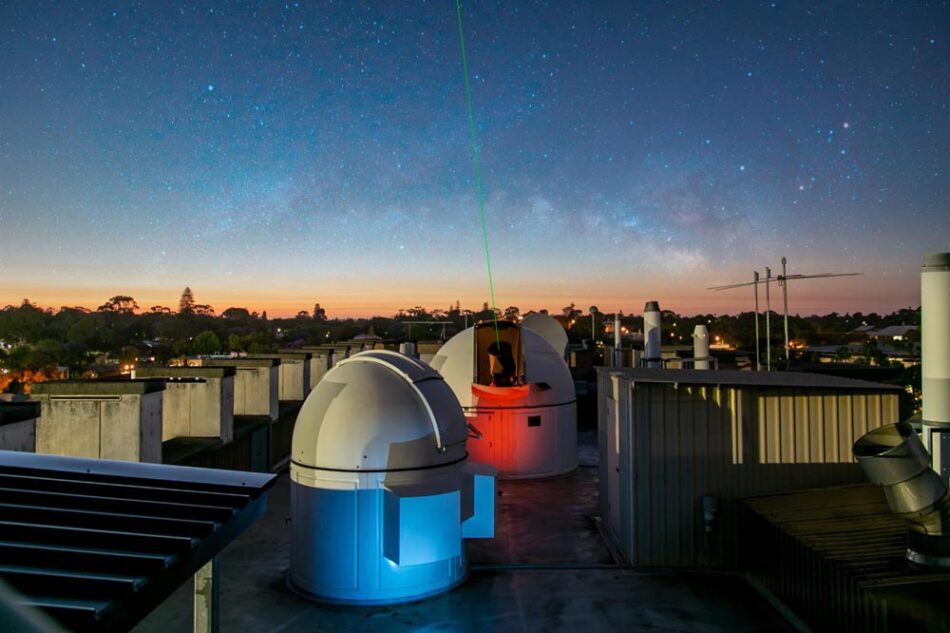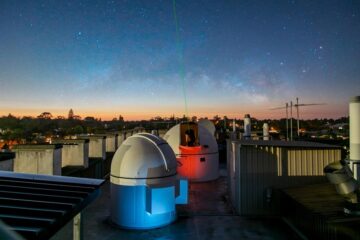 Record-breaking laser link could help us test whether Einstein was right
Scientists from the International Centre for Radio Astronomy Research (ICRAR) and The University of Western Australia (UWA) have set a world record for the most stable transmission of a laser signal through…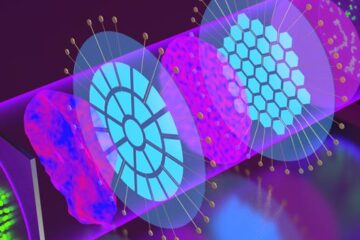 Adaptive optics with cascading corrective elements
A cascaded dual deformable phase plate wavefront modulator enables direct AO integration with existing microscopes–doubling the aberration correction range and greatly improving image quality. Microscopy is the workhorse of contemporary…