Invisible satellite dishes to preserve Athens skyline
Rooftop satellite receivers can look out of place with the historic surroundings of ancient cities. In the first-time participation with ESA, a Greek company is working to solve this.
The project is to develop a kind of satellite receiver known as a planar array. Unlike more commonly seen parabola-shaped dishes, planar arrays pick up less interference from other satellites. Another feature is their square, flat shape.
Low-visibility is a major concern in Greece; unsightly satellite dishes would sit uncomfortably alongside historical cityscapes and ancient Hellenic architecture. The first step to achieving this was to reduce the size of planar arrays to 36 cm in diameter.
The flat design means the antennas are easier to camouflage. The structure offers users the opportunity to apply colourful covers that help satellite equipment blend in to the surroundings. Designs being considered include house bricks, clouds or even a cat. The final product would be a suitable solution for areas where restrictions exist for satellite installation.
The company behind the new antenna design is Athens-based Attisat. Greece became a cooperating partner of ESA several years ago. The agreement means the country can submit projects and benefit from funding. Though not yet a full member state, the country would definitely benefit from satcom related activities.
Currently, mainly terrestrial networks are in use. This can be problematic as Greece has thousands of islands and a large portion of isolated mountainous areas, making land connections difficult to be implemented and maintained. Furthermore, the mainland is prone to earthquakes, often disrupting or destroying terrestrial networks.
The launch in July 2003 of Hellas-Sat, Greece's first satellite will do much to resolve these issues. Hellas-Sat is a high-powered satellite able to transmit to small antennas such as the one being developed by Attisat.
Though currently with much unused capacity, Hellas-Sat and projects such as Attisat's will help make more content available to Greek end-users. Current programming is geared mainly towards non-Greek speakers and tourists. With the Olympic games beginning in Athens in 2004, this content is going to be very important, but long-term satcom will require it to be Greek.
The design review has taken place this month and specifications for the project are currently under review.
All news from this category: Communications Media
Engineering and research-driven innovations in the field of communications are addressed here, in addition to business developments in the field of media-wide communications.
innovations-report offers informative reports and articles related to interactive media, media management, digital television, E-business, online advertising and information and communications technologies.
Back to the Homepage
Latest posts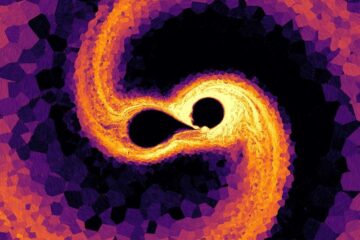 Exploring the evolution of stars
Fabian Schneider leads the new research group "Stellar Evolution Theory" (SET) at the Heidelberg Institute for Theoretical Studies (HITS). The astrophysicist explores the turbulent life of massive binary stars and…
Sustainable insulating material for shipping temperature-sensitive products
Researchers at the Institute of Natural Products Engineering at TU Dresden have developed an insulating material made from recycled paper for shipping temperature-sensitive foods and medicines. As part of a…
Helium nuclei at the surface of heavy nuclei discovered
Research team confirms a new nuclear property predicted by theory Scientists are able to selectively knockout nucleons and preformed nuclear clusters from atomic nuclei using high-energy proton beams. In an…