Wie Website-Tests der Online-Werbung helfen können!
Verkaufsargumente für Online Werbung auf Basis valider Zielgruppendaten
Über Log-Files und Monitoring-Tools können Analysen über das Besucher-Verhalten durchgeführt und wichtige Erkenntnisse betreffend der eigenen Website gewonnen werden. Diese sind jedoch ausschliesslich quantitativer Natur und lassen wichtige qualitative Aspekte des Internet-Auftritts unberücksichtigt. Wer jedoch die Besucher sind, was Sie sich von der Website erwarten und wie sie den Web-Auftritt bewerten, bleibt offen bzw. unbeantwortet.
Aber gerade diese qualitativen Informationen wie beispielsweise soziodemographische Daten der Besucher auf Bereichs- oder Channel-Ebene sind für die Mediaplanung von großer Bedeutung und für den Verkauf von Online-Werbung wichtige Entscheidungskriterien. So können Website-Tests unter anderem folgende Erkenntnisse liefern:
Bewertung der Website aus UserInnen-Sicht: Gesamt-Bewertung und nach verschiedenen Aspekten wie beispielseweise Navigation, look&feel, Content, Benutzerfreundlichkeit etc.
Cross-Visitation: Welche anderen Sites besucht der typische Besucher meiner Website sonst noch?
Kanibalisierung vs. "on top": Erreicht man auf meiner Website nur die NutzerInnen meiner eigenen Printmedien oder auch andere Personen (Stichwort: Crossmedia)?
Werbemittel-Tests direkt am Trägermedium als Show-Case zur Evaluierung der Werbe-Effizienz abseits der Klick-Rate und zur Unterstützung bzw. Argumentation beim Verkauf von Online-Werbung.
Erhebung soziodemographischer Profile, Interessen, Surf- & Lifestyles der BesucherInnen meiner Website (pro Channel oder Bereich) zur Mediaplanung.
Interviewt werden die Besucher Ihrer Website im Untersuchungszeitraum, wobei mittels Random Selection jeder n-te Besucher zu einer Online-Umfrage eingeladen wird. Der Fragebogen wird in einem eigenen Browser-Fenster (Pop up) dargestellt und an das look&feel Ihrer Website graphisch angepasst. Ähnlich wie bei den Computer Assisted Web Interviews (CAWI) können auch hier die Zwischen-Ergebnisse in Echtzeit eingesehen sowie komplexe Fragestellungen mittels Rotierungen, Filter, Verzweigungen und Routing-Logiken abgebildet werden. Selbst Datamining- und Permission Marketing-Projekte können über dieses Instrument realisiert werden.
Mehr Informationen zu den Möglichkeiten von Website-Tests oder unsere kostenlose Studie "Online Werbung. the users perspective" erhalten Sie unter info@marketagent.com.
Media Contact
Mag. Thomas Schwabl
Marketagent.com
Alle Nachrichten aus der Kategorie: Communications Media
Engineering and research-driven innovations in the field of communications are addressed here, in addition to business developments in the field of media-wide communications.
innovations-report offers informative reports and articles related to interactive media, media management, digital television, E-business, online advertising and information and communications technologies.
Zurück zur Startseite
Neueste Beiträge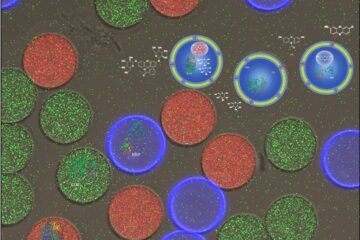 An artificial cell on a chip
Researchers at the University of Basel have developed a precisely controllable system for mimicking biochemical reaction cascades in cells. Using microfluidic technology, they produce miniature polymeric reaction containers equipped with…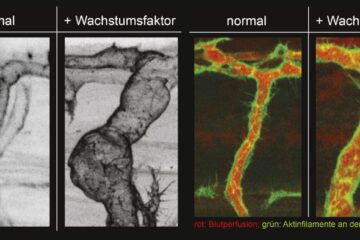 Specific and rapid expansion of blood vessels
Nature Communications: KIT researchers identify a new mechanism to control endothelial cell size and arterial caliber – basis for better treatment of heart infarct and stroke. Upon a heart infarct…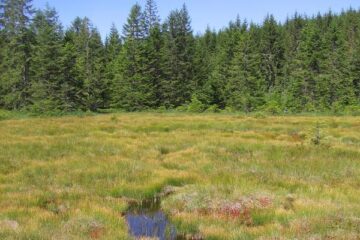 Climate change drives plants to extinction in the Black Forest in Germany
Climate change is leaving its mark on the bog complexes of the German Black Forest. Due to rising temperatures and longer dry periods, two plant species have already gone extinct…