Strategies for International Service Providers
What is the market strategy? But for service companies it usually is much more difficult: "Because they sell immaterial and therefore intangible products", says Julia Ingwald from the Chair for Marketing at TU Dortmund. Within the scope of the project "3K" the Chair for Marketing currently investigate into the success factors and strategies for international service providers in cooperation with Universität Erlangen-Nürnberg to further increase the international competitiveness of German service companies. In a project meeting first results were presented.
The three "Ks" in the title stand for "configuration, coordination and customer integration". As the project partners see their interaction as the key to success. Service companies which have subsidiaries in several countries do not only have to develop specific strategies for the single foreign markets but to integrate their domestic and foreign engagements in a global business strategy. Therefore 3K especially puts three instruments into focus: the transnational configuration of work activities, their internal coordination and the customer integration. Up to now there are no studies and inquiries which exactly deal with and analyze these three instruments as well as their connections. Together with their partners from practice the team of 3K wants to close this gap and to present a concept for structuring foreign activities of service providers. The pioneer study is funded by the Federal Ministry for Education and Research and ends mid 2008.
Goal of the project is to develop a theoretically and empirically substantiated concept for the transnational configuration, coordination and customer integration of international service companies which include concrete guidance for decision makers with regard to internationalization. In this process the exchange of experience between big companies which are already acting globally and mid-sized companies which are just starting their internationalization process is a substantial contribution.
The first project step deals with the scientific discussion about the topic. Additionally, case studies were carried out in the four participating partner companies (Aconsite, GFK, Materna and Star Alliance) and findings obtained about the course of the international business seen from the perspective of the foreign unit. For this purpose Julia Ingwald, for example, did interviews with Indian service companies. The first interim results were presented in a project meeting at Star Alliance in Frankfurt. Now one of the next steps is the preparation of a collection of papers where the current state and the case studies are published. For a deeper analysis, further dialogues in China, India, Russia and the USA are planned.
All latest news from the category: Business and Finance
This area provides up-to-date and interesting developments from the world of business, economics and finance.
A wealth of information is available on topics ranging from stock markets, consumer climate, labor market policies, bond markets, foreign trade and interest rate trends to stock exchange news and economic forecasts.
Back to home
Newest articles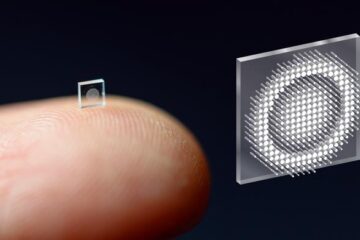 Researchers shrink camera to the size of a salt grain
Micro-sized cameras have great potential to spot problems in the human body and enable sensing for super-small robots, but past approaches captured fuzzy, distorted images with limited fields of view….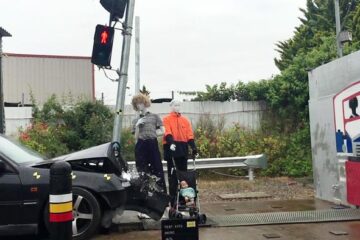 World-first product will be a lifesaving traffic stopper
Game-changing technology to design traffic lights that absorb kinetic energy, stopping them from crumpling when hit by a vehicle, will prevent thousands of fatalities and injuries each year and make…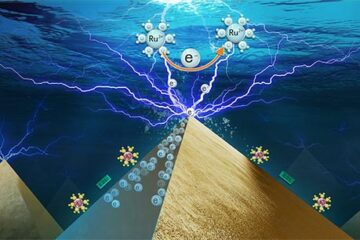 Scientists capture electron transfer image in electrocatalysis process
The involvement between electron transfer (ET) and catalytic reaction at electrocatalyst surface makes electrochemical process challenging to understand and control. How to experimentally determine ET process occurring at nanoscale is…