Ruperto Carola Receives Research Training Group to Develop Novel Particle Detectors
Research and development of novel detector technologies to identify and measure elementary particles is the topic of a new Research Training Group (RTG) that will be established at the Faculty of Physics and Astronomy of Heidelberg University.
It is funded by the German Research Foundation (DFG). After successful evaluation by an international expert panel, the "HighRR – High Resolution and High Rate Detectors in Nuclear and Particle Physics" Research Training Group receives about 3.7 million euros over a period of four and a half years.
The new RTG will give 30 doctoral researchers the opportunity to participate in the development of next-generation experiments in nuclear and particle physics using most advanced technologies. The RTG will start in October 2015. Prof. Dr. Hans-Christian Schultz-Coulon of the Kirchhoff Institute for Physics will be the group's spokesperson.
The development of novel, innovative measuring instruments is the key to progress in the natural sciences. With its special emphasis on instrumentation, the new Research Training Group is bridging a gap between fundamental physics and engineering. It thus focuses on an area heretofore unrepresented within Heidelberg's structured doctoral training programmes.
"HighRR doctoral researchers will be working at the cutting edge of technological development. Through this they will make essential contributions to the investigation of some of the most fundamental, but as yet unanswered, questions in physics," says Prof. Schultz-Coulon, who is heading the new Research Training Group together with Prof. Dr. Andre Schöning of the Institute for Physics of Heidelberg University.
Both researchers see the new RTG as an excellent opportunity to considerably strengthen research and training in the field of detector physics. "Heidelberg researchers have a long-standing experience in the field of instrumentation, in particular through their participation in the large-scale experiments at the Large Hadron Collider, the particle accelerator at CERN, the European Organization for Nuclear Research," continues Prof. Schultz-Coulon.
"This makes Heidelberg an ideal place for a doctoral programme in detector technology. The new Research Training Group will guarantee that this experience is used in training excellent physicists for both research and industry."
Contact:
Prof. Dr. Hans-Christian Schultz-Coulon
Kirchhoff Institute for Physics
Phone: +49 6221 54-9281
coulon@kip.uni-heidelberg.de
Communications and Marketing
Press Office
Phone: +49 6221 54-2311
presse@rektorat.uni-heidelberg.de
Media Contact
Marietta Fuhrmann-Koch
idw - Informationsdienst Wissenschaft
All latest news from the category: Awards Funding
Back to home
Newest articles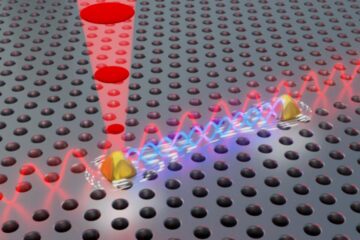 Nanoscopic advance of colossal significance
In a new breakthrough, researchers at the University of Copenhagen, in collaboration with Ruhr University Bochum, have solved a problem that has caused quantum researchers headaches for years. The researchers…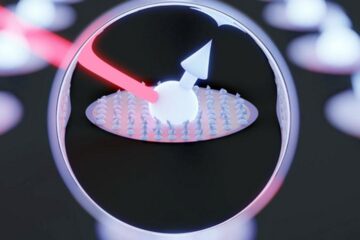 Qubits on strong stimulants
Researchers find ways to improve the storage time of quantum information in a spin rich material. An international team of scientists have demonstrated a leap in preserving the quantum coherence…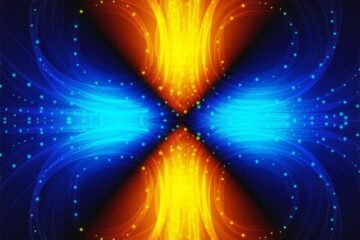 Quantum sensors see Weyl photocurrents flow
Boston College-led team develops new quantum sensor technique to image and understand the origin of photocurrent flow in Weyl semimetals. Quantum sensors can be used to reveal a surprising new…