Karen Beemon wins the 2007 Retrovirology Prize
"I am very honored to receive the 2007 Retrovirology Prize. It is wonderful to be recognized by the Retrovirology community. It is gratifying that this prize was awarded for basic research with chicken retroviruses. I became fascinated with these viruses as a graduate student and have studied them ever since. I am amazed at how complex and elegant the simple retroviruses actually are and how much they have taught us about viral gene expression and mechanisms of oncogenesis. I am indebted to my mentors, students, and collaborators, who contributed to this research."
The Retrovirology Prize, awarded annually, recognises an outstanding mid-career retrovirologist aged 45 to 60. The prize, supported by the Ming K. Jeang Foundation, alternates between HIV and non-HIV research. Last year's winner was Dr Joe Sodroski, Professor of Pathology at the Dana-Farber Cancer Institute, Harvard Medical School and Professor of Immunology and Infectious Diseases at Harvard School of Public Health.
The M Jeang Retrovirology Prize winner is selected, by Retrovirology's Editors, from nominations submitted by the journal's Editorial Board. Representing the Editors of Retrovirology, Kuan-Teh Jeang explained why they awarded Dr Beemon with the Retrovirology prize. "Professor Beemon has made tremendous contributions to our understanding of how retroviruses transform cells. She was instrumental in establishing that one of the important transformation mechanisms is the aberrant phosphorylation of cellular proteins on tyrosine residues."
Dr Beemon received her PhD in 1974 from the University of California. She was a postdoctoral fellow there and also at the Salk institute. She was among the first to develop and apply molecular techniques to characterise the genomes of RNA viruses, describe recombination between viral genomes, characterise sarcoma-specific sequences, and perform structure-function analysis of src proteins. Of particular importance, was her discovery that transformation mechanisms of multiple classes of retroviruses involve aberrant phosphorylation of cellular proteins at tyrosine residues. Over the last two decades, Dr. Beemon has contributed significantly to the scientific community's understanding of the role of cis-acting regulatory elements in regulation of RNA splicing, polyadenylation, nuclear export and nonsense-mediated RNA decay.
Dr. Beemon's honors in research recognition include the Faculty Research Award from the American Cancer Society and the Fogarty Senior International Fellowship. She has published nearly 80 peer-reviewed manuscripts and review articles in journals ranked in the top of their subject field (e.g. Cell, PNAS, Journal of Virology, Molecular Cellular Biology, Oncogene, RNA). This year she was appointed a senior editor of the Journal of Virology.
All latest news from the category: Awards Funding
Back to home
Newest articles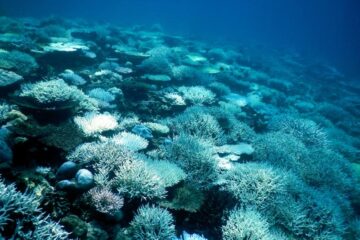 Young Corals Provide Insight into Recovery from Coral Bleaching
The number of young corals can reveal how reefs are recovering from coral bleaching. A new study from the University of Bremen, which was recently published in "PLOS ONE" journal,…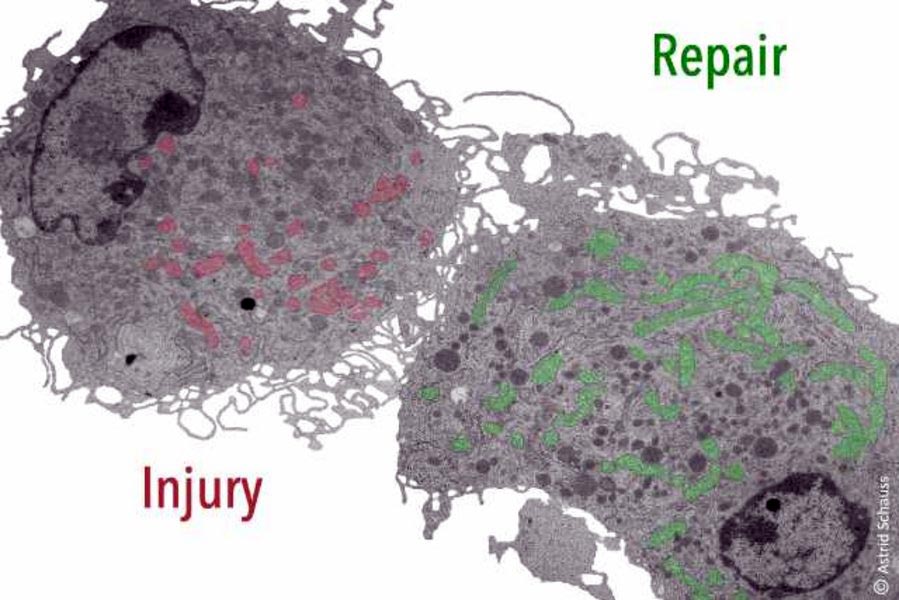 Defense or repair: How immune cells are controlled during wound healing
For the first time, scientists show a causal link between tissue repair, mitochondrial metabolism, and the activation and function of macrophages (scavenger cells) / Publication in 'Cell Metabolism'. A Cologne-based…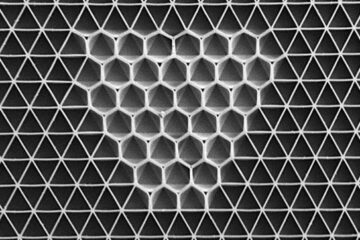 Transforming material topology with a drop of liquid
Liquid acts across multiple scales to reorganize connectivity in networks of artificial microscopic cells. The Science Networks of cells in nature have inspired researchers to develop their own materials made…