DELO wins RadTech Europe Award for Innovation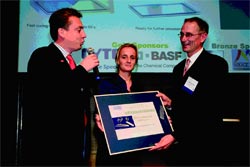 "We are proud of having received this award for the development of our UV-curing epoxies", said Sabine Herold, Managing Director of DELO Industrial Adhesives. "New technologies such as OLED displays are currently on the run and are already used for mobile phones. This means great potenzial for us as a manufacturer of tailor-made adhesives". The Radtech Award gives an award to products using radiation curing technology in the sectors printing and packaging, industrial coatings and adhesives as well as automotive.
OLED-displays consist of organic substances and are very sensitive to humidity and oxygen. Therefore, the OLEDs need to be encapsulated between two glass plates. Here, the UV-curing epoxy resins of DELO come into use. The adhesive stands out by an extremely low permeation for oxygen and humidity. Moreover, the encapsulation compounds do not have to be thermally postcured; their functionality is achieved by pure light-curing. This leads to significantly shorter process cycles in mass production as well as to a great reduction in production costs.
On November 13th, 2007, Dr. Dietmar Dengler, Head of Research & Development at DELO, received the award from the Radtech Europe Association in Vienna. DELO has already been awarded the price for the second time . The Radtech Europe Association is a worldwide operating organization aiming to support and promote the use of light-curing technologies.
About DELO:
DELO is a leading manufacturer of industrial adhesives with its head office in Windach, 40 km west of Munich, and 200 employees. The company provides tailor-made special adhesives for applications in all lines of business – from electronics to the chip card and automotive industry as well as in glass and plastic design. DELO's customers are, for example, Bosch, DaimlerChrysler, Festo, Infineon, Philips and Siemens. In the financial year 2006/2007 the company gained a turnover of nearly Euro 27 million. DELO has a network of worldwide distributors and sales partners.
Press contact:
Jennifer Bader
DELO Industrial Adhesives
DELO-Allee 1, D-86949 Windach
Telefon +49 8193 9900-212
Telefax +49 8193 9900-5212
E-Mail jennifer.bader@DELO.de
Media Contact
Jennifer Bader
DELO Industrial Adhesives
Alle Nachrichten aus der Kategorie: Awards Funding
Zurück zur Startseite
Neueste Beiträge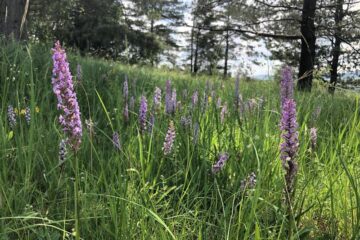 Artificial intelligence can help protect orchids and other species
Orchids are quite decorative. However, many orchid species are also threatened by land conversion and illegal harvesting. But only a fraction of those species is included in the IUCN Red…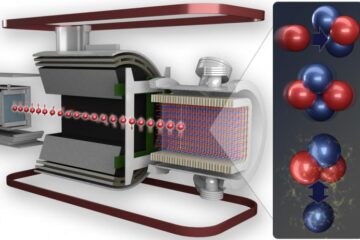 Scientists achieve higher precision weak force measurement between protons, neutrons
Through a one-of-a-kind experiment at the Department of Energy's Oak Ridge National Laboratory, nuclear physicists have precisely measured the weak interaction between protons and neutrons. The result quantifies the weak…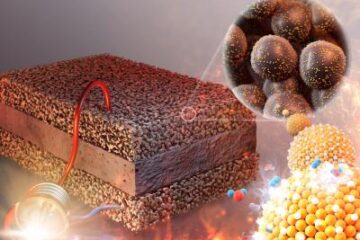 High-performance single-atom catalysts for high-temperature fuel cells
Individual Pt atoms participate in catalytic reaction to faciitate the electrode process by up to 10 times. Single-atom Pt catalysts are stable at 700 degrees Celsius and expected to stimulate…