FIZ CHEMIE and CINF Announce the Winners of their 2011 Scholarship for Scientific Excellence
Yesterday evening at the Fall 2011 ACS National Meeting in Denver, Colorado, USA, Dr Felix Rudolphi, Barun Bhhatarai, PhD, and Karen L. Salazar, PhD were announced the winners of this year´s "CINF-FIZ Scholarship for Scientific Excellence". The scholarship program of the Division of Chemical Information (CINF) of the American Chemical Society (ACS) intends to promote advancement in the field of computer-aided chemical information. The award is funded by the German Chemistry Information Center FIZ CHEMIE with $ 1000.00 each.
The honored scientists were invited to present their contributions fostering computer-aided chemical preparation, research collaboration and the use of specialized knowledge during the Welcoming Reception of the CINF Division at the ACS Meeting on Sunday, August 28 and again at the Sci-Mix session on Monday night, August, 29. The meeting lasts until September, 1, 2011.
The recipients and their winning contributions:
Dr Felix Rudolphi
Technical University of Kaiserslautern, Germany, Department of Chemistry, and Max Planck Institut fuer Kohlenforschung, IT Department. Working group of Prof. Dr. Lukas J. Goossen. eMail: rudolphi@mpi-muehlheim.mpg.de
Felix Rudolphi was granted the scholarship for his contribution: "Development of an open source Electronic Laboratory Notebook (ELN)". The information and networking-tool facilitates planning and documentation of chemical reactions as well as further analysis of the collected data. It is a web-based open source tool for collaboration and knowledge exchange within a group of researchers. Rudolphi holds a diploma in chemistry. He was given his doctoral degree for the programming of an ELN and its applicaton to the development of new decarboxylating cross-coupling reactions
Barun Bhhatarai, PhD
University of Miami, Florida, USA. Center for Computational Science (CCS) Working group of assistant professor Stephan C. Schurer, PhD, Miller School of Medicine. eMail: bbhhatarai@med.miami.edu
Barun Bhhatarai is honored for his contribution "SMARTNames: A new framework to organize chemical structural information based on chemically relevant functional groups". SMARTNames is an ontological description of chemical functional groups (CFGs), modeled in an ontology leveraging the web ontology language OWL 2.0. The framework already was used to analyze several databases providing new insight that is founded in the chemically meaningful definitions of CFCs. Barun Bhhatarai joined the CCS as a Post Doctoral Associate. He obtained his PhD in chemoinformatics from Clarkson University in New York.
Karen L. Salazar,
Louisiana State University, School of Library and Information Science, Baton Rouge, LA. Working Group of William W. Armstrong. eMail: ksalaz2@lsu.edu
Karen Salazar has been awarded the FIZ-CINF scholarship for the "Introduction of InChI to researchers in the Department of Chemistry at Louisiana State University" carried out using a systematic approach. InChI, developed by IUPAC in collaboration with NIST, is a universal, non-proprietary method to identifiy chemical compounds provided in electronic databases and networks. It converts chemical structures into machine-readable strings. The new approach to introduce InChI to scientist presented by Salazar can also be implemented in other institutions.
Karen Salazar has a PhD in Organic Chemistry from The University of Oklahoma and has worked in industry both as Senior R&D Chemist and as Senior Customer Technical Service Chemist.
For additional Information
ACS Portal, Fall 2011 Meeting: http://portal.acs.org/portal/acs/corg/content
CINF Homepage: http://www.acscinf.org/
CINF Selection Committee Chair
Dr Guenter Grethe
eMail: ggrethe@att.net
FIZ CHEMIE
Po Box 12 03 37
10593 Berlin, Germany
http://www.chemistry.de
eMail: info@fiz-chemie.de
Richard Huber
Phone: +49 (0)30 / 39977-217
eMail: info@fiz-chemie.de
About FIZ CHEMIE
FIZ CHEMIE is a non-profit organization supported by the German federal and state governments with the primary task of providing those in science, education and industry with high-quality information services for general chemistry, chemical technology and related fields. FIZ CHEMIE maintains relationships with research and information institutes in Germany and abroad and has marketing agreements with partner organizations around the world. The technical information center is committed to the advancement and integration of technical information for chemistry at national and international levels. FIZ CHEMIE is an institute for the scientific infrastructure in the Leibniz Scientific Community (Leibnizgemeinschaft WGL)
All statements in this press release which are not of a historical character refer to the future in the sense of U.S. security law. The predictive statements are assumptions which are based on the current state of information and consequently are subject to particular uncertainty factors. Events which actually occur can deviate considerably from those predicted due to many factors, for example as a result of changes in technology, product development or production, market acceptance, costs or prices for products of FIZ CHEMIE and dependence on alliances and partners, approval processes, competition, intellectual property or patent protection and copyrights.
Media Contact
Vanessa Vogt-Herrmann
idw
All latest news from the category: Awards Funding
Back to home
Newest articles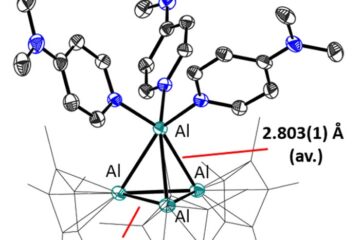 Important milestone on the way to transition metal catalysis with aluminum
Chemists successfully synthesize a cationic, low-valent aluminum complex salt via metathesis. The chemists Philipp Dabringhaus, Julie Willrett and Prof. Dr. Ingo Krossing from the Institute of Inorganic and Analytical Chemistry…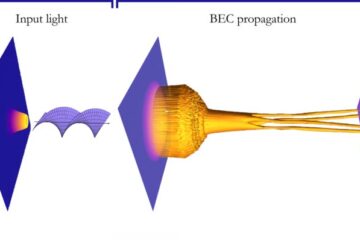 A simple way of sculpting matter into complex shapes
A new method for shaping matter into complex shapes, with the use of 'twisted' light, has been demonstrated in research at the University of Strathclyde. When atoms are cooled to…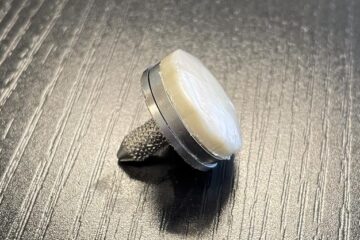 Stiff, achy knees?
Lab-made cartilage gel outperforms the real thing. Human clinical trials may begin as soon as next year. Over-the-counter pain relievers, physical therapy, steroid injections — some people have tried it…