Two DuPont™ Zytel® HTN PPA products help tyre pressure monitoring system stand up to pressures of the road
The new SmartWave® external, valve stem-mounted TPMS uses Zytel® HTN PPA SuperStructural resin for the housing and Zytel® HTN PPA for the cap. "Protecting the SmartWave electronic sensors inside the housing is paramount and the best way to create a non-permeable seal that withstands the rigors of external road conditions is through laser welding," said Dan Jones, assembly manager for DuPont Automotive. "Our laser-welding leadership and competency in Asia Pacific really helped ensure we create a permanent joint in this inaugural project despite the dissimilarities of the two materials."
Zytel® HTN PPA SuperStructural resins offer the rigidity, durability, plus impact and heat resistance required to meet heavy tire spin loads, intense pressure levels that can reach 200 PSI and heat in the brake assembly area that can reach 200 °C. The average commercial vehicle travels one million miles in five years.
The new SmartWave® external TPMS is due to be released to the market in 2008 and offers installation benefits for retrofit applications.
"Our customers have asked for an external TPMS that can effectively provide performance cost data, is convenient to retrofit and is durable enough to withstand the harsh conditions that commercial trucks face," said Shawn Lammers, VP Engineering, SmarTire Systems. "The reply? SmarTire's external TPMS."
Two of the top three commercial truck market's financial concerns surround fuel economy and tire costs, both of which a tire pressure monitoring system can help manage. By integrating with the vehicles' existing J1939 communications network, the system can relay vital information to the driver through a variety of display mechanisms and even communicate information remotely to a central routing depot through telematics systems.
Due to the size of the unit, the available surface area and the cost of the labeling process, as well as exposure to outside elements, the units are all laser-etched with bar code and text information. This will ensure that the units will continue to carry all of their necessary information for tracking and information purposes.
SmarTire develops and markets proprietary advanced wireless sensing and control systems worldwide under the SmartWave® trademark. The company has developed numerous patent-protected wireless technologies and advanced tire monitoring solutions since it was founded in 1987. The company's proprietary SmartWave® platform provides a foundation for the addition of multiple wireless sensing and control applications. The initial product release on the SmartWave® platform is SmartWave® TPMS, which leverages on the company's background and knowledge in tire monitoring solutions. For more information about SmarTire Systems Inc., visit http://www.smartire.com.
The DuPont Engineering Polymers business manufactures and sells Crastin® PBT and Rynite® PET thermoplastic polyester resins, Delrin® acetal resins, Hytrel® thermoplastic polyester elastomers, DuPont™ ETPV engineering thermoplastic vulcanizates, Minlon® mineral-reinforced nylon resins, Thermx® PCT polycyclohexylene dimethylterephthalate, Tynex® nylon filaments, Vespel® parts and shapes, Zenite® liquid crystal polymers, Zytel® nylon resins and Zytel® HTN high-performance nylons. These products serve global markets in the aerospace, appliance, automotive, consumer, electrical, electronic, health-care, industrial, sporting goods and many other diversified industries.
DuPont is a science company. Founded in 1802, DuPont puts science to work by creating sustainable solutions essential to a better, safer, healthier life for people everywhere. Operating in more than 70 countries, DuPont offers a wide range of innovative products and services for markets including agriculture, nutrition, electronics, communications, safety and protection, home and construction, transportation and apparel.
The DuPont Oval Logo, DuPont™, The miracles of science™ and Zytel® are registered trademarks or trademarks of DuPont or its affiliates
Media Contact
Horst Ulrich Reimer
Du Pont
Alle Nachrichten aus der Kategorie: Automotive Engineering
Automotive Engineering highlights issues related to automobile manufacturing – including vehicle parts and accessories – and the environmental impact and safety of automotive products, production facilities and manufacturing processes.
innovations-report offers stimulating reports and articles on a variety of topics ranging from automobile fuel cells, hybrid technologies, energy saving vehicles and carbon particle filters to engine and brake technologies, driving safety and assistance systems.
Zurück zur Startseite
Neueste Beiträge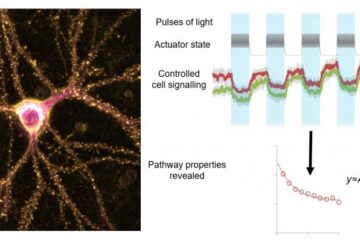 Simplified method to modify disease signaling with light
Most diseases are caused by aberrant cell signaling processes and basic research in cell signaling is needed to identify targets for future therapeutic approaches, especially in cases where no cures…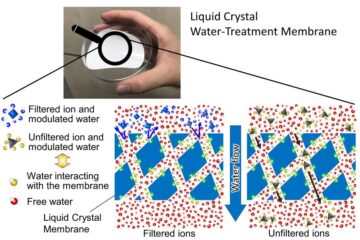 Highly selective membranes
Researchers discover how water can affect its own filtration. Membranes with microscopic pores are useful for water filtration. The effect of pore size on water filtration is well-understood, as is…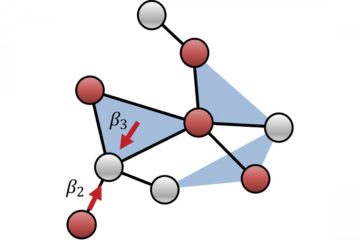 Interactions within larger social groups can cause tipping points in contagion flow
The distribution of group interactions in a social network affects the critical point at which explosive jumps in opinion, popularity, or disease spread occur. Contagion processes, such as opinion formation…