The Future for Powering Electric and Hybrid Cars
But what's the future for the technology needed to power these cars? In particular, can the industry really expect in the coming years an electric car battery that is not only economical, but delivers the performance needed to make these cars a common site on the streets?
This was the topic of a recent roundtable discussion held by The Kavli Foundation with Seth Fletcher, Senior Editor at Popular Science, and two researchers in the field – Clare Grey at the University of Cambridge and Jeff Sakamoto at Michigan State University.
According to Fletcher, the dynamics for innovation are falling into place. "A few years ago there were essentially no electric cars on the road in the United States," said Fletcher, who is also the author of "Bottled Lightning: Superbatteries, Electric Cars, and the New Lithium Economy." "Now there are several thousand that people actually own, which is completely different than in the 1990s when people were leasing EV1s. Think about it: GM leased 800 EV1s over the course of three years. Last year alone, GM sold nearly 8,000 Volts."
Better battery technology for powering these vehicles also looks promising. "There is much good work going on," according to Jeff Sakamoto, Assistant Professor in Michigan State University's Department of Chemical Engineering and Materials Science. "Some of it is focused on exploring new battery configurations and chemistries. One, referred to as a 'solid state' battery, uses a solid ceramic electrolyte that can replace current, flammable liquid electrolytes. Other potentially interesting though challenging areas include research on lithium-air batteries. Researchers are also exploring how different electrode materials, particularly silicon, might be used to improve battery performance."
Another innovative direction is redox flow batteries. "Basically, these batteries pump an electrolyte solution or powder in and out of the battery," said Clare Grey, Professor in the University of Cambridge's Department of Chemistry. "Most batteries today are closed, sealed systems, so you're limited to the electrons you have in a contained space. Flow batteries get rid of that limitation…And more electrons out means cars with longer ranges."
In 2011, Grey received The Royal Society's Kavli Medal and Lecture for work that included groundbreaking in situ studies on batteries and fuel cells. Grey recently noted that not only the technology is promising; incentives are changing in countries like the United Kingdom so the industry itself is invested in the success of these cars. "[In Europe,] emissions are regulated across each manufacturer's fleet of vehicles. So as a result, BMW and Mercedes… are really pushing their electric and hybrid vehicle programs to reduce their fleets' overall emissions. …And the good thing is, people are buying these cars. At the high-end of the market, it seems, people don't mind paying a bit extra for electric or hybrid vehicles. In the most optimistic scenario that demand will eventually trickle down into the lower-end markets as well."
For the complete discussion, visit: http://www.kavlifoundation.org/science-spotlights/charging-auto-industry
James Cohen, Director of Communications
The Kavli Foundation
cohen@kavlifoundation.org
Media Contact
James Cohen
Newswise Science News
Alle Nachrichten aus der Kategorie: Automotive Engineering
Automotive Engineering highlights issues related to automobile manufacturing – including vehicle parts and accessories – and the environmental impact and safety of automotive products, production facilities and manufacturing processes.
innovations-report offers stimulating reports and articles on a variety of topics ranging from automobile fuel cells, hybrid technologies, energy saving vehicles and carbon particle filters to engine and brake technologies, driving safety and assistance systems.
Zurück zur Startseite
Neueste Beiträge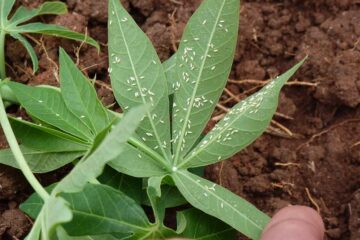 Surplus sugar helps whiteflies detoxify plant defenses
This pest insect uses sugar from its food to prevent the activation of the mustard oil bomb in cruciferous plants. Worldwide dreaded crop pest of hundreds of plant species Whiteflies…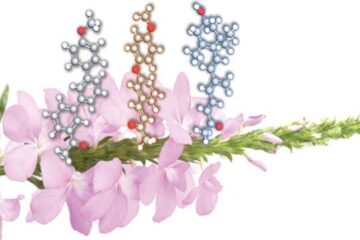 Copycat plant booster improves on nature
A molecule that can mimic the function of zaxinone, a natural growth-promoting plant metabolite, has been designed and fabricated by an international team led by KAUST and the University of…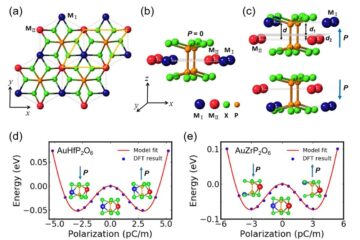 Discovery of large family of two-dimensional ferroelectric metals
It is usually believed that ferroelectricity can appear in insulating or semiconducting materials rather than in metals, because conducting electrons of metals always screen out the internal static electric field…