Insect pest of potatoes Tecia solanivora is devastating crops in Latin America and has reached the Canary Islands
Lepidopteran Tecia solanivora, an insect pest, is currently devastating potato crops in Latin and Central America. Equador is particularly badly hit. Known as the "Guatemala moth", it spreads quickly. Indeed in 2000 the moth was found to have reached the Canary Islands. Since then it has been on the red list of the European and Mediterranean Plant Protection Organization (EPPO). The pest, if uncontrolled, is considered to be a major threat to potato crops throughout southern Europe. A research team from the Institut de Recherche pour le Développement (IRD) and the Catholic Pontifical University of Equador (PUCE, Quito) has been working on the problem since 1999. Its major objective is to define biological control strategies and procedures against populations of this pest. At the same time it intends to contribute to improving knowledge about the mechanisms involved in invasions by pest organisms.
The recent history of this moth begins in Guatemala, from where in 1970 it crossed over into Costa Rica. It then swept into several Latin American countries. It was reported in northern Equador in 1996 and since then it has spread to every potato producing region of that country. Colombia and Venezuela also suffer from such infestations. Equador had a severe attack in 2001, when 500 000 sack of potatoes had to be discarded and tens of thousands of hectares of the crop were rendered unfit to harvest. Even this year, 2002, the plague persists. Surveys conducted recently in all production areas indicate a situation even worse than last year.
Potatoes are the staple diet of most Andean populations. In Equador their production concerns about 1 million people. The use of pesticides, however, is costly. Moreover, insecticide sprays, if used without special precautions, carry tangible risks to public health and to the environment. And most of the farmers have neither the technology nor the facilities and equipment necessary for obtaining good results.
The devastating crop losses prompted a team of entomologists and virologists from the Institut de Recherche pour le Développement (IRD) and the Catholic Pontifical University of Equador (PUCE, Quito) to act. They set to work in November 1999 to map the distribution of Tecia solanivora in Equador, unravel its life history and ecology and find out what factors might explain the onset of this plague, all with the aim of developing a method for controlling the spread of the moth.
Evidence has thus been found that the few areas which had escaped the ravages of this insect in 2001are now in the throes of intense colonization, by sizeable populations. The investigations also showed that low mean temperatures (below 10°C), accompanied by regular abundant rainfall defined a particular set of climatic conditions which might hinder the propagation or even prevent the development of T. solanivora populations.
There are no natural enemies in Equador capable of controlling Tecia solanivora. populations. Research therefore is concentrating on developing a "natural" biological pesticide using a virus, Phthorimaea operculella, isolated from another potato moth, very common in hot regions of the Old World. This biological control method will be used to supplement effective insecticides which are least toxic for humans or the environment. Such treatment campaigns must be coordinated by a simple agricultural information system such as one which the IRD-PUCE team has devised.
The pest is even spreading from its South American base. In 2000, the Guatemala moth was found in the Canary Islands. It had probably been introduced along with imported seeds, even though, according to the EPPO, it is forbidden to bring potatoes from Central or Latin America to Europe.
In order to take stock of what is known about this disastrous pest, an International Symposium on the Guatemala moth will be held in Quito on June 4th and 5th, 2002. It is being organized by the IRD and PUCE, with the support of the International Potato Board.
The event will bring together research scientists from the countries concerned and from the IRD, as well as Plant Protection Service chiefs from Latin and Central America. It will provide the opportunity to organize the essential scientific aid and cooperation schemes, to identify the control methods that can be used and to coordinate treatment campaigns over the whole region. It should also be able to draw up recommendations for application by farmers in the Andes.
Media Contact
Helene Deval
alphagalileo
All latest news from the category: Agricultural and Forestry Science
Back to home
Newest articles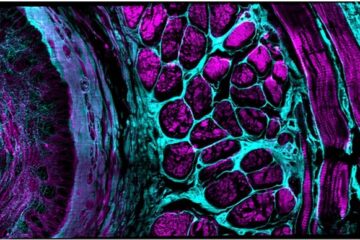 Enhancing the workhorse
Artificial intelligence, hardware innovations boost confocal microscope's performance. Since artificial intelligence pioneer Marvin Minsky patented the principle of confocal microscopy in 1957, it has become the workhorse standard in life…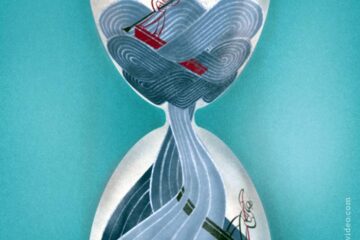 In the quantum realm, not even time flows as you might expect
New study shows the boundary between time moving forward and backward may blur in quantum mechanics. A team of physicists at the Universities of Bristol, Vienna, the Balearic Islands and…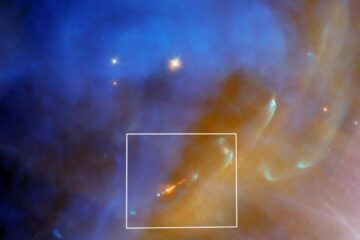 Hubble Spots a Swift Stellar Jet in Running Man Nebula
A jet from a newly formed star flares into the shining depths of reflection nebula NGC 1977 in this Hubble image. The jet (the orange object at the bottom center…