Scientists step up search for BSE test
Research aimed at finding new diagnostic tests for BSE is gathering momentum at the Institute of Grassland and Environmental Research (IGER), where scientists have won a major research contract worth over £500,000 from the Department for Environment, Food and Rural Affairs (DEFRA).
`The new contract will help us expand our search for biochemical markers associated with BSE and scrapie,` said Professor Mike Theodorou, one of the leaders of the four-year programme. His colleague, Dr Gordon Allison, will presenting the first results from the study at the Society for Experimental Biology on Wednesday 10 April.
Research teams around the world are keen to develop tests that could be used to diagnose BSE before clinical signs of the disease appear. Many are focusing on sensitive techniques that show up the presence of the infectious agent – an abnormally shaped prion protein. The IGER scientists are taking a rather different approach. BSE is primarily a brain disease, but the brain's job is to control other body systems, so damage to its circuits is likely to have knock-on effects on body chemistry. Such effects might become apparent at an early stage of the disease, say scientists.
With this in mind, they are searching the blood and urine of infected animals for subtle biochemical changes (surrogate markers) that could act as telltale signs of infection. The team will cast its chemical net widely, but plans to pay special attention to a range of substances involved in reactions to stress, including hormones and products of metabolism in blood and urine. Previous research has hinted that these are promising candidates.
If the search is successful, it could pave the way for a relatively simple diagnostic test, which would be suitable for large scale screening of cattle and other animals. `Even if such a test was not entirely specific, it could be used to identify a group of high-risk subjects to go forward for more definitive testing,` explained Professor Theodorou. `Ultimately there's likely to be scope for a range of diagnostic tests.
The research also aims to add to knowledge of how BSE and related diseases affect their victims. `If we recognise what's happening to blood chemistry, we may be able to get a better idea of the processes at work in infected animals and learn more about the basis of the disease,` he added.
Media Contact
Jenny Gimpel
alphagalileo
All latest news from the category: Agricultural and Forestry Science
Back to home
Newest articles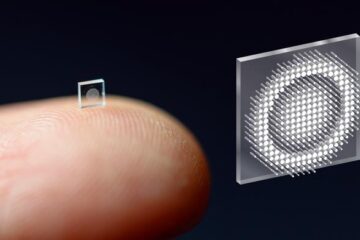 Researchers shrink camera to the size of a salt grain
Micro-sized cameras have great potential to spot problems in the human body and enable sensing for super-small robots, but past approaches captured fuzzy, distorted images with limited fields of view….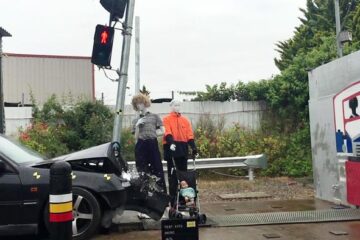 World-first product will be a lifesaving traffic stopper
Game-changing technology to design traffic lights that absorb kinetic energy, stopping them from crumpling when hit by a vehicle, will prevent thousands of fatalities and injuries each year and make…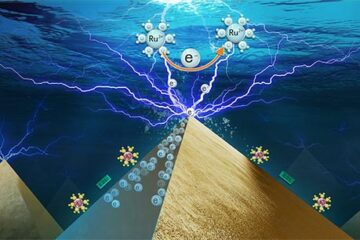 Scientists capture electron transfer image in electrocatalysis process
The involvement between electron transfer (ET) and catalytic reaction at electrocatalyst surface makes electrochemical process challenging to understand and control. How to experimentally determine ET process occurring at nanoscale is…