Weeding is a major problem for ecological growers since it is both expensive and time-consuming. New robot technology may have the solution. In a new dissertation, Björn Åstrand, from Halmstad University in Sweden, presents how weeds can be removed mechanically -with the fully automated robot Lukas.

In ecological cultivation, weeding is performed manually, entailing not only economic burdens for many growers but also logistic ones -it's hard to find people willing to do this work, and many growers therefore have to limit their production.
"For an ecological grower of beets, weeding can cost about SEK 10,000 per hectare. With robot technology we estimate that these costs can be cut in half. In the long term this technology would also mean major environmental benefits by ultimately replacing chemical herbicides in traditional cultivation," says Björn Åstrand, who works at the School of Information Science, Computer and Electrical Engineering at Halmstad University. He is formally a doctoral candidate at Chalmers University of Technology in Göteborg.
Together with associates at Halmstad University, he has developed and constructed a fully automated robot, named Lukas. The robot can automatically make its way around a field and remove weeds both between cultivation rows and in the rows, between plants. The method was developed for sugar beets, but it works in principle for all vegetables that are grown in rows, like lettuce, cauliflower, and carrots.
The robot functions with the aid of computerized image processing. An infrared camera is installed on the robot to read the rows. The images are processed using a specially developed computer program that in turn steers the robot's wheels and weeding tool.
Within the rows, the robot distinguishes between crop and weeds with the aid of another camera, which takes color images, and a program that analyzes the color and form of the plants. This method works extremely well under certain conditions, but the system is susceptible to differences in the appearance of crops. The appearance can differ considerably within a field and can be influenced by factors such as rain, wind, and diseases.
"I have therefore developed another technique that also reads the cultivation patterns of crops. Since crops are planted at regular intervals, such as fifteen centimeters apart, the computer can determine what is a weed and what isn't. By combining these different methods we achieve a robust technology," he says.
There is some fine tuning to be done before the robot is ready to be marketed. One remaining challenge is how to deal with cases where crop and weed are so close together that they have become intertwined.
Lukas the Robot has been tested and developed in collaboration with ecological beet growers in the province of Halland.
Björn Åstrand publically defended his dissertation titled Vision-based perception for mechatronic weed control on September 8, 2005.
All latest news from the category: Agricultural and Forestry Science
Back to home
Newest articles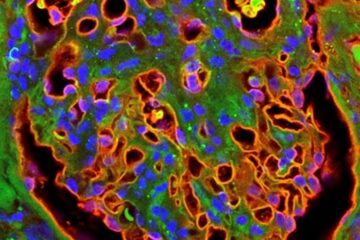 New way to reduce progression of diabetic kidney disease discovered
Study could help the 4.8 million people in the UK with diabetes. A new way to reduce progression of diabetic kidney disease, affecting 40% of people with diabetes, has been…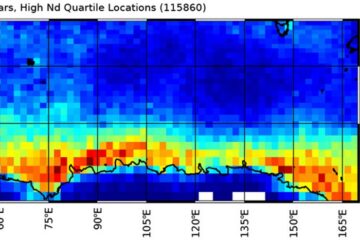 Antarctica's ocean brightens clouds
Gases from phytoplankton in the ocean help form dense clouds that reflect sunlight. The teeming life in the Southern Ocean, which encircles Antarctica, contributes to brightening the clouds that form…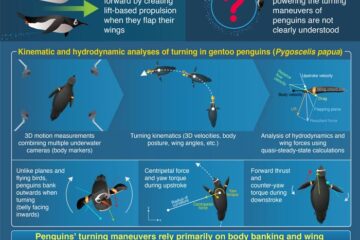 Penguin physics…
… understanding the mechanisms of underwater turning maneuvers in penguins. Penguins constitute a fascinating family of flightless birds that, although somewhat clumsy on land, are extremely talented swimmers. Their incredible…