New project to help improve the diet of the world's poor
Scientists at the University of Bath will be taking part in an international £4.2 million ($7.5 million) research project that could help millions of people avoid starvation.

The BioCassava Plus project will improve the nutritional and storage properties of cassava (Manihot esculenta), the primary food source for more than 250 million Africans and a substantial portion of the diet of nearly 600 million people worldwide.
The research is funded by the Bill and Melinda Gates Foundation through a partnership based at Ohio State University. Scientists from the University of Bath will receive over £300,000 to support their part in the project.
Although cassava is relatively easy to grow even in poor soils and drought conditions, its roots are low in protein and also deficient in several micronutrients, such as iron, zinc and vitamin A.
Once harvested the roots of some varieties of cassava can produce potentially toxic levels of cyanogens – substances that induce poisonous cyanide production.
In addition, harvested roots have a very short shelf-life of only one to three days, which can cause significant wastage and economic losses. Also, like most crops, cassava is susceptible to a variety of diseases and pests; in Africa, cassava mosaic virus is a serious problem.
The new research project, funded by the Bill and Melinda Gates Foundation through its "Grand Challenges in Global Health" programme, will try to overcome these problems before running field trials in Africa and eventually handing over the improved crop to subsistence farmers in the developing world, free of charge.
As well as increasing the amount of protein in the diet of the millions of people who rely on cassava as their primary food source, the improved cassava crop will be easier to store and transport. This means that more locally-grown food will be available in areas where people are most at risk of starvation.
Dr John Beeching from the Department of Biology and Biochemistry at the University of Bath will receive over £313,000 ($560,000) to focus on understanding and controlling the problem of the short shelf-life (post-harvest physiological deterioration) of the cassava root.
Other laboratories in the collaborative project will work on developing new types of cassava plants that have increased levels of zinc, iron, protein and vitamins A and E, have reduced cyanogens levels and are resistant to the viral disease.
"This is a very exciting project to be involved in and I am delighted that we will have the opportunity to work alongside other leading scientists in this area to help solve a pressing problem," said Dr Beeching.
"Whilst cassava forms a very important part of the diet of more than 600 million people, it is nutritionally lacking and the problems of storage mean it cannot reach the people who need it most.
"Thanks to the Bill and Melinda Gates Foundation we have the opportunity to apply science in a way that can benefit some of the world's poorest people."
The research will use transgenic technologies that genetically modify the crop so that it incorporates these new beneficial traits.
"Cassava crop breeders tell us that these problems simply cannot be overcome using traditional plant breeding methods," said Dr Beeching.
"We have the technological ability to do this safely and in a way that maximizes the benefit of the new crop to the people who need it most.
"What's more, once we have tested the crop in Africa we will give the crop to subsistence farmers free of charge with absolutely no strings attached so that they can grow and harvest the crop as they need.
"As new cassava plants are grown from cuttings, there will be no need for farmers to come back to us for more seed or supplies – they can simply increase the amount of cassava they grow year-on-year as needs dictate.
"A key challenge for us in the short term is freeing up the intellectual property rights held by research groups and businesses around the world so that we can make the new cassava crop freely available to all those who need it most.
"GM has undoubtedly been a controversial technology in the UK and Europe if not elsewhere, not least because of the major role played by large multinational corporations. But now we have an excellent opportunity to make transgenic technologies work for the benefit of the world's poor.
"It has taken private funding to do this, and we are delighted that the Bill and Melinda Gates Foundation has recognised the importance of this project in overcoming one of the major challenges to global health."
Cassava is the fourth-most important crop in Africa. A fully-grown cassava plant can stay in the ground for up to two years and needs relatively little water to survive. The starchy roots are a key source of carbohydrates for subsistence farmers in Africa.
Dr Beeching's laboratory will focus on the molecular basis and control of accelerated post-harvest deterioration in cassava roots. Earlier work by Dr Beeching has shown that oxidative stress in cassava roots within three hours of harvesting triggers a rapid deterioration in the quality of the vegetable and that antioxidant enzymes and molecules play a major role in controlling this stress response.
They hope that by targeting some of the enzymes involved in this process they can increase the shelf life of the cassava once it has been harvested.
"Cassava that is available in this country has been dipped in wax to prevent deterioration of the vegetable, but clearly this is not a feasible option for people who are struggling to survive" said Dr Beeching.
"Cassava is an excellent crop, but it has problems cannot be simply overcome. It has to be prepared and cooked in order to stop it producing cyanide, it will deteriorate in 72 hours in storage and it is of low nutritional value to the people who eat it to survive.
"We have the world's top people working on these problems and we hope that within the next ten years we will be ready to hand over our first improved cassava crop to subsistence farmers and make a real difference to the lives of millions of the world's poorest people."
All latest news from the category: Agricultural and Forestry Science
Back to home
Newest articles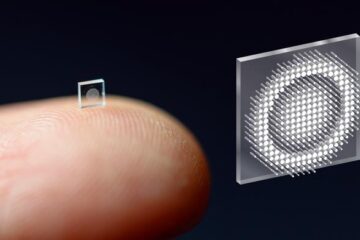 Researchers shrink camera to the size of a salt grain
Micro-sized cameras have great potential to spot problems in the human body and enable sensing for super-small robots, but past approaches captured fuzzy, distorted images with limited fields of view….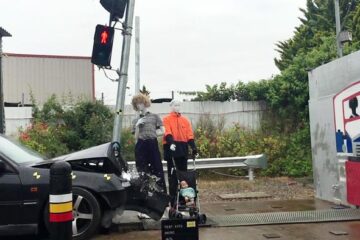 World-first product will be a lifesaving traffic stopper
Game-changing technology to design traffic lights that absorb kinetic energy, stopping them from crumpling when hit by a vehicle, will prevent thousands of fatalities and injuries each year and make…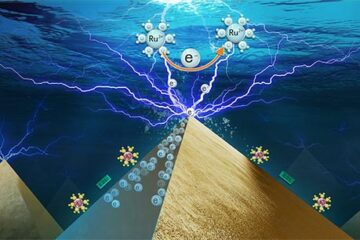 Scientists capture electron transfer image in electrocatalysis process
The involvement between electron transfer (ET) and catalytic reaction at electrocatalyst surface makes electrochemical process challenging to understand and control. How to experimentally determine ET process occurring at nanoscale is…