USDA forecasts still accurate, but with room for improvement
A study of the USDA's corn and soybean production forecasts over a 34-year period concludes that such projections "perform reasonably well in generating crop production forecast for corn and soybeans." Still, the study, done at the University of Illinois at Urbana-Champaign, finds room for improvement.

"In particular, the USDA may want to consider expanding the scope of the subjective yield surveys to incorporate a wider range of market and industry participants," said Darrel Good, U of I Extension marketing specialist and professor of agricultural and consumer economics, who co-authored the study with his colleague, Scott Irwin.
The complete study may be read online at: www.farmdoc.uiuc.edu/agmas/reports/05_03/AgMAS05_03.html on Extension's farmdoc website.
Good and Irwin undertook the study based on comments from producers and others that suggested an ongoing misunderstanding of the USDA's methodology for arriving at corn and soybean production forecasts. They compared the USDA's forecasts to private forecasts and the final estimates at the end of each crop year. "We want to improve the understanding of USDA crop forecasting methods, performance and market impact," explained Good.
For corn and soybeans, the USDA releases production forecasts in August, September, October, and November, with final estimates published in January. These forecasts are generated by a highly sophisticated and well-documented procedure that includes estimates of planted and harvested acreage and two types of yield indications, a farmer-reported survey, and objective measurements. "Our review of the USDA's forecasting procedures and methodology confirmed the objectivity and consistency of the forecasting process over time," said Good.
The researchers also compared the USDA's forecasts to those produced by private sources over the 1970-2004 period. "On average, USDA corn production forecasts were more accurate than private market forecasts during this period," said Good. "One exception was the August forecast in the most recent time period, 1985-2004. Since the mid-1980s, private market forecasts have been more accurate by an average of 0.5 percentage points in absolute terms, not an inconsequential difference. This reflects a sharp improvement in August private sector forecast accuracy relative to the USDA over the last three decades."
The forecasting comparisons for soybeans were somewhat sensitive to the measure of forecast accuracy considered, Good noted. "One measure showed that private market forecasts were more accurate than USDA forecasts for August regardless of the time period considered. Another measure showed just the opposite," he said. "As the growing season progresses, the difference in the results across the two measures of forecast accuracy diminished, with USDA forecast errors in soybeans about equal to or smaller than private market errors for September, October, and November."
In terms of market impact, USDA corn production forecasts had the largest impact on corn futures prices in August and recent price reactions have been somewhat larger than historical reactions. Similar to corn, USDA soybean production forecasts had the largest impact on soybean futures prices in August with recent price reactions appearing somewhat larger than in the past.
"Overall, the forecasting performance of the USDA in 2004 relative to the private market was quite strong in corn, with the USDA providing more accurate forecasts of corn production in 2004 each month except September," Good noted. "The forecasting performance of the USDA in 2004 relative to the private market was, at best, mixed in soybeans, with USDA forecasts being less accurate than private forecasts each month except October."
All latest news from the category: Agricultural and Forestry Science
Back to home
Newest articles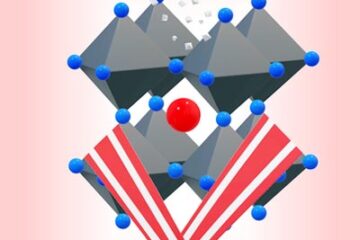 Perovskite solar cells soar to new heights
Metal halide perovskites have been under intense investigation over the last decade, due to the remarkable rise in their performance in optoelectronic devices such as solar cells or light-emitting diodes….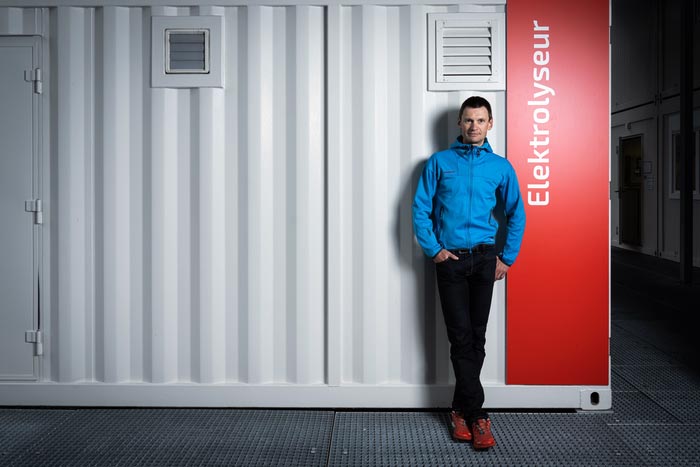 Blue hydrogen can help protect the climate
An international group of researchers led by the Paul Scherrer Institute and the Heriot-Watt University has carried out in-depth analyses of the climate impact of blue hydrogen. This is produced…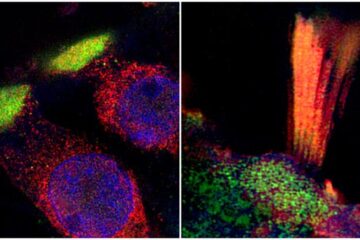 Genes associated with hearing loss visualised in new study
Researchers from Uppsala University have been able to document and visualise hearing loss-associated genes in the human inner ear, in a unique collaboration study between otosurgeons and geneticists. The findings…