Could seaweed clean up DDT?
Adding small amounts of seaweed to contaminated soil could prove to be a natural and effective way of breaking down the toxic pesticide DDT, according to new research in the Journal of Chemical Technology and Biotechnology. A British biologist, Ian Singleton, worked with colleagues in Australia and Thailand to find the right formula to use. Too much seaweed hindered biodegradation, but the most effective mix – 0.5% seaweed added to waterlogged soil – managed to remove 80% of the DDT present over six weeks, lowering the levels of DDT enough to pass Australian Environment Protection Authority criteria.
Why it is necessary
Although DDT is banned in most of the industrial world, it is one of the most effective anti-mosquito agents available. Twenty five countries, including South Africa, still use it in the fight against malaria, despite strong opposition from environmental groups. If DDT could be more quickly broken down after use, the overall health benefits to countries with big malaria problems could be enormous.
Why it works
The initial breakdown of DDT depends on particular microbes that function best anaerobically (without oxygen). The researchers used waterlogged soil to encourage the anaerobic microbes. Seaweed is a good source of sodium, which in low concentrations "significantly enhances" the microbes' breakdown of DDT. Sodium disperses soil, thus exposing DDT to microbes; it also affects the amount of dissolved organic carbon in the soil, which in turn makes a difference to the way organisms access the contaminants. When too much seaweed is used, the dissolved carbon and excess sodium gets in the way of the process.
The authors suggest that the seaweed method "has potential" in accelerating DDT clean-up: "it would work best in small areas where DDT has been accidentally spilled or added to soil rather than being applied on a large scale, as the process has to be controlled and monitored."
All latest news from the category: Agricultural and Forestry Science
Back to home
Newest articles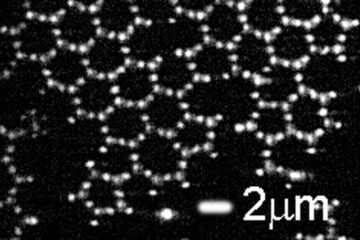 Graphene grows – and we can see it
Graphene is the strongest of all materials. On top of that, it is exceptionally good at conducting heat and electrical currents, making it one of the most special and versatile…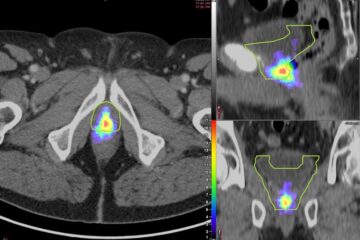 PSMA PET improves decision making for prostate cancer treatment
Detailed PSMA PET mapping of cancer recurrence in the prostate bed shows that current radiotherapy contouring guidelines—which determine the target areas for treatment—miss a significant number of lesions and may…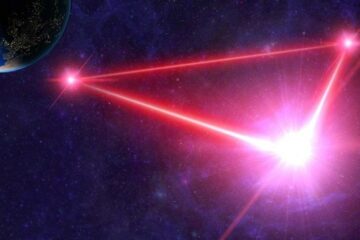 The search for the missing gravitational signal
A new SISSA study proposes an array of interferometers in space to detect subtle fluctuations in the background gravitational signals that may reveal the secrets of black hole mergers. Every…