Universities to share technologies to fight hunger in developing countries; improve domestic crops
A group of leading U.S. public sector agricultural research institutions has agreed to allow access to each other's current and future patented agricultural technologies and is exploring ways to ensure that new licensing agreements allow for technologies to be used to fight global hunger and to boost the domestic agricultural sector.
The agreement will accelerate research and development to improve staple crop varieties like rice, cassava, sorghum and potatoes essential to resource-poor farmers in developing countries who depend on small farm plots and face severe and very fundamental problems, such as poor agricultural soils, drought, plant diseases and pests. Low production is a perennial threat to resource–poor farming families and an important factor contributing to the chronic undernourishment of about 800 million people worldwide.
The agreement will also benefit the U.S. agricultural sector by speeding up research, development and commercialization of specialty crops like tomatoes, lettuce and grapes for characteristics including improved nutritional value, better disease-resistance and reduced environmental impact. These and other specialty crops, which are grown in specific regions rather than across broad areas involving tens of millions of acres like wheat and corn, are important to states' economies.
A new initiative, the Public-Sector Intellectual Property Resource for Agriculture, or PIPRA, has been established to collaborate in managing participating institutions' intellectual property. PIPRA will explore and encourage best practices in IP licensing that will result in greater access to agricultural inventions for subsistence and specialty crop applications. It will also establish a mechanism for information sharing so that researchers at those institutions can more easily determine what public sector-owned technologies exist, who holds the rights, and if the technology has been licensed, to whom and under what terms.
The initial participating research institutions hope to attract others so that collectively they will eventually have access to the most important current and future agricultural biotechnology patents owned by public sector institutions. A critical fact is that the public sector invented a diverse set of technologies that amounts to approximately 25 percent of the total number of agricultural biotechnology patents. This is believed to be a good indicator that the public sector can speed up research and development by making it easier for researchers to obtain "freedom to operate" – the ability to clear all intellectual property barriers, as well as regulatory and cultural constraints, and bring a new product to market – to develop new crop varieties important to developing countries and state agricultural sectors alike.
A paper outlining PIPRA appears in the July 11, 2003 issue of Science published by AAAS, the science society, and is signed by the presidents or chancellors of Cornell University, Michigan State University, North Carolina State University, Ohio State University, University of California System, University of California-Riverside, University of California-Davis, Rutgers-The State University of New Jersey, University of Florida, University of Wisconsin-Madison, Boyce Thompson Institute for Plant Research; the Rockefeller and McKnight Foundations; and the Donald Danforth Plant Science Center.
Designated representatives of each participating institution, organized in a steering committee, are developing options for PIPRA's organization and structure. As they are working towards the articulation of a business plan, several elements of PIPRA are already under development. A database of patent and licensing information is being developed, a definition of "humanitarian use" for inclusion in licensing agreements is close to completion, and plans for pilot projects are taking shape.
The development of new crop varieties using agricultural biotechnology depends on access to multiple technologies, which are often patented or otherwise protected by intellectual property rights. Ownership of these rights is currently fragmented across many institutions in the public and private sector, which makes it difficult to identify who holds what rights to what technologies, in which countries, and to establish whether or not a new crop variety is at risk of infringing those rights. The current situation creates barriers to commercializing new staple and specialty crop varieties. PIPRA participants believe that if public sector institutions would collaborate in retaining certain rights to their agricultural technologies when licensing them to companies, and cataloguing the existence and use of agricultural intellectual property rights, that collaboration would lead to an acceleration in the development and commercialization of improved staple and specialty crops, thereby more adequately fulfilling the institutions' public missions of providing knowledge for the benefit of the public good – as established and often required by law.
Alle Nachrichten aus der Kategorie: Agricultural and Forestry Science
Zurück zur Startseite
Neueste Beiträge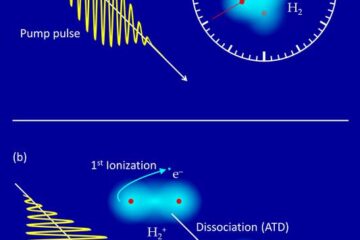 Rotation of a molecule as an "internal clock"
Using a new method, physicists at the Heidelberg Max Planck Institute for Nuclear Physics have investigated the ultrafast fragmentation of hydrogen molecules in intense laser fields in detail. They used…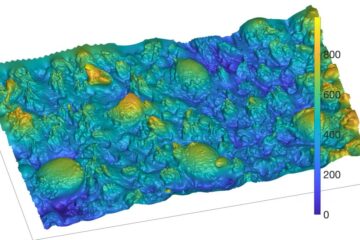 3D printing the first ever biomimetic tongue surface
Scientists have created synthetic soft surfaces with tongue-like textures for the first time using 3D printing, opening new possibilities for testing oral processing properties of food, nutritional technologies, pharmaceutics and…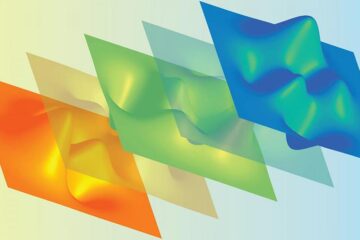 How to figure out what you don't know
Increasingly, biologists are turning to computational modeling to make sense of complex systems. In neuroscience, researchers are adapting the kinds of algorithms used to forecast the weather or filter spam…