Eastern enlargement of the EU will boost sales of agricultural products in old and new member countries
When ten Eastern European countries join the EU next year, internal trade will increase and the structures of the agricultural and food sectors will change in both old and new Member States. This was the message of JOHAN SWINNEN, Professor of Agricultural Policy of the Katholieke Universiteit Leuven in Belgium, addressing delegates at the opening of the Nordic Association of Agricultural Scientists (NJF) congress in Turku, Finland, last Tuesday. Swinnen is one of the world's leading experts on the Agriculture of Eastern European countries and has been consulted by their governments, the EU Commission and the World Bank on issues related to economic reform in the area.
Food exports from the old Member States to those now joining the Union are already over ten times the level a decade ago, and imports twice as high. The range of products traded between the countries may change, and some food production sectors may grow while others decline, but on the whole both sides will win, Swinnen assured the meeting. He said that the tough membership conditions and the accession process, which has taken years, have swept aside fears that the old member countries will be flooded with cheap bulk foods from Eastern Europe as soon as the barriers are pulled down. According to Swinnen, the need for reform of the EU's Common Agricultural Policy (CAP) expressed in the ongoing Mid-Term Review stems mainly from the World Trade Organization (WTO), not from EU enlargement. The need for export subsidies, which the WTO opposes, has been reduced by allowing the new Member States only limited milk and sugar quotas.
However, Swinnen considers it a contradictory arrangement that for a transition period of 10 years the new member countries may convert part of their rural development support into direct agricultural subsidies. Although studies show that the agricultural problems of both new and current EU countries are structural in nature and cannot be solved with subsidies, farmers and policymakers remain more eager to get support for individual farms than to invest in rural development as a whole, said Swinnen.
ESTONIA EXPECTING STABLE FOOD PRICES
In Estonia, EU membership is expected to stabilize food prices, which have fluctuated so much in the current free-for-all economy that the country's food production is in a state of disarray. Initially, however, food prices will rise, because the country is a net importer of food, and food imported from the EU, their main trading partner, will no longer be subsidized.
Dean TIIU OHVRIL of the Estonian Agricultural University in Tartu stated her belief that rising import prices will give Estonia's own, dwindling food production a new opportunity to fight for market shares.
"The Free market economy in Estonia has benefited all other production sectors, but it has not suited agricultural practices. In 1992, agriculture accounted for 11.7 per cent of GDP, but in 2000 the figure was only 4.7 per cent," said Ohvril.
INNOVATIVE FOOD SUPPLY CHAIN THE KEY TO FINLAND'S SUCCESS
JUKKA KOLA, Professor of Agricultural Policy at the University of Helsinki, agreed with Swinnen that it is not viable to provide the new Member States with excessive agricultural subsidies; instead, the focus should be on rural development and utilizing structural funds. "The highest agricultural subsidies based on crop levels in the current system could also be lowered in EU-15 while raising the subsidies for unfavourable production areas," Kola proposed. This would certainly benefit Finland and also Estonia, but many EU farms receiving unjustifiably high per-hectare aid would have to give up their special benefit. However, the countries with political clout — that is, mainly France — would not be in favour of this scheme, as was seen in the final CAP-reform solution last week.
In Kola's view, Finnish agricultural and food production entrepreneurs have such modern know-how and professional skills and possess such high technology and innovativeness that they will also be able to succeed in an expanded EU. "The living standard of the 75 million people in the new Member states will rise, as a result of the greater demand for food, with an emphasis on more highly processed and added value products, even if the process takes some time," Kola estimated.
The 22nd Congress of the Nordic Association of Agricultural Scientists (NJF) on July 1-4, 2003 brings together 400 Nordic and Baltic scientists, policymakers and advisors representing various disciplines involved in agriculture, food production and the environment. The scientific programme has been divided into 11 different subject areas ranging from plant protection to environmental management in agriculture, and from technology to animal breeding and agricultural policy.
Finnish President Tarja Halonen is patron of the Congress, which will be held in the University of Turku´s Main Building and Natural Science Building.
Alle Nachrichten aus der Kategorie: Agricultural and Forestry Science
Zurück zur Startseite
Neueste Beiträge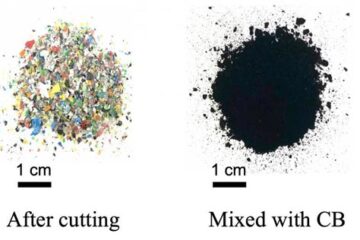 Flash graphene rocks strategy for plastic waste
Rice University lab detours potential environmental hazard into useful material. Plastic waste comes back in black as pristine graphene, thanks to ACDC. That's what Rice University scientists call the process…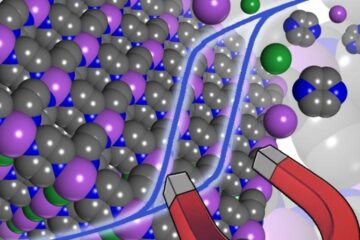 Towards next-generation molecule-based magnets
Magnets are to be found everywhere in our daily lives, whether in satellites, telephones or on fridge doors. However, they are made up of heavy inorganic materials whose component elements…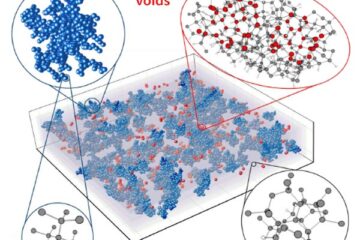 Order in the disorder …
… density fluctuations in amorphous silicon discovered Silicon does not have to be crystalline, but can also be produced as an amorphous thin film. In such amorphous films, the atomic…