Cornell researchers turn conventional thinking about canned corn on its ear
Canned corn may be healthier for you than corn on the cob, according to a study by Cornell University scientists. The researchers say that heat processing of sweet corn significantly raises the level of naturally occurring compounds that help fight disease.
The findings are reported in the August 14 issue of the Journal of Agricultural and Food Chemistry, a peer-reviewed publication of the American Chemical Society, the world's largest scientific society.
Sweet corn is the number-two processed vegetable in the United States, second only to tomatoes, according to Rui Hai Liu, M.D., Ph.D., assistant professor of food science at Cornell University and lead author of the paper.
The study shows that heat processing of sweet corn, which is how canned corn is prepared, increases both total antioxidant activity and the level of phenolics — a naturally occurring type of phytochemical found in many fruits and vegetables. Heating sweet corn, whether it is on the cob, in a casserole, or in the can, enhances its beneficial compounds, Liu noted.
Processing at 115 degrees Celsius for 25 minutes elevated total phenolics by 32 percent, with ferulic acid — the predominant phenolic compound in sweet corn — increasing by 550 percent.
"It's conventional wisdom that processed fruits and vegetables have lower nutritional value than sweet fresh produce," Liu said. This is because processing leads to a decrease in vitamin C — an antioxidant that prevents cell and tissue damage and purportedly gives fruits and vegetables their disease-preventing abilities.
But Liu's ongoing investigation of fruits and vegetables contradicts conventional wisdom.
In one study, published two years ago in Nature, Liu and his team found that less than 0.4 percent of an apple's antioxidant activity comes from vitamin C. Instead, a combination of phytochemicals supplies the antioxidants in apples. This led Liu to suspect that processed fruits and vegetables might actually maintain their antioxidant activity despite the loss of vitamin C.
Earlier this year, in another study published in the Journal of Agricultural and Food Chemistry, the researchers reported more evidence that processing is beneficial. They found that cooking tomatoes triggers a rise in total antioxidant activity, chiefly due to an increase in lycopene — a phytochemical that makes tomatoes red.
The findings are obviously good for the processing industry, Liu said, but they are also good for the consumer: "It doesn't matter if it's raw; it doesn't matter if it's cooked; it doesn't matter if it's fresh; it doesn't matter if it's processed. You simply need to eat a variety of fruits and vegetables to get maximum health benefits."
Liu's coauthors were Cornell graduate student Veronica Dewanto and a visiting fellow in Liu's laboratory, Xianzhong Wu. The research was funded by Cornell University and the United States Department of Agriculture's Federal Formula Fund.
Media Contact
Beverly Hassell
EurekAlert!
All latest news from the category: Agricultural and Forestry Science
Back to home
Newest articles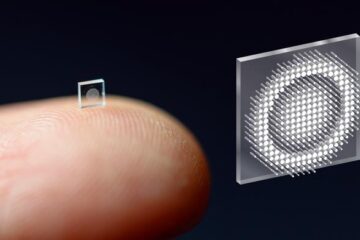 Researchers shrink camera to the size of a salt grain
Micro-sized cameras have great potential to spot problems in the human body and enable sensing for super-small robots, but past approaches captured fuzzy, distorted images with limited fields of view….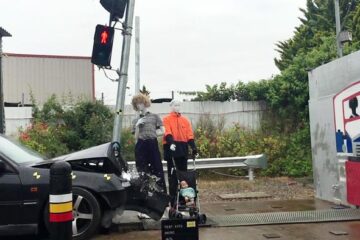 World-first product will be a lifesaving traffic stopper
Game-changing technology to design traffic lights that absorb kinetic energy, stopping them from crumpling when hit by a vehicle, will prevent thousands of fatalities and injuries each year and make…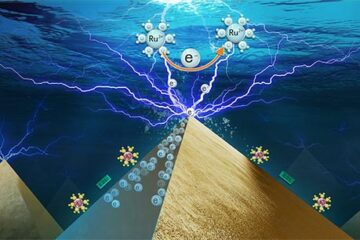 Scientists capture electron transfer image in electrocatalysis process
The involvement between electron transfer (ET) and catalytic reaction at electrocatalyst surface makes electrochemical process challenging to understand and control. How to experimentally determine ET process occurring at nanoscale is…