A Yeast Useful For Pollutant Removal Processes
Sugar refineries and distilleries produce effluent which is harmful for the environment. The sugar industry produces two tonnes of sugar cane bagasse (a straw-like material) for every tonne of refined sugar. For Cuba this translates into 10 to 20 million tonnes of bagasse per year.
Distilleries, often associated with sugar cane production, emit copious amounts of polluting volatile components (especially volatile organic compounds, VOCs). In Cuba, an estimated annual 1 600 tonnes of ethanol, now the subject of control regulations, are released into the atmosphere. Stricter legislation recently introduced prompted many pieces of research to discover simple, cost-effective biological means of eliminating polluting elements from volatile emissions (biofiltration, biotrickling), which would be efficient enough to treat large volumes of even with low pollutant concentrations (about 1 g/m3).
A team from the IRD, in conjunction with the UAM (Mexico) and the ICIDCA (Cuba), has devised a laboratory-scale biofiltration system which can eliminate ethanol (along with smaller quantities of other possible VOCs ) emitted by distilleries, using sugar cane bagasse as support. The process involves passing the polluted air stream over a porous medium on which are fixed microorganisms preselected for their ability to decompose "target" compounds. Biofiltration is used successfully today at full industrial scale for controlling VOCs emissions from printing, certain branches of the food industry or for odour abatement at wastewater treatment plants.
The researchers first selected a yeast, Candida utilis, that could decompose ethanol, the organism's only carbon source. Cultivation on a bed reactor followed, with the yeast growing directly on the bagasse which had been washed, sieved and sterilized. The bagasse is both solid and porous, allowing good circulation of polluted air, making it a good biofilter support. Inoculation with mineral salts, especially ammonium nitrate, helps increase the reactor's degradation capacity. That salt brings nitrogen, which the yeast uses for increasing biomass and therefore for consuming more ethanol.
The team determined the optimal inlet ethanol concentrations needed to pass through the reactor for best biofilter efficiency. In suitable conditions, Candida utilis can rapidly decompose large quantities of ethanol. The yeast can thus eliminate up to 250 g of ethanol/hour/ m3 of the reactor. But any increase in ethanol loading rates must be gradual and doses of nutrient solution must be added stepwise. If the reactor is "overloaded" with ethanol, the yeast can no longer use, removal efficiency and elimination capacity drop abruptly and the system is blocked (1).
Candida utilis can be a prime remover simple molecules like ethanol from air. And a converter of waste into food, bagasse into balanced livestock feed. Its talent for harnessing the ethanol on bagasse and its naturally rich protein stock enables Candida utilis to enrich that material. The experiment achieved a 5.2 % protein concentration. Researchers are endeavouring to reach an even better figure. Whether or not the animals will accept this new forage remains to be confirmed. Indications are that they do, judging by trials under way in Cuba.
Ethanol biofiltration by Candida utilis has still to be investigated at larger scale and then at full industrial proportions. If successful, the process could be applied in other tropical countries which are major producers of sugar and alcohol, like Brazil, Cuba, Mexico and India.
(1) Yeast oxidizes ethanol, but not completely, converting it first into acetaldehyde, then acetic acid..
All latest news from the category: Agricultural and Forestry Science
Back to home
Newest articles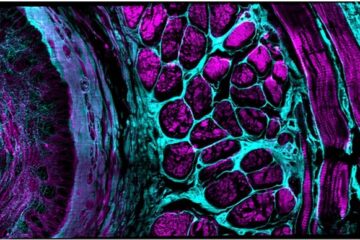 Enhancing the workhorse
Artificial intelligence, hardware innovations boost confocal microscope's performance. Since artificial intelligence pioneer Marvin Minsky patented the principle of confocal microscopy in 1957, it has become the workhorse standard in life…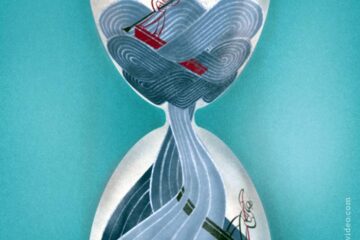 In the quantum realm, not even time flows as you might expect
New study shows the boundary between time moving forward and backward may blur in quantum mechanics. A team of physicists at the Universities of Bristol, Vienna, the Balearic Islands and…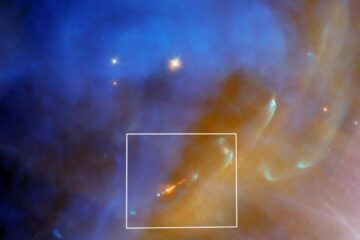 Hubble Spots a Swift Stellar Jet in Running Man Nebula
A jet from a newly formed star flares into the shining depths of reflection nebula NGC 1977 in this Hubble image. The jet (the orange object at the bottom center…