Urgent action needed against global food crisis
The meeting took place against the background of the greatest crisis in food security in 40 years. Ismail Serageldin, Director of the New Library and Chairman of EAGLES expressed moral outrage at the fact that 800 million people suffer from chronic hunger and that there are 40,000 hunger-related deaths every day. He called for a commitment that hunger should be abolished in the same way that slavery had been – some Europeans decided that slavery was an affront to human values and led the world in a passionate campaign to make all men free. There must be an immediate response if Europe is to fulfill its obligations to humanity.
Life scientists everywhere have a responsibility to address these global challenges and to ensure that policies facilitate this. The people of Europe and their leaders should pay careful attention to the knowledge and advice of distinguished life scientists and humanists from the developing countries.
Food crisis and biofuel:
Although starvation and malnutrition have affected millions of people for decades, there is a new and real crisis in feeding the world's poorest and most vulnerable people. The new pressures arise from the diversion of traditional food crops to energy in Europe and elsewhere, and animal feed in the emerging economies. It is a predictable man-made crisis which is also threatening the political stability and peace in the world.
In addition, climate change is real and will have very great effects in those parts of the world where food supply is already under threat. There is a compelling argument for Europe to stop using crops, traditionally used for food, as sources of fuel. National and regional policies must be immediately reviewed in this regard.
As stated at the conference: "Stop burning poor people's food to power rich people's cars".
European life sciences can and must help to provide new solutions to the energy crisis without taking food from the poor.
Food impact statement:
No new energy/fuel production system should be introduced in Europe without research that demonstrates that the system will not have a negative effect on local and global food supplies and security. This research should be summarized in a "food impact statement".
Response to climate change:
The strategies for dealing with climate change in Europe and elsewhere have not taken sufficient account of scientific evidence. It is vital that Europe rigorously assess the technical and scientific evidence concerning all strategies for mitigating climate change.
Plant sciences in Europe:
Without physics and engineering we could not have put a man on the moon: without the plant sciences we will not be able to abolish hunger. The ability of Europe to respond to the hunger crisis is now threatened because European plant sciences, after decades of neglect, are weak.
Europe used to lead the world in plant sciences. Plant biotechnology grew out of discoveries made in Europe by Marc van Montagu and Jeff Schell, and European plant breeders were experts in producing the new varieties that gave rise to food surpluses in Europe. But students and researchers are deserting the plant sciences discouraged by the collapse of public support and excessive over-regulation.
Meanwhile, abroad, there is a revolution in plant sciences that is sweeping through the Americas, Asia and Australia. New plant varieties, developed by brilliant scientists using a combination of biotechnology and classical plant breeding now account for a huge proportion of world grain, soy and cotton production. These new varieties are of great value to the farmers, large and small, and great benefit to the consumers.
For now, Europe is a bystander, unable to participate adequately in the great global projects that are dedicated to bringing a Green Revolution to Africa and an Evergreen Revolution to Asia and the Americas.
Alle Nachrichten aus der Kategorie: Agricultural and Forestry Science
Zurück zur Startseite
Neueste Beiträge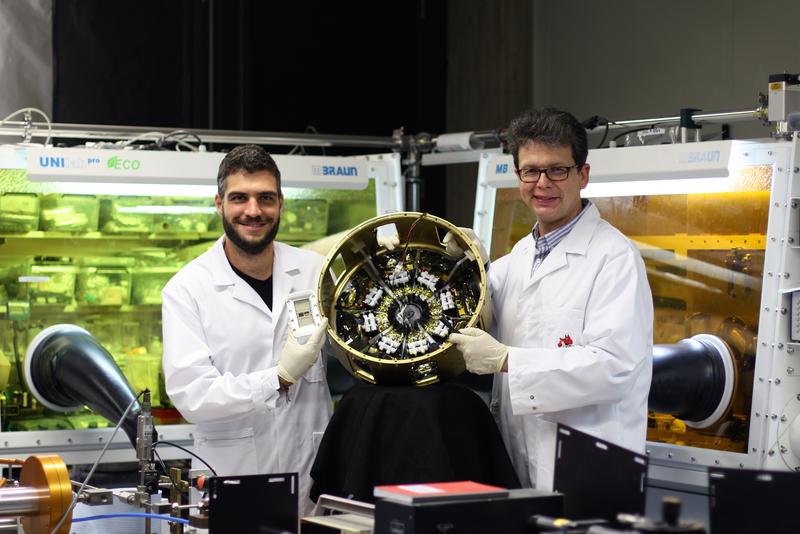 New solar cells for space
Almost all satellites are powered by solar cells – but solar cells are heavy. While conventional high-performance cells reach up to three watts of electricity per gram, perovskite and organic…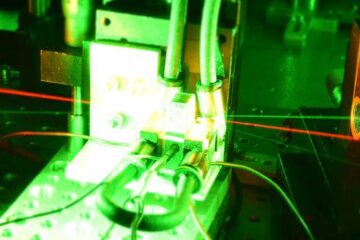 Development of a novel membrane laser module for spectral measurement methods
The Fraunhofer Institute for Applied Solid State Physics IAF has partnered up with the start-up "Twenty-One Semiconductors" (21s) from Stuttgart to bring their unique laser concept from lab to practice….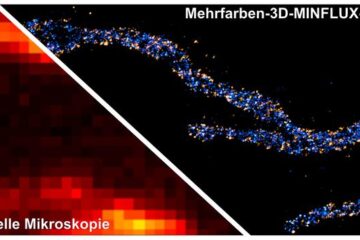 Dissecting protein assemblies
Super-resolution MINFLUX nanoscopy, developed by Nobel laureate Stefan Hell and his team, is able to discern fluorescent molecules that are only a few nanometers apart. In an initial application of…