Satellites monitor hazardous transcontinental rail freight
EUREKA project E! 2635 LOGCHAIN TRANSLOG SAFETY has developed a satellite-based communications system to monitor rail freight between Europe and Asia. Geostationary and orbiting satellites integrated in a single antenna ensure a fast response mechanism to potential hazards when dangerous materials are being moved. This makes transporting goods by rail safer and more efficient than ever, while the monitoring centre itself can be situated anywhere according to need.
"We have created an efficient and reliable telematics system for the monitoring of rail freight using modern satellite communications. It enables rapid response to alarms and will reduce unit loss during a journey," says Professor Dr Peter Meinke, development director at German project partner Ingenieurgesellschaft für Angewandte Technologie.
Rapidly growing east-west trade
Trade between Asia and Europe is growing rapidly, with the exchange of raw materials and finished goods feeding the need for mass rail transportation. Modern rail transport is efficient, environmentally friendly and particularly effective for transporting mass cargo over long distances. Collecting data and creating a database containing information about consignments, routes of transported goods and their status, as well as threats, irregularities and damage ensures that rail transport is a well-organised and attractive means of shipping goods.
"Our satellite-based communication system works worldwide and does not need terrestrial GSM communication, which is not always available along railway lines, especially in eastern countries such as the Ukraine or Russia and in the east-west traffic corridors," adds Professor Meinke.
Very long distances
Such monitoring is particularly important in the transfer of hazardous materials over very long distances. The status of railway vehicles is gathered by sensors, which transfer the collected data into the transceiver and via satellite to the control centre. A complete list of the types of railway vehicles, the features of the hazardous goods and the train number is held at the control centre, together with details of the civil protection services available along the route.
"If there is an accident, such as a derailment, the sensors automatically alert the control centre. The position of the train is given so that a report can be sent immediately to the civil protection services in the area, reporting the accident and the nature of the potential hazard," explains Professor Meinke.
This is made possible by the uninterrupted monitoring service that the new system delivers. The use of both geostationary and orbiting satellites and the innovative switching technology developed by the German and Polish project partners in this €0.9 million EUREKA project allow the satellite systems to be integrated into a single antenna, providing blanket coverage.
"The development of this technology required close co-operation between the partners. This is only possible in a EUREKA project, which helps SMEs to contend with larger competitors," says Professor Dr Meinke. The partners have successfully demonstrated the system to railway authorities and have already convinced the Polish Railway Authority to adopt it.
All latest news from the category: Transportation and Logistics
This field deals with all spatial and time-related activities involved in bridging the gap between goods and people, including their restructuring. This begins with the supplier and follows each stage of the operational value chain to product delivery and concludes with product disposal and recycling.
innovations-report provides informative reports and articles on such topics as traffic telematics, toll collection, traffic management systems, route planning, high-speed rail (Transrapid), traffic infrastructures, air safety, transport technologies, transport logistics, production logistics and mobility.
Back to home
Newest articles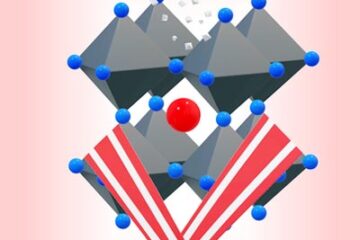 Perovskite solar cells soar to new heights
Metal halide perovskites have been under intense investigation over the last decade, due to the remarkable rise in their performance in optoelectronic devices such as solar cells or light-emitting diodes….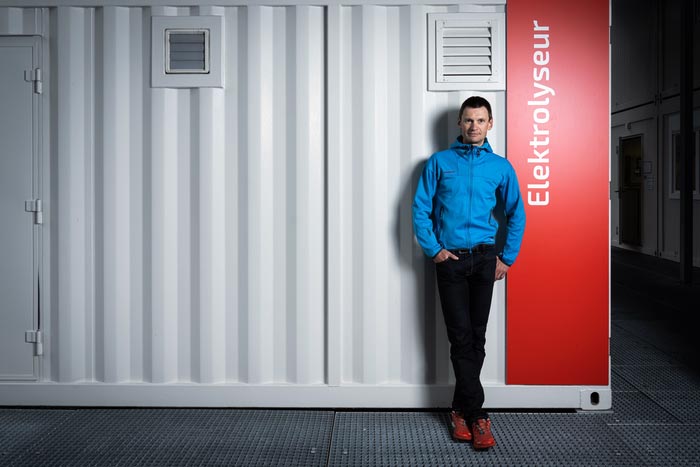 Blue hydrogen can help protect the climate
An international group of researchers led by the Paul Scherrer Institute and the Heriot-Watt University has carried out in-depth analyses of the climate impact of blue hydrogen. This is produced…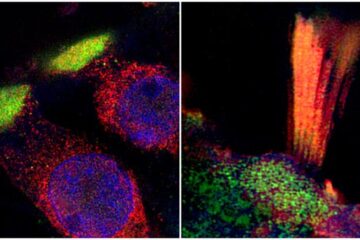 Genes associated with hearing loss visualised in new study
Researchers from Uppsala University have been able to document and visualise hearing loss-associated genes in the human inner ear, in a unique collaboration study between otosurgeons and geneticists. The findings…