Hands-free motoring around town
Auto congestion and pollution is an ongoing dilemma for Europe's cities, but small electric automated CyberCars that run on the existing urban infrastructure promise to make Europe's crowded capitals cleaner, safer, and easier to manoeuvre.
The development and adoption of vehicles running autonomously without a driver on city streets at low speed (up to 30 km/h at the moment), while avoiding fixed and mobile obstacles, is the goal of IST-project CYBERCAR. This concept of using automobiles in a public system evolved out of car-sharing in Switzerland and Germany, where a small fleet of cars is shared among a large number of users, who can even take a car at both ends of a train trip.
However, this system works well only in specific areas where the demand is properly structured and does not offer door-to-door service. Now, automated vehicles are appearing that have driving capabilities on an existing road infrastructure with a right of way (such as a dedicated bus-lane) and can be put in platoons for collection. The project foresees dual-mode versions of these vehicles, which also allow for manual driving in order to run among normal traffic, being applied to private vehicles. For a fee, users would have access rights, and the clean fuel vehicles would be parked automatically and their speed controlled, improving the mobility and quality of life in urban areas.
The CYBERCAR consortium has brought together European players that have been long involved in this field to test and exchange best practices, share some of the development work, and progress faster in the experiments.
So far, project manager Michel Parent says, "We have developed new technologies for navigation, vehicle control, obstacle avoidance, fleet management, and we have integrated these technologies in several automated vehicles, now available on the market." He adds: "There is no equivalent on the market. These vehicles can be used in existing sites (as long as there are not too many cars around) to offer a transportation system for everyone and on-demand."
According to Parent, trials are being carried out in several sites with vehicles from different manufacturers that are partners of the project, with a major trial scheduled to take place at the end of the project in Antibes, France, in June 2004. Parent says the feedback from testing "has been excellent up to now", and by the end of the project he hopes to have several cities that will buy such systems, although he stresses that investments are needed to help the cities implement such novel systems.
Contact:
Michel Parent
Institut National de Recherche en Informatique et en Automatique
IMARA
Domaine de Voluceau BP 105
F-78153 Le Chesnay
France
Tel: +33-1-39635593
Fax: +33-1-39635491
Email: michel.parent@inria.fr
Alle Nachrichten aus der Kategorie: Transportation and Logistics
This field deals with all spatial and time-related activities involved in bridging the gap between goods and people, including their restructuring. This begins with the supplier and follows each stage of the operational value chain to product delivery and concludes with product disposal and recycling.
innovations-report provides informative reports and articles on such topics as traffic telematics, toll collection, traffic management systems, route planning, high-speed rail (Transrapid), traffic infrastructures, air safety, transport technologies, transport logistics, production logistics and mobility.
Zurück zur Startseite
Neueste Beiträge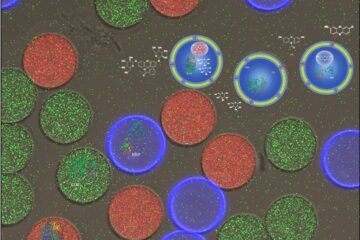 An artificial cell on a chip
Researchers at the University of Basel have developed a precisely controllable system for mimicking biochemical reaction cascades in cells. Using microfluidic technology, they produce miniature polymeric reaction containers equipped with…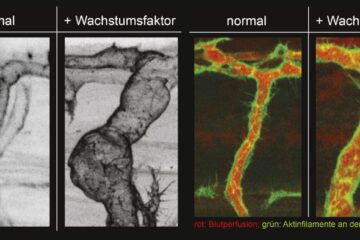 Specific and rapid expansion of blood vessels
Nature Communications: KIT researchers identify a new mechanism to control endothelial cell size and arterial caliber – basis for better treatment of heart infarct and stroke. Upon a heart infarct…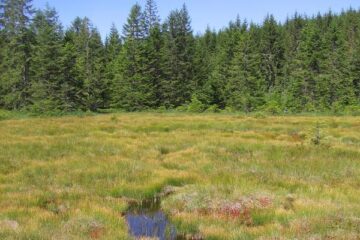 Climate change drives plants to extinction in the Black Forest in Germany
Climate change is leaving its mark on the bog complexes of the German Black Forest. Due to rising temperatures and longer dry periods, two plant species have already gone extinct…