New report provides in-depth analysis of recent commuting trends
While the personal vehicle is still the most common way to go to work, transit and carpooling are increasing in many areas, and more commuters are traveling from suburb to suburb rather than from suburbs to central cities, the report says.
"One of the most significant changes will probably come from newly arrived immigrants," said Pisarski. "Unlike most native-born Americans or immigrants who have been in the U.S. for more than five years, many new immigrants either carpool, bike, walk, or use public transportation for their daily commute."
During the coming decades, many baby boomers — who will start turning 65 in 2010 — will leave the workplace and stop commuting. At the same time, the latest projections from the Census Bureau show that the number of younger people entering the work force will increase; but these new workers will not outnumber those who will retire. Almost 20 million people ages 18 to 65 are expected to enter the work force during the years 2000 to 2010, followed by only about 12 million over the two following decades. But such projections may underestimate the actual number of Americans who will start working, because it is difficult to project how many immigrants will arrive and enter the work force and how many baby boomers will keep working after age 65, the report says.
Immigration in the past decade has increased far more than expected, the report says. The latest census revealed that there are about 8 million more immigrants in the country than the 1990 census projected. Because of this influx, the nation's 30-year decline in population growth reversed sharply in the 1990s, returning to the growth rates of the 1970s. This "immigration bubble" is changing the nature of the work force and overall commuting patterns, the report says.
Although immigrants make up less than 14 percent of all workers, they represent about 40 percent of those in large carpools. The percentage is particularly high among Hispanic immigrants, who are largely responsible for the recent growth in carpooling after 30 years of decline. Recent immigrants also are more likely to walk or bike to work, or to use public transportation.
Another trend that could significantly affect commuting in the future is the increasing number of people who work from home, the report says. The latest census data shows that 4 million Americans now work from home — more than those who walk to work — and that a growing number of those over age 55 are doing so.
The general direction of commutes also has shifted, the report points out. From 1990 to 2000, about 64 percent of the growth in commuting in metropolitan areas was from suburb to suburb, while the traditional commute from suburbs to a central city grew by only 14 percent. As more employers move out of cities to be closer to skilled suburban workers, the suburbs now account for the majority of job destinations.
The latest census data also show that, compared with previous decades, more Americans are leaving for work between 5 a.m. and 6:30 a.m., are commuting for longer time periods – between 60 and 90 minutes – and are leaving their home county to work in a nearby county.
Other findings in the report include:
The number of new solo drivers grew by almost 13 million in the 1990s.
The number of workers with commutes lasting more than 60 minutes grew by almost 50 percent between 1990 and 2000.
Men make up the majority of early-morning commuters, from midnight to 7:30 a.m. Women tend to commute later and make up the majority of commuters after around 7:30 a.m.
The number of Americans who commute from the city to the suburbs exceeds the number of those commuting from suburbs to the city and accounts for 9 percent of commuting activity. From 1990 to 2000, the number of Americans commuting from the city to the suburbs increased by 20 percent.
The percentage of African-American households without vehicles dropped from 31 percent of households to 24 percent from 1990 to 2000.
While the population over age 65 grew by only 12 percent from 1990 to 2000, workers over 65 increased by 21 percent.
30 million vehicles were added to households from 1990 to 2000, and 13 million of those were added to households that already had two or more vehicles.
Only about 4 percent of workers live in households with no vehicle.
"In the 1970s the arrival of the baby boom generation on the work scene changed the entire dynamic of commuting trends," said Pisarski, who has now authored three reports on this topic. "That era is coming to a close. The needs of Americans – more affluent, more involved in global issues, more free to live and work when and where they want – are creating new challenges that should be recognized and addressed if Americans' commuting experience is to improve."
Media Contact
Patrice Pages
EurekAlert!
Alle Nachrichten aus der Kategorie: Studies and Analyses
innovations-report maintains a wealth of in-depth studies and analyses from a variety of subject areas including business and finance, medicine and pharmacology, ecology and the environment, energy, communications and media, transportation, work, family and leisure.
Zurück zur Startseite
Neueste Beiträge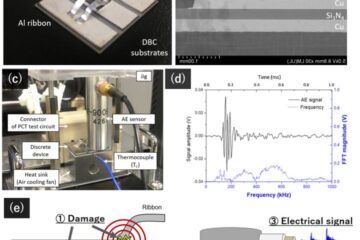 Detecting early-stage failure in electric power conversion devices
Researchers from Osaka University use non-destructive acoustic monitoring to identify the earliest stages of failure in silicon carbide power electronics, which will help in the design of more-durable power devices….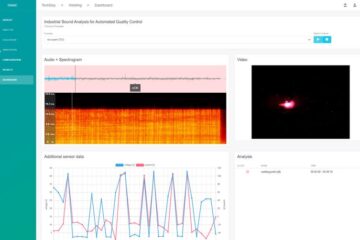 Build your own AI with ISAAC for error detection in production
Fraunhofer IDMT has developed a software tool for quality inspectors based on Artificial Intelligence (AI), which automates and simplifies the analysis of industrial sounds, for example in welding processes. Thanks…
BEAT-COVID – advanced therapy strategies against the pandemic
The present SARS-coronavirus-2 pandemic with all its effects on society – both health and economic – highlights the urgency of developing new therapies for COVID-19 treatment. At the same time,…