New study tests amitriptyline for painful bladder syndrome
A new study will test an FDA-approved antidepressant for its potential to alleviate bladder pain for which there is no known cause and no effective therapy. Thousands, if not millions, of patients may benefit. The study is funded by the National Institutes of Health (NIH).

Ten medical centers in the United States and Canada are recruiting adults newly diagnosed with either painful bladder syndrome (PBS) or interstitial cystitis (IC) to learn if the oral drug amitriptyline (Elavil®) will reduce the pain and frequent urination that are hallmarks of the conditions. The centers make up the Interstitial Cystitis Clinical Research Network, sponsored by the National Institute of Diabetes and Digestive and Kidney Diseases (NIDDK) at NIH.
PBS is defined by symptoms–frequent urination day and night and increasing pain as the bladder fills–according to the International Continence Society. The syndrome includes IC, which has been estimated to affect as many as 700,000 people, mostly women. Estimates for PBS vary widely, but as many as 10 million people may suffer from this condition.
The 270 participants will be randomly assigned to take up to 75 milligrams of amitriptyline or a placebo each day for 14 to 26 weeks. All will practice suppressing the urge to urinate for increasingly longer stretches until they can wait 3 or 4 hours before going to the bathroom. Participants will also regulate when and how much they drink and avoid bladder irritants such as alcohol, acidic foods and carbonated or caffeinated drinks. Staff and patients will find out who received the amitriptyline when the study is finished. Medications and tests are free to participants. Although amitriptyline is primarily used for depression, the way it works makes it useful for treating the pain of fibromyalgia, multiple sclerosis, and other chronic pain syndromes. Prior small studies in IC suggested the drug may be a wise choice for this syndrome as well, because it blocks nerve signals that trigger pain and may also decrease muscle spasms in the bladder, helping to cut both pain and frequent urination. An average of 75 milligrams of amitriptyline a day may begin relieving IC pain within a week. In contrast, doses in the range of 150 to 300 milligrams are generally used to treat depression.
"Like so many potential treatments tried before it, amitriptyline looks promising. And we are desperate to find a safe and effective treatment for patients. But until the drug is rigorously tested we won't know its true value in these syndromes," said Leroy M. Nyberg Jr., Ph.D., M.D., who oversees IC research sponsored by NIDDK. "And we'll never know if we are raising false hopes for patients, and unnecessarily spending health care dollars on prescriptions, if we don't do this study. It's critical to base our treatment decisions on evidence."
Eligibility criteria for the amitriptyline trial mark a major departure from two prior IC studies supported by NIDDK. The current trial is enlisting newly diagnosed adults and only those who have not yet received treatment.
Following up on earlier promising research supported by NIDDK, participants' urine will be checked for substances that may, ultimately, lead to a definitive test for diagnosing IC and for measuring the effectiveness of potential treatments.
Media Contact
Mary M. Harris
EurekAlert!
All latest news from the category: Studies and Analyses
innovations-report maintains a wealth of in-depth studies and analyses from a variety of subject areas including business and finance, medicine and pharmacology, ecology and the environment, energy, communications and media, transportation, work, family and leisure.
Back to home
Newest articles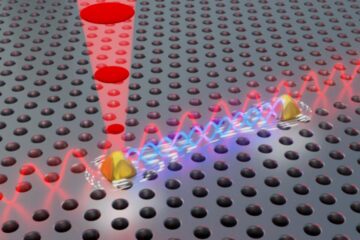 Nanoscopic advance of colossal significance
In a new breakthrough, researchers at the University of Copenhagen, in collaboration with Ruhr University Bochum, have solved a problem that has caused quantum researchers headaches for years. The researchers…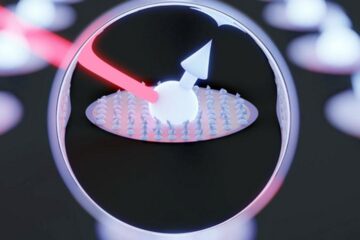 Qubits on strong stimulants
Researchers find ways to improve the storage time of quantum information in a spin rich material. An international team of scientists have demonstrated a leap in preserving the quantum coherence…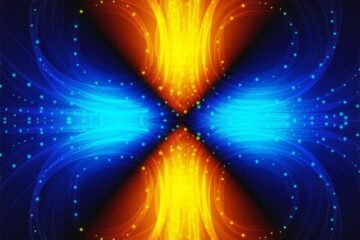 Quantum sensors see Weyl photocurrents flow
Boston College-led team develops new quantum sensor technique to image and understand the origin of photocurrent flow in Weyl semimetals. Quantum sensors can be used to reveal a surprising new…