UD scientists track freshwater flow from Arctic into the Atlantic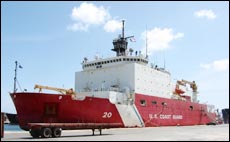 University of Delaware marine scientists are now working aboard the 420-foot U.S. Coast Guard icebreaker Healy on a National Science Foundation project to track the fresh water flowing out of the Arctic Ocean into the Atlantic. This fresh water, from melting ice and rivers, affects the salinity and circulation of the ocean and thus has a major influence on the Earth's climate.
"Freshwater discharge from the Arctic to the North Atlantic is a crucial factor controlling global climate," says Andreas Muenchow, associate professor of Physical Ocean Science and Engineering in the UD College of Marine Studies and one of the lead investigators on the project.
The five-year study involves over 35 scientists from Oregon State University, the Institute of Ocean Sciences in British Columbia, and the University of Delaware. The scientists will be using tools ranging from underwater current profilers to satellite sensors to determine the volume and timing of freshwater flows through Nares Strait, a narrow channel between northern Greenland and Canada's Ellesmere Island.
Funded by a $2 million grant from NSF's Office of Polar Programs, UD's primary contribution to the research effort will be to install and operate an ocean observing system in Nares Strait. On the first expedition, which sets sail from St. John's, Newfoundland, on July 21 and concludes August 16 in Thule, Greenland, the UD team will be setting up oceanographic equipment moorings at 26 locations along the bottom of the strait to measure currents, temperature, and salinity. Sea level will be monitored at eight locations, and two sensors will be installed to measure ice thickness and motion.
Contact:
Tracey Bryant, Director
University of Delaware
Marine Public Education Office
Newark, DE 19716-3530
Phone: +1 302-831-8185
E-mail: tbryant@udel.edu
Media Contact
Tracey Bryant
University of Delaware
Alle Nachrichten aus der Kategorie: Studies and Analyses
innovations-report maintains a wealth of in-depth studies and analyses from a variety of subject areas including business and finance, medicine and pharmacology, ecology and the environment, energy, communications and media, transportation, work, family and leisure.
Zurück zur Startseite
Neueste Beiträge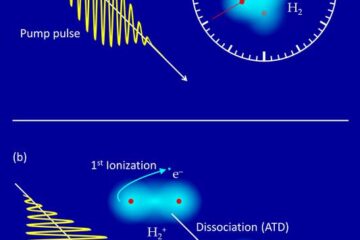 Rotation of a molecule as an "internal clock"
Using a new method, physicists at the Heidelberg Max Planck Institute for Nuclear Physics have investigated the ultrafast fragmentation of hydrogen molecules in intense laser fields in detail. They used…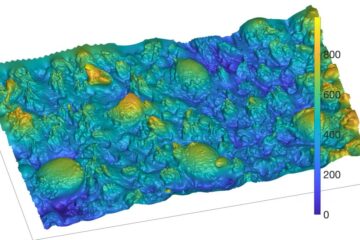 3D printing the first ever biomimetic tongue surface
Scientists have created synthetic soft surfaces with tongue-like textures for the first time using 3D printing, opening new possibilities for testing oral processing properties of food, nutritional technologies, pharmaceutics and…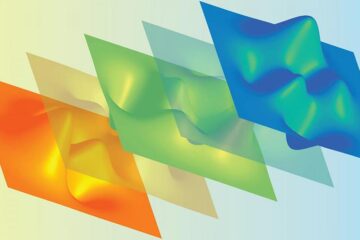 How to figure out what you don't know
Increasingly, biologists are turning to computational modeling to make sense of complex systems. In neuroscience, researchers are adapting the kinds of algorithms used to forecast the weather or filter spam…