Ad repetition may confuse consumers
Contrary to popular belief, repetition does not always improve one's memory for brand claims
Everybody remembers the pink bunny promoting batteries that keep going and going but is it Energizer or Duracell?
Contrary to popular belief in marketing, repetition in advertising does not always improve consumers' memory for brand claims, says a U of T study. "Consumers often do not absorb the information from ads, so repeating the ads doesn't necessarily lead to better memory of that product and its slogan," says Sharmistha Law, a marketing professor at U of T at Scarborough and the Rotman School of Management. "Instead, it can cause consumers to confuse a brand with its competitors."
In her study, Law examined students' abilities to remember slogans and match slogans to products. On computer screens, two groups of students viewed 20 ads with real product names but fictitious slogans. Ten ads appeared once; another 10 appeared three times. One group saw the entire product name and slogan on screen; the second group initially saw only the first letter of the product – for example, the "U" in UPS – followed later by the entire product name and slogan. (The purpose of the second group was to mentally engage the students to enhance their memories.)
Law found that ad repetition was actually a disadvantage for students in the first group – 50 per cent incorrectly matched products and slogans of those ads viewed three times compared to 38 per cent of incorrect matches for those ads viewed only once. In the second group, however, only 35 per cent made incorrect matches for ads viewed repeatedly, suggesting viewers are better able to remember product names if they are mentally engaged with the material.
The study, published in the Journal of Marketing Research, was funded by the Social Sciences and Humanities Research Council of Canada.
Sue Toye is a news services officer with the Department of Public Affairs.
CONTACT:
Professor Sharmistha Law, Rotman School of Management and U of T at Scarborough management, ph: (416) 946-8592, (416) 287-7320; email: law@rotman.utoronto.ca
U of T Public Affairs, ph: (416) 978-4289; email: sue.toye@utoronto.ca
All latest news from the category: Studies and Analyses
innovations-report maintains a wealth of in-depth studies and analyses from a variety of subject areas including business and finance, medicine and pharmacology, ecology and the environment, energy, communications and media, transportation, work, family and leisure.
Back to home
Newest articles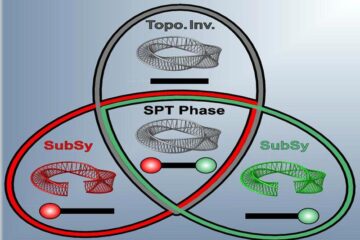 Topological phase protection reams to sub-symmetry
An international research team makes a breakthrough in physics. An international team led by researchers at Nankai University in China and at University of Zagreb in Croatia, along with team…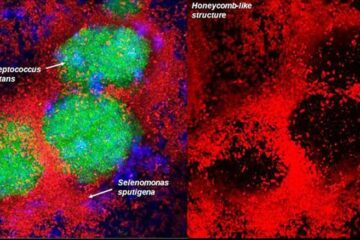 New bacterial species involved in tooth decay
Large study in children reveals Selenomonas sputigena as a key partner of Streptococcus in cavity formation. Collaborating researchers from the University of Pennsylvania School of Dental Medicine and the Adams…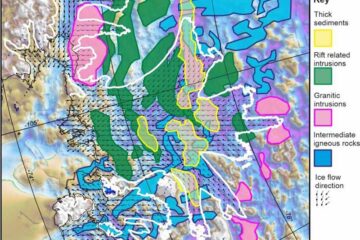 Ground beneath Antarctica's most vulnerable glacier mapped for first time
The ground beneath Antarctica's most vulnerable glacier has been mapped for the first time, by a team that includes a Swansea expert, helping scientists to better understand how it is…