Treatment in specialist centres increases surgery success rates
Taking pituitary surgery as an example, a large peer-reviewed study published in January's Clinical Endocrinology indicates that the move in the late 1990s to concentrate treatment in specialist centres has resulted in a significant increase in success rates, better outcomes for patients and potential savings for the NHS. For pituitary disease, experience is an important determinant of surgical success and patients benefit from being treated by a specialist surgeon.
Researchers, led by Prof John Wass at The Churchill Hospital, Oxford, examined which factors were important in predicting the success rates of surgery for a rare pituitary condition called acromegaly. To study this, they used data collected by the UK National Acromegaly Register, a computer database established to help research into this disease. The Register gathered information from 22 contributing centres across the UK over 30 years between 1974 and 2004. The research team analysed the records of 785 patients to work out the main factors that affect surgery success rates.
Patients receiving surgery in 2000 or later were significantly more likely to make a full recovery. Average success rates were 53% in 2000-2004 compared to 39% in 1995-1999. We know from previous work that treatment by a dedicated pituitary surgeon significantly increases the chances that surgery will be successful(1). The recent overall improvement in surgical results coincides with a national trend (from 1999 onwards) to concentrate pituitary surgery in regional centres of expertise where patients are seen by skilled surgeons with experience in treating this rare condition.
The Government is currently implementing reforms that allow patients to choose which hospital they would like to be treated in. For patients with rare/complex conditions, this initiative has the potential to allow more people to receive treatment in dedicated centres from doctors experienced in dealing with those conditions. As this study shows, for pituitary patients, this is likely to increase treatment success rates and has the potential to save the NHS £5 million a year on the treatment of acromegaly patients alone(2). Acromegaly patients, in whom pituitary surgery is not successful, undergo prolonged and expensive medical treatment to keep their growth hormone levels within the normal range. The NHS will provide free choice for patients in all specialities from April 2008.
Acromegaly is condition where the body produces too much growth hormone. It is usually caused by a tumour on the pituitary gland, a pea-sized gland found at the bottom of the brain. Symptoms include a coarsening in facial features and an enlargement of the hands and feet. This is a very rare condition, with only four to six new cases reported per million people each year. The most common treatment is surgery on the patient's pituitary gland to remove the tumour. To find out if surgery has been successful, doctors measure the level of growth hormone in the patient's blood to see if it has returned to normal levels.
Researcher Prof John Wass says:
"Our study shows that creating centres of expertise for treating rare diseases can have significant positive benefits for patients. Taking treatment of the pituitary disorder acromegaly as an example, we have seen a substantial increase in surgical success rates since 2000, when there was a move towards concentrating surgery in the hands of a smaller number of specialists. In cases such as these, specialist knowledge is vital and we recommend that, where possible, patients should be offered surgery by a dedicated pituitary surgeon.
Our research sheds new light on how changes in the way that patients are referred for treatment have resulted in real improvements in the level of care and recovery rates. This study shows that, for patients with rare diseases, the Government's initiative to provide patients with greater choice is a good idea, which should lead to more patients receiving specialist treatment and will also reduce NHS spending overall."
All latest news from the category: Studies and Analyses
innovations-report maintains a wealth of in-depth studies and analyses from a variety of subject areas including business and finance, medicine and pharmacology, ecology and the environment, energy, communications and media, transportation, work, family and leisure.
Back to home
Newest articles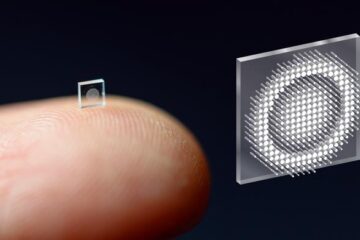 Researchers shrink camera to the size of a salt grain
Micro-sized cameras have great potential to spot problems in the human body and enable sensing for super-small robots, but past approaches captured fuzzy, distorted images with limited fields of view….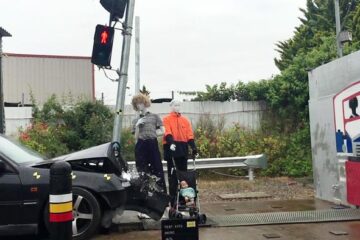 World-first product will be a lifesaving traffic stopper
Game-changing technology to design traffic lights that absorb kinetic energy, stopping them from crumpling when hit by a vehicle, will prevent thousands of fatalities and injuries each year and make…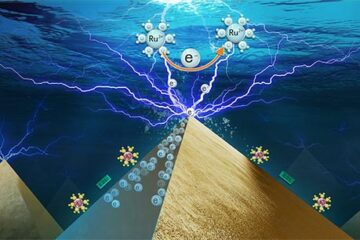 Scientists capture electron transfer image in electrocatalysis process
The involvement between electron transfer (ET) and catalytic reaction at electrocatalyst surface makes electrochemical process challenging to understand and control. How to experimentally determine ET process occurring at nanoscale is…